New York Boating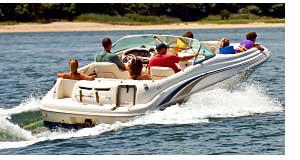 Plenty of fun places to go boating in New York. Whether it's a family outing or just the guys going fishing or skiing, boating is fun for all. And there is boating in all corners of of the state. Whether you live in the northwest, northeast, southwest or southeast part of the state, chances there are plenty of opportunities to go boating nearby.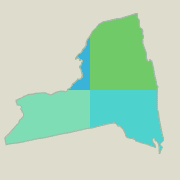 This website focuses on all aspects of boating including new and used boats for sale, boat rentals, insurance, financing, repairs, accessories, storage and more.
For convenience, resources are listed first by area of the New York, then by proximity to cities, waterways, parks, campgrounds and other relative attractions in NY. Cities listed in this section include Fort Drum, Fultom, Ogdensburg, Oswego, Watertown, Glens Falls, Malone, Massena, Plattsburg, Potsdam, Auburn, Binghamton, Buffalo, Rochester, Syracuse, Albany, New York, Saratoga Springs, Schenectady and Utica.
Resources are also identified nearby campgrounds including Cedar Point State Park, Coles Creek State Park, Wellesley Island State Park, Higley Flow State Park, Macomb Reservation State Park, Point Au Roche State Park, Allegany State Park, Beaver Island State Park, Long Point State Park on Lake Chautauqua, Gilbert Lake State Park, Lake Tiorati Beach and Rockland Lake State Park.
Rivers & Lakes For Boating in NY
New York lakes with boating opportunities are listed within quadrants of New York include Black Lake, Crystal Lake, Lake Ontario, Oneida Lake, Salmon River Reservoir, Cranberry Lake, Great Sacandaga Lake, Indian Lake, Lake Champlain, Lake George, Canandaigua Lake, Cayuga Lake, Chautauqua Lake, Keuka Lake, Owasco Lake, Allegheny Reservoir, Ashokan Reservoir, Cannonsville Reservoir, Pepacton Reservoir and Seneca Lake. Many of these lakes offer multiple boat launching facilities at various locations around the lake.
New York also affords some boating or canoeing on rivers like Black River, St Lawrence River, Hudson River, St Regis River, Chemung River, Tonowanda Creek, Chenango River and Schoharie Creek.
Boating opportunities in New York
Northwest NY Boating
Northeast NY Boating
Southwest NY Boating
Southeast NY Boating
NY boating equipment and gear.
Throughout New York you can find boat dealers, outdoor centers, sporting good stores, bait and tackle stores, RV centers and discount stores offering a wide variety of boating equipment, accessories and supplies.
Go boating in New York
Gather up the family along with some snacks and refreshing beverages and go enjoy the thrill of fresh air in your face and the sun on your back. When boating you can see parts of New York accessible only by water. Often you'll see birds and wildlife not normally seen in city areas. Plus, sunrises and sunsets always seem more majestic when you are in the great outdoors.
Boating opportunities in other states.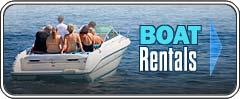 Boating in NY
New York is a boating paradise, get out in the great outdoors and enjoy it every chance you get.
For further information about boating in New York, contact the New York State Department of Motor Vehicles - Boating Licenses located at 6 Empire State Plaza, Albany, NY 12228. The phone number is 212 645-5550.
Boats & Boating