Connecticut Boating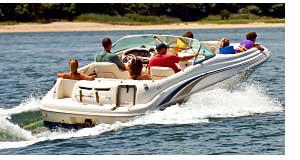 Connecticut's boating scene is vibrant and inviting, attracting both locals and tourists to its picturesque waterways. One of the most popular boating destinations in the state is Long Island Sound, a large tidal estuary that offers a wide range of boating experiences. Whether you're interested in sailing, fishing, watersports, or simply cruising along the coastline, Long Island Sound provides ample opportunities for boaters of all kinds.
Among the popular boating lakes in Connecticut, Candlewood Lake stands out as a favorite among boating enthusiasts. Known as the largest lake in the state, Candlewood Lake offers stunning scenery, numerous coves to explore, and various water-based activities. Other notable boating lakes include Lake Lillinonah, Lake Zoar, and Lake Waramaug, each offering its own unique charm and opportunities for relaxation and adventure.
For those seeking a leisurely and social boating experience, pontoon boats are a popular choice. These spacious and stable vessels provide the perfect platform for family gatherings, picnics, and sunbathing while cruising on the calm waters of Connecticut's lakes and rivers.
Family boats are another sought-after option, designed with comfort and safety in mind, making them ideal for families looking to spend quality time together on the water. These versatile boats are well-suited for a variety of activities, from fishing to watersports and everything in between.
In Connecticut, boating enthusiasts can find a wide variety of boat types to suit their preferences and interests. Whether you're looking for a small fishing boat to explore quiet coves or a sleek powerboat to indulge in thrilling water activities, the state's boat dealers and marinas offer a diverse selection to choose from.
For those who wish to experience the joys of boating without the commitment of ownership, rental boats provide an excellent option. Rental services in Connecticut allow individuals to enjoy a day out on the water without the hassle of maintenance, storage, or other responsibilities that come with owning a boat.
Connecticut's boating culture embraces the state's natural beauty, offering a plethora of options for boaters to explore its lakes, rivers, and coastal waters. From tranquil pontoon rides to exhilarating watersports and family-friendly outings, Connecticut's boating scene has something to offer for everyone seeking to immerse themselves in the wonders of the water.
Find plenty of fun places to go boating in Connecticut. Whether it's a family outing or just the guys going fishing or skiing, boating is fun for all.
Boating in CT
For further information about boating in Connecticut, contact the Connecticut Department of Environmental Protection - Boating Licenses located at 79 Elm Street, Hartford, CT 06106. The phone number is 860 424-3000.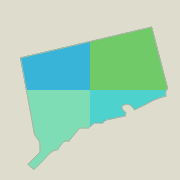 This website focuses on all aspects of boating including new and used boats for sale, boat rentals, repairs, accessories, storage and more.
For convenience, resources are listed first by area of the Connecticut, then by proximity to cities, waterways, parks, campgrounds and other relative attractions in CT. Cities listed in this section include Barkhamsted, Cornwall Bridge, Hartford, Litchfield, New Preston, Ashford, Eastford, Lebanon, Manchester, Thompson, Danbury, New Haven, New Milford, Waterbury, Woodbridge, East Hampton, Griswold, Middletown, Mystic and Norwich.
Resources are also identified nearby campgrounds including Burr Pond State Park, Lake Waramaug State Park, Stratton Brook State Park , Bigelow Hollow State Park , Chamberlain Lake Campground, Quaddick State Park , Dear Lake Shoreline Camp, Huntington State Park , Kettletown State Park, Amos Lake Beach Area, Lake Williams Campground and Witch Meadow Lake Campground.
Rivers & Lakes For Boating in CT
Connecticut lakes with boating opportunities are listed within quadrants of Connecticut include Bantam Lake, Barkhamsted Lake, Colebrook Impoundment, Highland Lake, Nepaug Reservoir, Bolton Lakes, Mashapaug Pond, Quaddick Reservoir, Shenipsit Lake, West Thompson Lake, Easton Reservoir, Lake Candlewood, Lake Lillinonah, Lake Zoar, Saugatuck Reservoir, Gardner Lake, Hopeville Pond, Konomoc Lake , Pachaug Pond and Rogers Lake. Many of these lakes offer multiple boat launching facilities at various locations around the lake.
Connecticut also affords some boating or canoeing on rivers like Colebrook River, Housatonic River, Scantic River, Willimantic River, Naugatuck River, Quinnipiac River, Quinebaug River and Thames River.
Boating opportunities in Connecticut
Northwest Resources
Hartford
A & S Boats
John Fitch Boulevard
Hartford, CT 06101
860 528-8682
Southwest Resources
Danbury
Ski Boats Limited
96 Federal Road # A
Danbury, CT 06810
203 743-9975
New Haven
Viking Marine Services
115 Cove St
New Haven, CT 06512
203 469-3900
Moore Marine Services
73 S Water St
New Haven, CT 06519
203 498-1717
Connecticut Marine Service Inc
30 Waterfront Street
New Haven, CT 06512
203 468-9100
Main Stream Canoes & Kayaks
Route 44
New Haven, CT 06510
860 693-6791
New Haven Powersports
143 Whalley Avenue
New Haven, CT 06511
203 562-3900
New Milford
RW's Marine Restoration
44 Old State Rd, Ste 26
New Milford, CT 06776
860 350-4977
Max Boat
507 Danbury Rd
New Milford, CT 06776
860 350-2515
Arigna Associates Connecticut Marine TRDS ASSC Inc
7 Candleset Cove Road
New Milford, CT 06776
860 350-0059
Boatmax Brokerage
507 Danbury Road
New Milford, CT 06776
860 350-2515
Waterbury
Land 'n Sea Marine
2974 East Main Street
Waterbury, CT 06705
203 755-2682
Don's Marine Service
88 Mulloy Road
Waterbury, CT 06705
203 754-7128
Southeast Resources
East Hampton
Happy Paddler Canoes And Kayaks
70 N Main St
East Hampton, CT 06424
860 267-1764
West Shore Marine
70 North Main Street
East Hampton, CT 06424
860 267-1764
Middletown
Pandolfe's Marine Sales
1443 Saybrook Road
Middletown, CT 06457
860 347-3343
Mystic
L and L Marine Engine Co
10 Meadowbrook Ln
Mystic, CT 06355
860 536-7029
Sailing Specialties
70 Essex St
Mystic, CT 06355
860 536-4974
Niantic Bay Mobiile Marine Repair
18 Stafford St
Mystic, CT 06355
860 536-2628
Custom Marine Canvas
Marsh Road
Mystic, CT 06355
860 572-9547
Mystic River Kayak Tours
15 Holmes Street
Mystic, CT 06355
860 536-8381
Atlantic Detroit Diesel-Marine Services Division
Pearl Street
Mystic, CT 06355
860 536-6726
Norwich
Thayers Marine And RV
14 Falls Ave
Norwich, CT 06360
860 887-8315
CT boating equipment and gear.
Throughout Connecticut you can find boat dealers, outdoor centers, sporting good stores, bait and tackle stores, RV centers and discount stores offering a wide variety of boating equipment, accessories and supplies.
Go boating in Connecticut
Gather up the family along with some snacks and refreshing beverages and go enjoy the thrill of fresh air in your face and the sun on your back. When boating you can see parts of Connecticut accessible only by water. Often you'll see birds and wildlife not normally seen in city areas. Plus, sunrises and sunsets always seem more majestic when you are in the great outdoors.
Boating opportunities in other states.