Minnesota Boating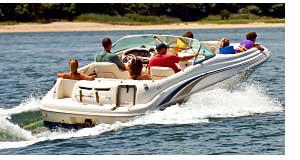 Minnesota is a paradise for boating enthusiasts, thanks to its abundance of more than 10,000 lakes. Some of the most popular boating lakes in the state include Lake Minnetonka, Leech Lake, Lake Vermilion, and Lake Superior. Each of these lakes offers unique boating experiences, from serene and picturesque surroundings to vast expanses of water perfect for recreational activities.
One of the most beloved sights on Minnesota's lakes is the iconic pontoon boat. Known for their stability and spaciousness, pontoon boats are a common choice for families and friends seeking leisurely cruises on the water. With ample seating, sun decks, and easy access to the water, pontoon boats provide the ideal platform for socializing and soaking in the sun while exploring the beautiful lakes.
Family boats are also prevalent in Minnesota's boating scene, designed to accommodate the entire family comfortably. These boats are equipped with amenities like lounging areas, ample storage, and even small kitchenettes to ensure a memorable and enjoyable experience for everyone on board.
Boat types in Minnesota cater to a wide range of preferences and interests. From fishing boats designed to tackle the state's rich fishing opportunities to sleek and agile powerboats for thrilling water sports, boaters can find a vessel that perfectly suits their needs and desires.
For those who want to experience the joy of boating without the commitment of owning a boat, rental boat services are readily available. These rental options offer a diverse selection of boats, including pontoon boats, fishing boats, and other recreational vessels, providing the freedom to explore Minnesota's lakes without the responsibility of ownership.
Whether it's a peaceful day of fishing, a fun-filled outing with family and friends, or a thrilling watersport adventure, boating in Minnesota offers an array of opportunities to connect with nature, make cherished memories, and create unforgettable experiences on the water.
Experience plenty of fun places to go boating in Minnesota. Whether it's a family outing or just the guys going fishing or skiing, boating is fun for all. And there is boating in all corners of of the state. Whether you live in the northwest, northeast, southwest or southeast part of the state, chances there are plenty of opportunities to go boating nearby.
Boating in MN
For further information about boating in Minnesota, contact the Department of Natural Resources License Center - Boating Licenses located at 500 Lafayette Road, St. Paul, MN 55155. The phone number is 651 296-6157.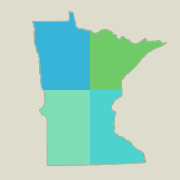 Minnesota Resources
Park Rapids
Charlies Boats And Marine
1401 1st St E
Park Rapids, MN 56470
218 732-3451
Scotty's Marine
16033 State 34
Park Rapids, MN 56470
218 237-8888
Charlie's Boats & Marine
Highway 34 East
Park Rapids, MN 56470
218 732-3451
Roseau
Sport Tops Plus
44674 State Highway 11
Roseau, MN 56751
218 463-1401
Walker
Marine Max
200 Lakeside Drive
Walker, MN 56484
218 547-1727
Resort Marine & Service
6866 Y Frontage Road Northwest
Walker, MN 56484
218 547-3566
Hiawatha Beach Resort & Houseboats
10904 Steamboat Loop Northwest
Walker, MN 56484
218 547-1510
Cloquet
Gene's Marine
1201 Industry Avenue
Cloquet, MN 55720
218 878-3348
Duluth
Marine General Sports Store
1501 London Rd
Duluth, MN 55812
218 724-8833
Murphy Marine Fueling Terminal
1400 Port Terminal Rd
Duluth, MN 55802
218 727-8430
North Point Boat Repair
5725 Bergquist Rd
Duluth, MN 55804
218 525-6800
Twin Ports Power Sports
5771 Highway 2
Duluth, MN 55810
218 624-8329
R J Sport & Cycle
4918 Miller Truck Highway
Duluth, MN 55802
218 729-5150
Grand Marais
Superior Coastal Sports
20 E 1st St
Grand Marais, MN 55604
218 387-2360
Clearwater Canoe Outfitters Lodge
774 Clearwater Rd
Grand Marais, MN 55604
218 388-2254
Way Of The Wilderness Canoe Outfitters
12582 Gunflint Trl
Grand Marais, MN 55604
218 388-2212
Virginia
Duanes Marine
8327 Unity Dr
Virginia, MN 55792
218 741-8532
Vermilion Sports Building
6951 Highway 169
Virginia, MN 55792
218 749-6372
Cjs Body Boat Works
6980 Highway 169
Virginia, MN 55792
218 741-1981
Fairmont
Pier 15 Marine
414 Winnebago Ave
Fairmont, MN 56031
507 235-6674
Boat House Sports & Tackle
445 Lake Avenue
Fairmont, MN 56031
507 235-6931
Fergus Falls
Boatcovers Com
1605 N 1st Ave
Fergus Falls, MN 56537
218 998-3045
Worthington
Wheel Camping & Marine Center
555 Kragness Avenue North
Worthington, MN 56187
507 376-5952
Mankato
Classic Boat Connection
75 Navaho Ave, Ste 5
Mankato, MN 56001
507 344-8030
Minneapolis
Saint Croix Marine Prod
3900 Dight Ave
Minneapolis, MN 55406
612 724-9361
Great American Marine
280 W 84th St
Minneapolis, MN 55420
952 888-2350
West Marine Inc
8537 Lyndale Ave S
Minneapolis, MN 55420
952 885-0661
Formula Propeller & Marine
6336 Lakeland Avenue North
Minneapolis, MN 55428
763 535-8011
Ketter Canoeing
7878 Mississippi Lane
Minneapolis, MN 55444
763 560-3840
Lance's Marine Services
1932 Brookdale Drive
Minneapolis, MN 55444
763 569-0872
Rochester
Schoenmann Boat Works
5708 Highway 63 N
Rochester, MN 55906
507 281-0110
Rochester Recreational
5525 Highway 63 South
Rochester, MN 55904
507 285-5955
This website focuses on all aspects of boating including new and used boats for sale, boat rentals, repairs, accessories, storage and more.
For convenience, resources are listed first by area of the Minnesota, then by proximity to cities, waterways, parks, campgrounds and other relative attractions in MN. Cities listed in this section include Buena Vista, Park Rapids, Roseau, Thief River Falls, Walker, Cloquet, Duluth, Grand Marais, Hibbing, Virginia, Fairmont, Fergus Falls, Glenwood, St Cloud, Worthington, Mankato, Minneapolis, Rochester, St Cloud and St Paul.
Resources are also identified nearby campgrounds including Lake Bemidji State Park, Lake Bronson State Park, Zippel Bay State Park, Bear Head Lake State Park, Father Hennepin State Park, Moose Lake State Park, Big Stone Lake State Park, Glacial Lakes State Park, Split Rock Creek State Park, Interstate State Park, Lake Louise State Park and Sakatah Lake State Park.
Camping & Boating
Many state and national parks have well-maintained RV parks and campgrounds near lakes and rivers. To make a family vacation of your next boating excursion, find a motorhome dealer in Minnesota to show you the benefits of traveling and camping in a motorhome. These motorized RVs can tow the boat and make an extended stay at the lake very enjoyable.
Rivers & Lakes For Boating in MN
Minnesota lakes with boating opportunities are listed within quadrants of Minnesota include Cass Lake, Lake Winnibigoshish, Leech Lake, Lower Red Lake, Upper Red Lake, Kabetogama Lake, Lake Mille Lacs, Lake of the Woods, Lake Vermilion, Rainy Lake, Big Stone Lake, Lac Qui Parle Lake, Lake Minnewaska, Lake Traverse, Otter Tail Lake, Lake Minnetonka, Lake Pepin, Lake Waconia, Mille Lacs Lake and Spring Lake. Many of these lakes offer multiple boat launching facilities at various locations around the lake.
Minnesota also affords some boating or canoeing on rivers like Buffalo River, Red River, Big Fork River, Rum River, Cottonwood River, Redwood River, Cannon River and Root River.
MN boating equipment and gear.
Throughout Minnesota you can find boat dealers, outdoor centers, sporting good stores, bait and tackle stores, RV centers and discount stores offering a wide variety of boating equipment, accessories and supplies.
Go boating in Minnesota
Gather up the family along with some snacks and refreshing beverages and go enjoy the thrill of fresh air in your face and the sun on your back. When boating you can see parts of Minnesota accessible only by water. Often you'll see birds and wildlife not normally seen in city areas. Plus, sunrises and sunsets always seem more majestic when you are in the great outdoors.
Boating opportunities in other states.