Florida Boating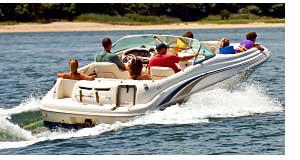 Florida is a boating paradise, offering a myriad of opportunities to explore its stunning waterways and coastal regions. Among the popular boating lakes in Florida, Lake Okeechobee stands out as a prime destination for boaters and anglers. Known as the "Big O," this vast lake provides ample space for a variety of boating activities, including fishing, water skiing, and leisurely cruises.
Pontoon boats are a beloved choice among Florida boaters, especially for those seeking a relaxed and social boating experience. With their spacious decks and comfortable seating, pontoon boats are perfect for hosting family gatherings, picnics, and social outings on the water. These stable and easy-to-handle vessels make it easy for everyone to enjoy the beauty of Florida's waterways together.
Family boats are another popular category in Florida's boating scene, designed to accommodate the needs of families seeking quality time on the water. These boats are equipped with safety features, ample seating, and storage space, providing families with a comfortable and enjoyable boating experience.
Florida offers a diverse range of boat types to cater to various interests and preferences. Fishing boats are a common sight on Florida's lakes and coastal areas, tailored for anglers looking to reel in prized catches. Equipped with fishing amenities like rod holders and live wells, these boats provide everything needed for a successful fishing expedition.
Beyond fishing and family boats, Florida's boat rental services provide a convenient way for visitors and locals to experience boating without the commitment of boat ownership. Rental boats come in various types, from speedboats for thrilling water sports to leisurely pontoons for relaxed cruises. With rental options widely available in Florida's major cities and waterfront locations, boating enthusiasts have the flexibility to explore the state's waters and enjoy the freedom of boating for a day or longer.
Florida's boating culture embraces a diverse array of boat types, ensuring that boaters of all ages and interests can savor the beauty and excitement of exploring Florida's stunning coastlines, lakes, and rivers. Whether it's a relaxing day on a pontoon boat or a thrilling adventure on a speedboat, Florida's boating scene promises unforgettable experiences for everyone.
There are plenty of fun places to go boating in Florida. Whether it's a family outing or just the guys going fishing or skiing, boating is fun for all. And there is boating in all corners of of the state. Whether you live in the northwest, northeast or southeast part of the state, chances there are plenty of opportunities to go boating nearby.
Boating in FL
For further information about boating in Florida, contact the Department of Highway Safety & Motor Vehicles - Boating Licenses located at 5400 NW 22nd Avenue, Miami, FL 33142. The phone number is 850 617-2000.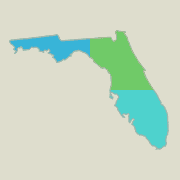 Florida Resources
Fort Walton Beach
West Marine Inc
4 Eglin Pkwy Se
Fort Walton Beach, FL 32548
850 244-9000
West Marine
248A Eglin Pkwy Ne
Fort Walton Beach, FL 32547
850 863-8700
Duncans Marine Air Conditioning
54 Arizona Dr Ne
Fort Walton Beach, FL 32548
850 226-7750
Fort Walton Motor Sports
219 Racetrack Rd Nw
Fort Walton Beach, FL 32547
850 315-7388
West Marine Inc
220 Eglin Pkwy Ne
Fort Walton Beach, FL 32547
850 664-2254
Panhandle Marine
705 Tyner St
Fort Walton Beach, FL 32547
850 862-1158
Marianna
Panama City Beach
Ron Bon Marine Inc
7914 Mcelvey Rd
Panama City Beach, FL 32408
850 249-7266
Starboard Marine Inc
20666 Panama City Beach Pkwy
Panama City Beach, FL 32413
850 235-4805
West Marine Inc
2225 Thomas Dr
Panama City Beach, FL 32408
850 234-2717
Sunjammers Fishing Kayaks
315 N Highway 79
Panama City Beach, FL 32413
850 235-2281
Port Supply/West Marine
130 Bid A Wee Lane
Panama City Beach, FL 32413
850 233-8934
Overkill Marine Service
115 Manistee Drive
Panama City Beach, FL 32413
850 249-6204
Pensacola
Chet Ruminski Marine
3461 Marjean Dr
Pensacola, FL 32504
850 433-3366
Pensacola Kayak And Sail Inc
3009 Barrancas Ave
Pensacola, FL 32507
850 456-5856
Performance Cycles And Jet Ski
3644 Barrancas Avenue
Pensacola, FL 32507
850 455-7277
Lew's Canoes And Kayaks
322 Petherton Place
Pensacola, FL 32506
850 456-5130
Blue Coral Sport Fishing Towers
3202 Barrancas Avenue
Pensacola, FL 32507
850 453-0330
Tallahassee
Tallahassee Marine Center
Po Box 181027
Tallahassee, FL 32318
850 575-8623
Porter Marine Repair
9355 Elgin Rd
Tallahassee, FL 32305
850 421-1490
Bellflower Marine
4400 West Pensacola Street
Tallahassee, FL 32304
850 575-8623
West Marine
4248 West Tennessee Street
Tallahassee, FL 32304
850 574-3309
Tri-State Marine
8821 West Tennessee Street
Tallahassee, FL 32304
850 575-3200
Bob's Auto & Marine Upholstery
3082 West Tharpe Street
Tallahassee, FL 32303
850 575-7577
Alachua
Hunter Marine Inc
14700 Us Highway 441
Alachua, FL 32615
386 462-3077
Gainesville
Little River Marine
250 Se 10Th Ave
Gainesville, FL 32601
352 378-5025
Wholesale Marine
1104 NW 50Th Ave, Ste B
Gainesville, FL 32609
352 372-9333
R & D Mobile Marine
4530 Northeast Waldo Road
Gainesville, FL 32609
352 373-5164
Streit's Motorsports
4820 Northwest 13th Street
Gainesville, FL 32609
352 376-2637
Boy's Auto & Boat Upholstery
2808 Northeast 21st Way
Gainesville, FL 32609
352 375-6700
Brian's Boats
5104 Northwest 109th Lane
Gainesville, FL 32653
386 462-3118
Jacksonville
Pro Water Sports LLC
8550 Beach Blvd
Jacksonville, FL 32216
904 564-3800
Mitzi Skiff Boat Co
709 Talleyrand Ave, Ste D
Jacksonville, FL 32202
904 338-0134
All Wet Sports
3505 Southside Boulevard Suite 10
Jacksonville, FL 32216
904 646-9887
A 1 A Watersports
2327 Beach Boulevard
Jacksonville Beach, FL 32250
904 249-6666
Professional Watersports
130-1 Arlington Road South
Jacksonville, FL 32216
904 720-0636
Florida Outdoor Powersports
8815 Lone Star Road
Jacksonville, FL 32211
904 724-9700
Orlando
Liquid Sports Marine
8650 E Colonial Dr
Orlando, FL 32817
904 854-9100
Cycle Sports Center
4001 North John Young Parkway
Orlando, FL 32804
407 299-9191
Buena Vista Watersports
13245 Lake Bryan Dr
Orlando, FL 32821
407 239-6939
JSO Motor Sports
6801 South Orange Avenue
Orlando, FL 32809
407 859-3006
Orange County Sportsmen's Associates Inc
9020 Kilgore Road
Orlando, FL 32836
407 876-2010
Sammy Duvall's Water Sports Centre
4600 North World Drive
Orlando, FL 32830
407 939-0754
Miami
Miami Ski Nautiques Inc
3828 NW 2nd Ave
Miami, FL 33127
305 438-9464
Jet Ski Medic
6764 NE 4th Ave
Miami, FL 33138
305 762-4700
Action Jet Ski Of Miami
3800 NW 27th Ave
Miami, FL 33142
305 634-1193
99 Performance Jet Ski Atv
14221 SW 140Th St, Ste B
Miami, FL 33186
305 256-0533
Ujet Ski Services
7366 NW 12Th St
Miami, FL 33126
305 591-9063
Jetski Garage
149 NW 71st St
Miami, FL 33150
305 762-6997
Sarasota
Pablo Aguilera Marine
1211 Porter Rd, Unit 4
Sarasota, FL 34240
941 371-9798
Economy Tackle Water Sports Center
6018 South Tamiami Trail
Sarasota, FL 34231
941 922-9671
Aquasport
1650 Whitfield Avenue
Sarasota, FL 34243
941 751-7851
Granny's Motorsports
2001 University Pkwy
Sarasota, FL 34243
941 351-4330
Island Style Wind & Watersports
2433 North Tamiami Trail
Sarasota, FL 34234
941 954-1009
B & H Motorsports
3703 North Washington Boulevard
Sarasota, FL 34234
941 355-0323
St Petersburg
J Mar Marine Industries
12105 28th St N, Ste B
St Petersburg, FL 33716
727 572-0192
Tampa
Bliss Sports
8802 Rocky Creek Dr #104
Tampa, FL 33615
813 901-9253
All American Watersports Inc
7627 Courtney Campbell Causeway
Tampa, FL 33607
813 286-7263
Addictive Watersports Inc
6012A E Hillsborough Ave
Tampa, FL 33610
813 247-3049
Peter Glenn Ski & Sports
10330 North Dale Mabry Highway
Tampa, FL 33618
813 960-2453
Radical Watersports Rental & Repair
3050 North Rocky Point Drive West
Tampa, FL 33607
813 289-4336
This website focuses on all aspects of boating including new and used boats for sale, boat rentals, repairs, accessories, storage and more.
For convenience, resources are listed first by area of the Florida, then by proximity to cities, waterways, parks, campgrounds and other relative attractions in FL. Cities listed in this section include Fort Walton Beach, Marianna, Panama City Beach, Pensacola, Tallahassee, Alachua, Deltona, Gainesville, Jacksonville, Orlando, Miami, Florida Keys, Sarasota, St Petersburg and Tampa.
Outdoor enthusiasts are taking up the game of pickleball. View locations of Florida pickleball courts! After a morning of pickleball, go for a relaxing boat ride.
Resources are also identified nearby campgrounds including Big Lagoon State Park, Deer Lake State Park, Ochlockonee River State Park, Amelia Island State Park, Big Shoals State Park, Rainbow Springs State Park, Jonathan Dickinson State Park, St. Lucie Inlet Preserve State Park and Stump Pass Beach State Park.
Rivers & Lakes For Boating in FL
Florida lakes with boating opportunities are listed within quadrants of Florida include Dead Lakes, Deer Point Lake, Juniper Lake, Lake Seminole, Lake Talquin, Crescent Lake, Lake Apopka, Lake George, Lake Griffin, Lake Harris, Lake Hatchineha, Lake Istokpoga, Lake Kissimmee, Lake Okeechobee and Lake Tohopekaliga. Many of these lakes offer multiple boat launching facilities at various locations around the lake.
Florida also affords some boating or canoeing on rivers like Chipola River, Ochlockonee River, Santa Fe River, St Johns River, Kissimmee River and Peace River.
FL boating equipment and gear.
Throughout Florida you can find boat dealers, outdoor centers, sporting good stores, bait and tackle stores, RV centers and discount stores offering a wide variety of boating equipment, accessories and supplies.
Go boating in Florida
Gather up the family along with some snacks and refreshing beverages and go enjoy the thrill of fresh air in your face and the sun on your back. When boating you can see parts of Florida accessible only by water. Often you'll see birds and wildlife not normally seen in city areas. Plus, sunrises and sunsets always seem more majestic when you are in the great outdoors.
Boating opportunities in other states.