Kansas Boating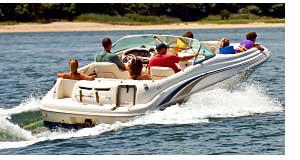 Kansas boasts a rich boating culture, with numerous lakes and reservoirs offering ample opportunities for water enthusiasts to enjoy their favorite activities. Some of the popular boating lakes in the state include Milford Lake, Perry Lake, Cheney Reservoir, and Tuttle Creek Lake. These lakes provide scenic backdrops and spacious waters for a variety of boating experiences.
When it comes to boat types, there is a diverse selection to suit different preferences. Fishing boats are highly sought after in Kansas, catering to the avid anglers who frequent the state's abundant fishing spots. Bass boats and walleye boats are particularly popular among fishing enthusiasts, designed with specific features to enhance their fishing experience.
For those looking for recreational boating options, pontoon boats are a common choice. These versatile and spacious vessels are perfect for leisurely cruises with family and friends. They provide ample seating, making them ideal for social gatherings and relaxing on the water.
Kansas also offers a range of water sports opportunities, and for thrill-seekers, jet skis and personal watercraft are available for rent at many boating lakes. These adrenaline-pumping machines allow individuals to explore the waterways with speed and agility.
For visitors or locals who prefer not to own a boat, boat rental services are readily available throughout the state. Boat rental facilities offer various types of watercraft, including fishing boats, pontoon boats, and jet skis, giving people the chance to enjoy boating without the burden of ownership.
Overall, boating in Kansas offers a delightful mix of experiences, from serene fishing trips to thrilling water sports adventures. With a wide range of boat types and rental options available, everyone can find their perfect vessel to make lasting memories on the beautiful waters of Kansas.
Plenty of fun places to go boating in Kansas. Whether it's a family outing or just the guys going fishing or skiing, boating is fun for all. And there is boating in all corners of of the state. Whether you live in the northwest, northeast, southwest or southeast part of the state, chances there are plenty of opportunities to go boating nearby.
Boating in KS
For further information about boating in Kansas, contact the Kansas Department of Wildlife and Parks - Boating Licenses located at 512 SE 25th Ave, Pratt, KS 67124. The phone number is 620 672-5911.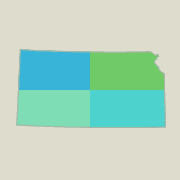 KS Resources
Hays
Bos Motorsports LLC
528 East 8th Street
Hays, KS 67601
785 628-2525
Russell
Water Recreation Of Kansas
1430 S Fossil St
Russell, KS 67665
785 483-5807
Lawrence
Captain Shop Marine
1411 West 23rd Street # B
Lawrence, KS 66046
785 843-2585
Olathe
Bruce Marine
16412 W 138th Ter
Olathe, KS 66062
816 333-9900
Topeka
Lakeside Marine Service Inc
1444 SW Auburn Rd
Topeka, KS 66615
785 478-9392
Topeka Powersports
4806 SW Topeka Blvd
Topeka, KS 66609
785 862-1636
Offshore Marine
3706 Southwest Topeka Boulevard
Topeka, KS 66609
785 267-9100
Topeka Motorsports
5149 Southwest Topeka Boulevard
Topeka, KS 66609
785 862-8620
Topeka Powersports Inc
5319 Southwest Topeka Boulevard
Topeka, KS 66609
785 862-9000
Starlite Houseboats Inc
3706 Southwest Topeka Boulevard Suite 302
Topeka, KS 66609
785 267-1800
Dodge City
Dodge City Powersports
1310 South 2nd Avenue
Dodge City, KS 67801
620 225-0011
El Dorado
Go Marine
323 South Main Street
El Dorado, KS 67042
316 321-9534
ReCreations Upholstery
5499 Southwest Kansa Road
El Dorado, KS 67042
316 320-3932
Hutchinson
Mid Kansas Marine
517 E 4th Ave
Hutchinson, KS 67501
620 665-0396
Inland Marine
1650 Nickerson Boulevard
Hutchinson, KS 67501
620 662-8311
Wichita
Epic Sports
1730 S Laura St
Wichita, KS 67211
316 558-5518
Crestview Marine Inc
11018 E Central Ave
Wichita, KS 67206
316 683-3645
Extreme Motorsports
525 E Waterman St
Wichita, KS 67202
316 263-2966
Ski Barefoot Marine
7310 E Kellogg Dr
Wichita, KS 67207
316 265-2628
Jim's Water & Power Sports LLC
2818 East 31st Street South
Wichita, KS 67216
316 686-0124
This website focuses on all aspects of boating including new and used boats for sale, boat rentals, repairs, accessories, storage and more.
For convenience, resources are listed first by area of the Kansas, then by proximity to cities, waterways, parks, campgrounds and other relative attractions in KS. Cities listed in this section include Downs, Hays, Russell, Sharon Springs, WaKeeney, Lawrence, Manhattan, Olathe, Overland Park, Topeka, Dodge City, Elkhart, Garden City, Great Bend, Syracuse, Burlington, El Dorado, Emporia, Hutchinson and Wichita.
Resources are also identified nearby campgrounds including Cedar Bluff State Park, Prairie Dog State Park, Webster State Park, Milford State Park, Tuttle Creek State Park, Warnock Lake Campground, Fossil Creek Campground, Meade State Park, Scott State Park, Crawford State Park, El Dorado State Park and Fall River State Park.
Rivers & Lakes For Boating in KS
Kansas lakes with boating opportunities are listed within quadrants of Kansas include Kirwin Reservoir, Lovewell Reservoir, Sportsman Lake, Waconda Lake, Wilson Lake, Atchison Lake, Milford Lake, Perry Lake, Tuttle Creek Lake, Wyandotte County Lake, Cedar Bluff Reservoir, Clark County State Lake, Hillsdale Lake, Lake Scott, Wolf Creek Reservoir, Clinton Lake, Council Grove Lake, Marion Reservoir, Melvern Lake and Pomona Lake. Many of these lakes offer multiple boat launching facilities at various locations around the lake.
Kansas also affords some boating or canoeing on rivers like Beaver Creek, Bow Creek, Big Blue River, Republican River, Cimarron River, Crooked Creek, Cottonwood River and Walnut River.
Boating equipment and gear.
Throughout Kansas you can find boat dealers, outdoor centers, sporting good stores, bait and tackle stores, RV centers and discount stores offering a wide variety of boating equipment, accessories and supplies.
Go boating in Kansas
Gather up the family along with some snacks and refreshing beverages and go enjoy the thrill of fresh air in your face and the sun on your back. When boating you can see parts of Kansas accessible only by water. Often you'll see birds and wildlife not normally seen in city areas. Plus, sunrises and sunsets always seem more majestic when you are in the great outdoors.
Boating opportunities in other states.