Kansas Fishing Boats
Bass boat and aluminum fishing boat dealers in KS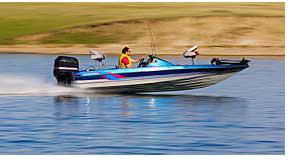 Kansas, with its abundant lakes and reservoirs, provides ample opportunities for fishing enthusiasts to indulge in their favorite pastime. Among the various types of fishing boats available, bass boats and walleye boats are popular choices for anglers seeking specific fishing experiences.
Bass boats are a favorite among anglers who enjoy bass fishing, which is a prominent activity in Kansas. These boats are designed for speed and maneuverability, equipped with powerful outboard motors that allow anglers to reach fishing spots quickly. Bass boats have low profiles and specialized casting decks, making them ideal for targeting bass in shallow waters and dense vegetation. With ample storage for fishing gear and live wells to keep caught fish alive, bass boats offer the functionality needed for a successful day on the water.
Walleye boats, on the other hand, cater to anglers targeting walleye, another popular game fish found in Kansas waters. These boats are designed for stability and comfort, with features such as deep hulls and wide beams to ensure a smooth and safe ride. Walleye boats often come equipped with specialized fishing gear, including rod holders and fish finders, to enhance the angling experience. Their spacious layouts provide plenty of room for multiple anglers to fish comfortably, making them ideal for group fishing trips.
For those who do not own fishing boats, fishing boat rental services in Kansas offer a convenient solution. Fishing boat rental allows anglers to enjoy a day of fishing without the commitment of boat ownership. Whether one seeks a bass boat or a walleye boat, rental facilities often provide a variety of fishing boat types to choose from, ensuring visitors have access to the boat that suits their fishing preferences.
With its diverse fishing opportunities and picturesque landscapes, Kansas offers a haven for fishing enthusiasts. Whether anglers are in pursuit of bass, walleye, or other prized catches, having access to the right fishing boat is crucial for a successful and enjoyable fishing experience. Whether they own their boats or rent one for the day, fishing enthusiasts in Kansas can immerse themselves in the state's serene waters and create lasting memories on their angling adventures.
Fishing boat dealers are located throughout Kansas with many of the larger dealers nearby major metropolitan areas like Dodge City, Elkhart, Garden City, Great Bend, Syracuse, Burlington, El Dorado, Emporia, Hutchinson, Wichita, Downs, Hays, Russell, Sharon Springs, WaKeeney, Lawrence, Manhattan, Olathe, Overland Park and Topeka. Other fishing boat dealers can also be found near lakes and along rivers throughout rural Kansas.
Fishing boat types for Kansas waters
Fishing boats come in a variety of configurations including family fishing boats, pontoon boats, center console boats, bay boats, skiff boats, aluminum fishing boats, bass boats, inflatables, jon boats, canoes, kayaks, car toppers, electric boats and fish-and-ski models. Find yours at a fishing boat dealer near you.
New & Used Bass & Fishing Boat Dealers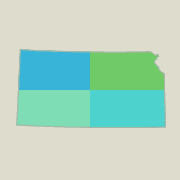 KS Resources
Olathe
Midwest Propeller Service
15650 South Lone Elm Road
Olathe, KS 66061
913 782-0213
Topeka
Starlite Houseboats Inc
3706 Southwest Topeka Boulevard Suite 302
Topeka, KS 66609
785 267-1800
Wichita
Stardust Upholstery & Sales
1105 E Pawnee Street
Wichita, KS 67211
316 269-1514
Most fishing boat dealers offer a variety of new and used boats. Look for a basic jon boat, an aluminum fishing boat, a combination fish and ski boat, a sophisticated bass boat or coastal fishing boats with help from these local dealers.
If you like to fish in KS, many of these fishing boat dealers also carry an excellent selection of fishing tackle. You are apt to find a good selection of rods, reels, line, lures, and an assortment of fishing-related boat accessories. Some also offer live bait.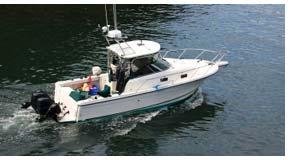 Kansas fishing boat and bass boat dealers are often a resource for information on local fishing events. They are likely to have schedules and contact information for fishing tournament organizations, as well as event results. Staff members at these fishing boat stores often have a keen interest in fishing. As a result, they are quite often aware of local fishing conditions at fisheries in the area. Some also participate in fishing tournaments. Before heading out on your next fishing trip, stop by and get valuable information about how the fish are being caught on the water you plan to fish.
Fishing boats in Kansas
Many of these fishing boat dealers also offer fishing licenses for sale. You can also acquire a fishing licence for Kansas at many of these dealers or by visiting the Kansas fishing licensing website.
Places To Go Fishing In KS
There are many places in Kansas to to go fishing. Some of the larger lakes and rivers include Atchison Lake, Beaver Creek, Bow Creek, Milford Lake, Perry Lake, Big Blue River, Tuttle Creek Lake, Wyandotte County Lake, Kirwin Reservoir, Republican River, Cimarron River, Lovewell Reservoir, Sportsman Lake, Waconda Lake, Wilson Lake, Clinton Lake, Council Grove Lake, Marion Reservoir, Melvern Lake, Pomona Lake, Cedar Bluff Reservoir, Clark County State Lake, Crooked Creek, Cottonwood River, Hillsdale Lake, Walnut River, Lake Scott and Wolf Creek Reservoir. Most of these rivers and lakes provide excellent fishing opportunities.
Fishing Boat Companies & Manufacturers in Kansas
Manufacturers of boats and boating products in Kansas include Sandpiper Luxury Motor Yachts and others. Support these local manufacturers as they help improve the local economy.
Camp in Kansas Near Fishing
Fishing and camping go hand in hand. Many of the fishing waters throughout Kansas also offer camping opportunities. Here are just a few of the many camping facilities located at or nearby fishing waterways. Cedar Bluff State Park, Prairie Dog State Park, Webster State Park, Milford State Park, Tuttle Creek State Park, Warnock Lake Campground, Fossil Creek Campground, Meade State Park, Scott State Park, Crawford State Park, El Dorado State Park and Fall River State Park are options to consider when planning your next fishing and camping excursion.
Fishing boats for sale in all states.