Utah Fishing Boats
Bass boat and aluminum fishing boat dealers in UT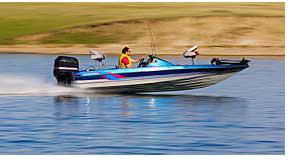 Fishing boat dealers are located throughout Utah with many of the larger dealers nearby major metropolitan areas like Cedar City, Delta, Fillmore, Monroe, Saint George, Bluff, Green River, Halls Crossing, Huntington, Moab, Layton, Ogden, Provo, Sandy, Salt Lake City, Logan, Park City, Price, Roosevelt and Vernal. Other fishing boat dealers can also be found near lakes and along rivers throughout rural Utah.
New & Used Bass & Fishing Boat Dealers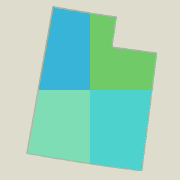 Utah Resources
Ogden
Echo Trailers
2811 G Ave
Ogden, UT 84401
801 866-0078
Salt Lake City
Metal Craft Trailers Inc
2740 Lemel Cir
Salt Lake City, UT 84115
801 487-7586
Ralphs Boat Repair
3183 S 300 W
Salt Lake City, UT 84115
801 467-9706
Executive Boat And Yacht Brkrg
3733 S Main St
Salt Lake City, UT 84115
801 288-0545
Cruisers Inc Boats by Wasatch Marine
3787 South 500 West
Salt Lake City, UT 84115
801 268-6400
Starfire Boat Company
619 South 600 West
Salt Lake City, UT 84101
801 768-1943
Saint George
Painter's Sun Country RV Truck & Boat
1500 Hilton Drive
Saint George, UT 84770
435 673-1500
Most fishing boat dealers offer a variety of new and used boats. Look for a basic jon boat, an aluminum fishing boat, a combination fish and ski boat, a sophisticated bass boat or coastal fishing boats with help from these local dealers.
Fishing boat types for Utah waters
Fishing boats come in a variety of configurations including family fishing boats, pontoon boats, center console boats, bay boats, skiff boats, aluminum fishing boats, bass boats, inflatables, jon boats, canoes, kayaks, car toppers, electric boats and fish-and-ski models. Find yours at a fishing boat dealer near you.
If you like to fish in UT, many of these fishing boat dealers also carry an excellent selection of fishing tackle. You are apt to find a good selection of rods, reels, line, lures, and an assortment of fishing-related boat accessories. Some also offer live bait.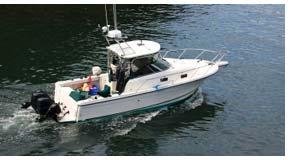 Utah fishing boat and bass boat dealers are often a resource for information on local fishing events. They are likely to have schedules and contact information for fishing tournament organizations, as well as event results. Staff members at these fishing boat stores often have a keen interest in fishing. As a result, they are quite often aware of local fishing conditions at fisheries in the area. Some also participate in fishing tournaments. Before heading out on your next fishing trip, stop by and get valuable information about how the fish are being caught on the water you plan to fish.
Many of these fishing boat dealers also offer fishing licenses for sale. You can also acquire a fishing licence for Utah at many of these dealers or by visiting the Utah fishing licensing website.
Fishing boats in Utah
Places To Go Fishing In UT
There are many places in Utah to to go fishing. Some of the larger lakes and rivers include Bear Lake, Bear River, Weber River, Deer Creek Reservoir, Flaming Gorge Reservoir, Green River, Jordanelle Reservoir, Pineview Reservoir, Blue Creek Reservoir, Price River, Sevier River, Mona Reservoir, Pineview Reservoir, Strawberry Reservoir, Utah Lake, Huntington Lake, Joes Valley Reservoir, Lake Powell, Mill Meadow Reservoir, Millsite Reservoir, Fish Lake, Gunnison Reservoir, Virgin River, Dirty Devil River, Otter Creek Reservoir, Fremont River, Piute Reservoir and Sevier Bridge Reservoir. Most of these rivers and lakes provide excellent fishing opportunities.
Utah Camping & Boating
Many state and national parks in Utah have nicely-kept RV parks and campgrounds near places for boating.
Camp in Utah Near Fishing
Fishing and camping go hand in hand. Many of the fishing waters throughout Utah also offer camping opportunities. Here are just a few of the many camping facilities located at or nearby fishing waterways. Antelope Island State Park, East Canyon State Park, Willard Bay State Park, Deer Creek State Park, Red Fleet State Park, Rockport State Park, Gunlock State Park, Quail Creek State Park, Sand Hollow State Park, Bullfrog Campground, Huntington State Park and Millsite State Park are options to consider when planning your next fishing and camping excursion.
Fishing boats for sale in all states.