Massachusetts Fishing Boats
Bass boat and aluminum fishing boat dealers in MA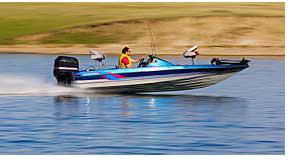 Fishing boat dealers are located throughout Massachusetts with many of the larger dealers nearby major metropolitan areas like Pittsfield, Springfield, Webster, Westfield, Worchester, Barnstable Town, Brockton, Fall River, Framington, Weymouth, Gardner, Greenfield, Montague, North Adams, Orange, Boston, Cambridge, Haverville, Lawrence and Lowell. Other fishing boat dealers can also be found near lakes and along rivers throughout rural Massachusetts.
New & Used Bass & Fishing Boat Dealers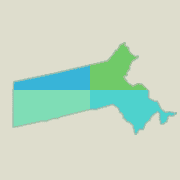 MA Resources
Boston
Columbia Yacht Club
1825 Columbia Rd
South Boston, MA 02127
617 269-9831
Alden Yacht Brokerage Design
89 Commercial Wharf
Boston, MA 02110
617 227-9480
Boston Boatworks
256 Marginal St, Ste 10
East Boston, MA 02128
617 561-4393
Gilmore Boating Products
123 Lewis Wharf
Boston, MA 02110
617 755-3568
Pittsfield
U-Drive Boat Rental
990 Valentine Road
Pittsfield, MA 01201
413 442-7020
Onota Boat Livery
463 Pecks Road
Pittsfield, MA 01201
413 442-1724
Springfield
Outboard Shop
7 Randall Pl
Springfield, MA 01108
413 737-3733
Baystate Auto Sales
720 Berkshire Avenue
Springfield, MA 01109
413 739-6624
Fall River
BLM Yacht Sales
1 Ferry Street
Fall River, MA 02721
508 677-4256
Weymouth
Max's Outboard
71 Norton St
Weymouth, MA 02191
781 335-4456
Affiniti Yacht Brokeraga
139 Washington St
Weymouth, MA 02188
781 335-1722
Blue Marlin Yacht Sales
536 Broad Street
East Weymouth, MA 02189
781 331-9336
Monahan's Marine Inc - Sales
396 Washington Street
Weymouth, MA 02188
781 335-7701
Most fishing boat dealers offer a variety of new and used boats. Look for a basic jon boat, an aluminum fishing boat, a combination fish and ski boat, a sophisticated bass boat or coastal fishing boats with help from these local dealers.
For fishing enthusiasts in MA, many of these fishing boat dealers also carry an excellent selection of fishing tackle. You are apt to find a good selection of rods, reels, line, lures, and an assortment of fishing-related boat accessories. Some also offer live bait.
Fishing boat types for Massachusetts waters
Fishing boats come in a variety of configurations including family fishing boats, pontoon boats, center console boats, bay boats, skiff boats, aluminum fishing boats, bass boats, inflatables, jon boats, canoes, kayaks, car toppers, electric boats and fish-and-ski models. Find yours at a fishing boat dealer near you.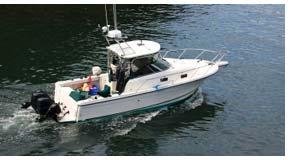 Massachusetts fishing boat and bass boat dealers are often a resource for information on local fishing events. They are likely to have schedules and contact information for fishing tournament organizations, as well as event results. Staff members at these fishing boat stores often have a keen interest in fishing. As a result, they are quite often aware of local fishing conditions at fisheries in the area. Some also participate in fishing tournaments. Before heading out on your next fishing trip, stop by and get valuable information about how the fish are being caught on the water you plan to fish.
Fishing boats in Massachusetts
Many of these fishing boat dealers also offer fishing licenses for sale. You can also acquire a fishing licence for Massachusetts at many of these dealers or by visiting the Massachusetts fishing licensing website.
Places To Go Fishing In MA
There are many places in Massachusetts to to go fishing. Some of the larger lakes and rivers include Lake Cachicehwick, Deerfield River, Hoosic River, Lake Cochituate, Lake Rohunta, Ipswich River, Naukeag Lake, Wachusett Reservoir, Cheshire Reservoir, Nashua River, Chicopee River, Northfield Mountain Reservoir, Pelham Lake, Quabbin Reservoir, Sherman Reservoir, Assawompset Pond, Lake Chaubunagungamaug, Lake Quinsigamond, Norton Reservoir, South Watuppa Pond, Congamond Lake, Hamilton Reservoir, Housatonic River, Cape Cod Canal, Lake Garfield, Taunton River, Otis Reservoir and Wachusett Reservoir. Most of these rivers and lakes provide excellent fishing opportunities.
Fishing Boat Companies & Manufacturers in Massachusetts
Manufacturers of boats and boating products in Massachusetts include Hylas Yachts and others. Support these local manufacturers as they help improve the local economy.
Camp in Massachusetts Near Fishing
Fishing and camping go hand in hand. Many of the fishing waters throughout Massachusetts also offer camping opportunities. Here are just a few of the many camping facilities located at or nearby fishing waterways. Clarksburg State Park, Pittsfield State Forest, Savory Mountain State Forest, Erving State Forest, Lake Dennison Recreation Area, Otter River State Forest, Beartown State Forest, Granville State Forest, Tolland State Forest, Bay View Campgrounds, Canoe River Campground and Wells State park are options to consider when planning your next fishing and camping excursion.
Fishing boats for sale in all states.