Connecticut Fishing Boats
Bass boat and aluminum fishing boat dealers in CT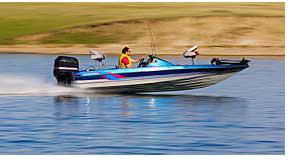 Connecticut, a charming New England state known for its rich maritime heritage, offers excellent opportunities for fishing enthusiasts with its diverse fishing boats and picturesque fishing lakes.
Fishing boats in Connecticut come in various types, catering to different fishing preferences and needs. Among the popular choices are aluminum boats, prized for their durability and lightweight construction, making them easy to maneuver in different water conditions. Bass boats are another common sight in Connecticut's lakes, specially designed for bass fishing with their low profile and high-speed capabilities. Walleye boats, built for targeting walleye fish species, are also favored for their versatility and specific fishing features.
Connecticut boasts several major fishing lakes where anglers can cast their lines and enjoy a tranquil fishing experience. Among these lakes, Candlewood Lake stands out as the largest and most renowned for its abundant fish populations, including bass, walleye, and more. Lake Lillinonah and Bantam Lake are other popular destinations, known for their scenic beauty and exceptional fishing opportunities.
For those who do not own their fishing boats, Connecticut offers fishing boat rental services, making it convenient for both locals and visitors to enjoy a day of fishing on the state's pristine lakes. These rental options allow people to try out various fishing boat types and explore different fishing spots without the commitment of boat ownership.
Connecticut's fishing scene is a delightful haven for fishing enthusiasts, with its diverse selection of fishing boats, scenic fishing lakes, and convenient fishing boat rental services. Whether you prefer aluminum boats, bass boats, or walleye boats, Connecticut's waterways provide a wealth of fishing experiences waiting to be discovered and cherished.
Fishing boat dealers are located throughout Connecticut with many of the larger dealers nearby major metropolitan areas like Danbury, New Haven, New Milford, Waterbury, Woodbridge, East Hampton, Griswold, Middletown, Mystic, Norwich, Barkhamsted, Cornwall Bridge, Hartford, Litchfield, New Preston, Ashford, Eastford, Lebanon, Manchester and Thompson. Other fishing boat dealers can also be found near lakes and along rivers throughout rural Connecticut.
New & Used Bass & Fishing Boat Dealers
Most fishing boat dealers offer a variety of new and used boats. Look for a basic jon boat, an aluminum fishing boat, a combination fish and ski boat, a sophisticated bass boat or coastal fishing boats with help from these local dealers.
If you like to fish in CT, many of these fishing boat dealers also carry an excellent selection of fishing tackle. You are apt to find a good selection of rods, reels, line, lures, and an assortment of fishing-related boat accessories. Some also offer live bait.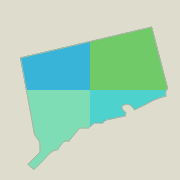 Fishing boat types for CT waters
Fishing boats come in a variety of configurations including family fishing boats, pontoon boats, center console boats, bay boats, skiff boats, aluminum fishing boats, bass boats, inflatables, jon boats, canoes, kayaks, car toppers, electric boats and fish-and-ski models.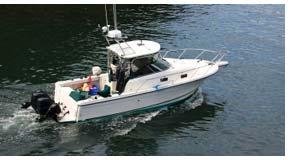 Connecticut fishing boat and bass boat dealers are often a resource for information on local fishing events. They are likely to have schedules and contact information for fishing tournament organizations, as well as event results. Staff members at these fishing boat stores often have a keen interest in fishing. As a result, they are quite often aware of local fishing conditions at fisheries in the area. Some also participate in fishing tournaments. Before heading out on your next fishing trip, stop by and get valuable information about how the fish are being caught on the water you plan to fish.
Many of these fishing boat dealers also offer fishing licenses for sale. You can also acquire a fishing licence for Connecticut at many of these dealers or by visiting the Connecticut fishing licensing website.
Fishing boats in Connecticut
Fishing Boats In Northwest Connecticut
Fishing Boats In Northeast Connecticut
Fishing Boats In Southwest Connecticut
Fishing Boats In Southeast Connecticut
Places To Go Fishing In CT
There are many places in Connecticut to to go fishing. Some of the larger lakes and rivers include Bolton Lakes, Colebrook River, Housatonic River, Mashapaug Pond, Quaddick Reservoir, Scantic River, Shenipsit Lake, West Thompson Lake, Bantam Lake, Willimantic River, Naugatuck River, Barkhamsted Lake, Colebrook Impoundment, Highland Lake, Nepaug Reservoir, Gardner Lake, Hopeville Pond, Konomoc Lake , Pachaug Pond, Rogers Lake, Easton Reservoir, Lake Candlewood, Quinnipiac River, Quinebaug River, Lake Lillinonah, Thames River, Lake Zoar and Saugatuck Reservoir. Most of these rivers and lakes provide excellent fishing opportunities.
Fishing Boat Companies & Manufacturers in Connecticut
Manufacturers of boats and boating products in Connecticut include Portland Boat Works and others. Support these local manufacturers as they help improve the local economy.
Camp in Connecticut Near Fishing
Fishing and camping go hand in hand. Many of the fishing waters throughout Connecticut also offer camping opportunities. Here are just a few of the many camping facilities located at or nearby fishing waterways. Burr Pond State Park, Lake Waramaug State Park, Stratton Brook State Park , Bigelow Hollow State Park , Chamberlain Lake Campground, Quaddick State Park , Dear Lake Shoreline Camp, Huntington State Park , Kettletown State Park, Amos Lake Beach Area, Lake Williams Campground and Witch Meadow Lake Campground are options to consider when planning your next fishing and camping excursion.
Fishing boats for sale in all states.