Connecticut Boat Storage
Dry dock, marinas and indoor boat storage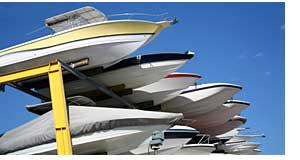 Storing your boat in a safe area can relieve a lot of stress for most boat owners. Covered storage offers additional protection from the sun and ultra-violet rays which can deteriorate boat finishes and canvas tops plus attack seats, woodwork and carpet. In this Connecticut section of the site, we list boat storage facilities by location relative to major cities, lakes and area attractions for your convenience.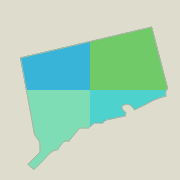 CT Resources
Hartford
A & S Boats
John Fitch Boulevard
Hartford, CT 06101

Danbury
Ski Boats Limited
96 Federal Road # A
Danbury, CT 06810
203 743-9975
New Milford
Max Boat
507 Danbury Rd
New Milford, CT 06776
860 350-2515
Gerard's Waters Edge Marina
120 Old Town Park Road
New Milford, CT 06776
860 350-2628
Boatmax Brokerage
507 Danbury Road
New Milford, CT 06776
860 350-2515
Mystic
Brewer Yacht Yard At Mystic
56 Roseleah Dr
Mystic, CT 06355
860 536-2293
Shaffers Boat Livery
106 Masons Island Rd
Mystic, CT 06355
860 536-8713
Boathouse
8 Coogan Blvd
Mystic, CT 06355
860 572-1180
Mystic River Marina
Masons Island
Mystic, CT 06355
860 536-3123
Brewer Yacht Yard at Mystic
56 Roseleah Drive
Mystic, CT 06355
860 536-2293
Some of the major cities we list, which are listed by region of the state, include Hartford, Litchfield, Barkhamsted, Cornwall Bridge, Eastford, Lebanon, New Preston, Ashford, Manchester, Thompson, New Milford, Waterbury, Danbury, New Haven, Griswold, Middletown, Woodbridge, Mystic, Norwich and East Hampton.
Many marinas offer boat storage and other services for launching and extracting your boat. Many of these marinas in Connecticut also offer boat repair services. A partial listing of marinas in CT includes Beverly's Marina on Bantam Lake, Highland Marina Resort, Highland Lake, Candlewood East Marina, West Cove Marina, Mystic River Marina and Pachaug Marina & Campground.
Boat storage options in Connecticut are varied. Click here for boat storage options and step-by-step tips and instrictions.
For those who do not own a boat, and prefer to avoid the costs of ownership, rental boats can be a cost effective option.
Locate boat storage facilities in other states.