Texas Boat Storage
Dry dock, marinas and indoor boat storage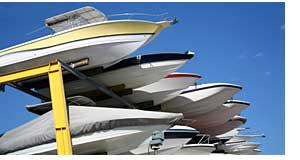 Storing your boat in a safe area can relieve a lot of stress for most boat owners. Covered storage offers additional protection from the sun and ultra-violet rays which can deteriorate boat finishes and canvas tops plus attack seats, woodwork and carpet. In this Texas section of the site, we list boat storage facilities by location relative to major cities, lakes and area attractions for your convenience.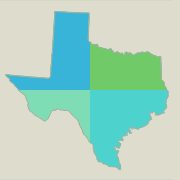 Texas Resources
Lubbock
Lubbock Boating Center
708 Southeast Loop 289
Lubbock, TX 79404
806 745-5555
Midland
Travis Boating Center
1920 N Loop 250 W
Midland, TX 79707
432 563-2099
American RV And Boat Storage
5700 S County Road 1200
Midland, TX 79706
432 683-1044
Dallas
Watson Taylor Econmy Self Storage
9801 Brockbank Dr
Dallas, TX 75220
214 350-8796
Hansboro Mini Storage Inc
3316 Hansboro Ave
Dallas, TX 75233
214 331-5546
Levine Hank Boats & Aircraft
10617 Marsh Lane
Dallas, TX 75229
214 350-7181
Dallas Canvas and Boat Tops Inc
11228 Sherman Avenue
Dallas, TX 75229
972 241-4451
Eliminator Boats Of Texas
3040 North Stemmons Freeway
Dallas, TX 75247
214 638-2020
James Propeller & Boat Parts
2410 Valwood Parkway
Dallas, TX 75234
972 241-0354
Fort Worth
Travis Boating Center
9350 South Fwy
Fort Worth, TX 76140
817 265-3232
B and D RV and Boat Storage
5601 Kelly Rd
Fort Worth, TX 76126
817 443-0400
Boat Doctors
9603 Boat Club Rd, Unit 700
Fort Worth, TX 76179
817 236-0048
Boat Brokers
4437 Herring Drive
Fort Worth, TX 76179
817 236-8041
Fin & Feather Sport Center - Used Boats
9350 South Freeway
Fort Worth, TX 76140
817 551-7310
Del Rio
Anchor Boat Storages
3902 Veterans Blvd
Del Rio, TX 78840
830 775-3273
Amistad Outdoor Boat Storage Rv Park
7706 W Us Highway 90
Del Rio, TX 78840
830 775-2632
Austin
Austin Marina Lake
2215 Westlake Dr, Ste D
Austin, TX 78746
512 329-6640
Dockside Marine Services
2205 Whitebead Trl
Austin, TX 78734
512 266-7181
Hudson Bend Boat Storage
4704 Hudson Bend Rd
Austin, TX 78734
512 266-9324
Longhorn Boat Camper Storage
7807 N Fm 620
Austin, TX 78726
512 331-4666
Emerald Point Marina
5973 Hiline Road
Austin, TX 78734
512 266-1535
Spillar Boat Docks
22400 Highway 71 West
Austin, TX 78701
512 264-1774
Beaumont
All American Moving And Storage
515 Fannin St
Beaumont, TX 77701
409 838-4575
Travis Boating Center
7660 College St
Beaumont, TX 77707
409 860-9444
Circle D Boats
6335 Highway 347
Beaumont, TX 77705
409 722-5230
Houston
Gulf Freeway Storage
1208 Dixie Farm Rd
Houston, TX 77089
281 464-9700
Access Self Storage
3800 Highway 6 S
Houston, TX 77082
281 596-0001
Chief RV Boat Storage
10411 Windsor Ln
Houston, TX 77031
281 575-8555
Boat And Rv Storage Copperfield
16502 Fm 529 Rd
Houston, TX 77095
281 345-7233
Affordable Boat And Rv Storage
10235 Woodedge Dr
Houston, TX 77070
281 469-6900
Boat And Camper Storage Inc
9021 Almeda Genoa Rd
Houston, TX 77075
713 991-4828
Some of the major cities we list, which are listed by region of the state, include Lubbock, Midland, Ammarillo, Childress, Fort Worth, McKinney, Odessa, Dallas, Sherman, Wichita Falls, Marathon, San Angelo, Del Rio, Fort Stockton, Beaumont, Houston, Van Horn, Kingwood, San Antonio and Austin.
Many marinas offer boat storage and other services for launching and extracting your boat. Many of these marinas in Texas also offer boat repair services. A partial listing of marinas in TX includes Marina at Lake Meredith, Pecos River Marina, Lake Meredith, Twin Coves Marina, Elm Creek Marina, Lake Amistad Resort & Marina, Portofino Harbour Marina and South Shore Harbour Marina.
Consider weather and security implications when choosing local storage options. Extreme weather can damage fabrics and boat finishes over time. The need for security is a question one should consider as well. Covered and indoor boat storage is a good solution but may have height limitations which could eliminate some sailboats. Some Texas indoor storage units may be too small for some pontoon boats, cruisers, cuddy cabin boats and other longer boats. Contact local storage facilities to confirm size limitations.
Boat storage options in Texas are varied. Click here for boat storage options and step-by-step tips and instrictions.
Boating insurance. Contact your insurance agent to make sure the policy is current and will cover the boat while it is in storage.
For those who do not own a boat, and prefer to avoid the costs of ownership, rental boats can be a cost effective option.
Locate boat storage facilities in other states.