Texas Boating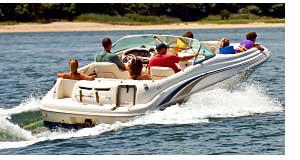 Texas is a haven for boating enthusiasts, offering a plethora of opportunities to explore its numerous lakes and waterways. From the iconic Lake Travis near Austin to the vast expanse of Lake Texoma on the Texas-Oklahoma border, the state boasts a diverse selection of lakes that cater to various boating preferences.
Boaters in Texas can choose from a wide range of boat types to suit their interests and activities. For those seeking thrilling water sports and fast-paced adventures, speedboats and ski boats are a popular choice. These boats are equipped with powerful engines and designed for activities such as water skiing, wakeboarding, and tubing.
Fishing enthusiasts can find their bliss on Texas lakes with dedicated fishing boats. Bass boats, in particular, are favored for their maneuverability and specialized features, making them perfect for anglers targeting bass in freshwater lakes and rivers. Additionally, center console boats are well-suited for saltwater fishing in the coastal regions and the Gulf of Mexico.
For a more relaxed and leisurely boating experience, pontoon boats are an excellent option. With their spacious decks, they are perfect for family gatherings, picnics, and socializing on the water. Pontoon boats are also popular for sunset cruises and scenic exploration of Texas's lakes.
While many boaters own their watercraft, boat rental services are abundant in Texas, catering to both residents and tourists. Boat rental options vary from hourly to daily rentals, allowing people to enjoy a day on the water without the commitment of boat ownership. Rental services typically offer a variety of boat types, ensuring everyone can find the perfect vessel for their desired activities.
Whether it's a serene day of fishing, an exhilarating water sports adventure, or a relaxing cruise with loved ones, Texas's boating scene has something for every water enthusiast. With its diverse lakes, boat types for every preference, and convenient boat rental services, Texas promises a memorable and enjoyable boating experience for all who set sail on its beautiful waters.
Plenty of fun places to go boating in Texas. Whether it's a family outing or just the guys going fishing or skiing, boating is fun for all. And there is boating in all corners of of the state. Whether you live in the northwest, northeast, southwest or southeast part of the state, chances there are plenty of opportunities to go boating nearby.
Boating in TX
For further information about boating in Texas, contact the Texas Parks and Wildlife Department - Boating Licenses located at 4200 Smith School Road, Austin, TX 78744. The phone number is 512 389-4800.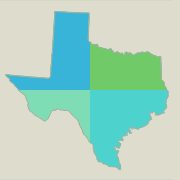 Texas Resources
Lubbock
Performance Marine
1318 E 50Th St
Lubbock, TX 79404
806 744-0893
Hub City Marine
7413 Martin L King Blvd
Lubbock, TX 79404
806 445-0488
Stovall's Water & Motor Sports Incorporated
227 Avenue Q
Lubbock, TX 79415
806 762-5806
Billy's Fish & Ski
1102 County Road 7355
Lubbock, TX 79423
806 795-2262
Good Times Powersports
4202 West Loop 289
Lubbock, TX 79407
806 784-0303
Lubbock Boating Center
708 Southeast Loop 289
Lubbock, TX 79404
806 745-5555
Midland
Travis Boating Center
1920 N Loop 250 W
Midland, TX 79707
432 563-2099
American RV And Boat Storage
5700 S County Road 1200
Midland, TX 79706
432 683-1044
Marine Express
4511 West Industrial Avenue
Midland, TX 79703
432 520-0020
Odessa
Family Power Sports
4201 Andrews Hwy
Odessa, TX 79762
432 362-2324
Dean's Marine
3633 Andrews Highway
Odessa, TX 79762
432 550-9014
Piel W C Enterprises & Marine
6301 West Mockingbird Lane
Odessa, TX 79763
432 381-5036
Dallas
Water Ski America
11444 N Stemmons Fwy
Dallas, TX 75229
972 620-2377
Mariners Sails
11110 N Stemmons Fwy
Dallas, TX 75229
972 241-1498
Performance Marine Of Dallas
3040 North Stemmons Frwy
Dallas, TX 76036
214 688-1800
All Star Marine Electronics
3434 Dilido Road Suite A
Dallas, TX 75228
214 320-1673
Mariner Sails
10903 Indian Trail
Dallas, TX 75229
972 241-1498
Levine Hank Boats & Aircraft
10617 Marsh Lane
Dallas, TX 75229
214 350-7181
Fort Worth
Meyer Marine Inc
7325 Chambers Ln
Fort Worth, TX 76179
817 236-8304
Marine Creek
2821 San Saba Dr
Fort Worth, TX 76114
817 740-7813
Eagle Mountain Performance Marine
9435 Live Oak Ln
Fort Worth, TX 76179
817 236-7732
Fin And Feather Sport Center
9350 South Fwy
Fort Worth, TX 76140
817 551-1219
Cowtown Power Sports
4808 Se Loop 820
Fort Worth, TX 76140
817 483-0855
Fin & Feather Sport Center - Used Boats
9350 South Freeway
Fort Worth, TX 76140
817 551-7310
Sherman
Sherman Power Sports
1205 South Sam Rayburn Freeway
Sherman, TX 75090
903 868-3030
Wichita Falls
Freeman Marine
5006 Lake Shore Dr
Wichita Falls, TX 76310
940 692-2184
Vieth Marine Sales Inc
4007 W Arrowhead Dr
Wichita Falls, TX 76310
940 723-1907
Larry's Marine Center
5007 Lakeshore Dr
Wichita Falls, TX 76310
940 692-5450
Reece Marine & Auto Sales & Furniture Sales
5019 Old Jacksboro Hwy
Wichita Falls, TX 76302
940 322-7020
Del Rio
Two Guys Marine
11706 W Us Highway 90
Del Rio, TX 78840
830 775-9670
Anchor Boat Storages
3902 Veterans Blvd
Del Rio, TX 78840
830 775-3273
Amistad Outdoor Boat Storage Rv Park
7706 W Us Highway 90
Del Rio, TX 78840
830 775-2632
Two Guys Marine
Highway 90 W
Del Rio, TX 78840
830 775-9670
Amistad Marine
Highway 90 West
Del Rio, TX 78840
830 775-0878
San Angelo
Deans Marine
2217 Knickerbocker Rd
San Angelo, TX 76904
325 949-7471
Three Rivers Marine
2143 Industrial Ave
San Angelo, TX 76904
325 227-4918
Angelo Marine Center
630 Rust St
San Angelo, TX 76903
325 655-0559
Sea Arrow Marine Inc
709 Rust St
San Angelo, TX 76903
325 655-0100
San Angelo Marine Supply Co
709 Rust Street
San Angelo, TX 76903
325 655-0102
Urban Kayaks
5537 South Loop 306
San Angelo, TX 76905
325 651-8460
Austin
Central Texas Water Sports
16628 N I H 35
Austin, TX 78728
512 244-9777
Austin Jett Skier
7824 W Highway 71, Ste A
Austin, TX 78735
512 288-7424
Toms Dive And Ski Inc
5909 Burnet Rd
Austin, TX 78757
512 451-3425
Sail And Ski Inc
12971 N Highway 183
Austin, TX 78750
512 258-0733
Texas Powersports Kawasaki
13320 Highway 290 West
Austin, TX 78701
512 301-7433
Austin Sports Boats Inc
10202 Ranch Road 620 North
Austin, TX 78726
512 249-1495
Beaumont
West Marine Inc
5866 Eastex Fwy
Beaumont, TX 77708
409 924-9343
Heritage Marine Outdoors LLC
6010 College St
Beaumont, TX 77707
409 861-4118
Doyle Dawson Motor Co Marine
4230 College St
Beaumont, TX 77707
409 840-4111
Jorgensen Marine
24 N 11Th St
Beaumont, TX 77702
409 212-1005
Texas Marine
1140 Interstate 10 North
Beaumont, TX 77702
409 898-7632
G & B Marine
3615 South M L King Jr Parkway
Beaumont, TX 77705
409 832-3409
Houston
Southern Sportsman Marine
6426 Ferris Dr
Houston, TX 77081
713 663-6906
Houston Watersports Complex
15200 Nautique Way
Houston, TX 77047
713 920-2157
Houston Motorsports
9550 Fm 1960 Road West
Houston, TX 77070
281 890-2020
Marine Sports Inc
3000 Nasa Road 1
Houston, TX 77058
281 335-0904
Canoesport
5808 South Rice Avenue
Houston, TX 77081
713 660-7000
Kingwood
Southwest Paddlesports
1101 Hamblen Rd
Kingwood, TX 77339
281 359-3474
San Antonio
Spectrum Jet Ski
3506 N Sunbelt Dr
San Antonio, TX 78218
210 824-7541
Charlies Marine Trim Shop
228 Division Ave
San Antonio, TX 78214
210 923-5300
Marine Specialty
2352 S Ww White Rd
San Antonio, TX 78222
210 337-4592
Anchor Marine And Tackle Inc
5560 N Loop 1604 E
San Antonio, TX 78247
210 599-1415
Sail And Ski Center
141 N Balcones Rd
San Antonio, TX 78201
210 734-8199
Joe Harrison Motor Sports
9710 North Ih 35
San Antonio, TX 78233
210 656-9400
This website focuses on all aspects of boating including new and used boats for sale, boat rentals, repairs, accessories, storage and more.
For convenience, resources are listed first by area of the Texas, then by proximity to cities, waterways, parks, campgrounds and other relative attractions in TX. Cities listed in this section include Ammarillo, Childress, Lubbock, Midland, Odessa, Dallas, Fort Worth, McKinney, Sherman, Wichita Falls, Del Rio, Fort Stockton, Marathon, San Angelo, Van Horn, Austin, Beaumont, Houston, Kingwood and San Antonio.
Resources are also identified nearby campgrounds including Lake Arrowhead State Park, Lake Colorado City State Park, Possum Kingdom State Park, Cooper Lake State Park, Lake Whitney State Park, Ray Roberts Lake State Park, Balmorhea State Park, Blanco State Park, Devils River State Natural Area, Choke Canyon State Park, Lake Casa Blanca International State Park and Lake Corpus Christi State Park.
Rivers & Lakes For Boating in TX
Texas lakes with boating opportunities are listed within quadrants of Texas include Lake E.V. Spence, Lake J.B. Thomas, Lake Kemp, Lake Meredith, Palo Duro Reservoir, Cedar Creek Reservoir, Lake Caddo, Lake Fork Reservoir, Lake Texoma, Richland Chambers Reservoir, Lake Amistad, O C Fisher Lake, O H Ivie Lake, Red Bluff Reservoir, Twin Buttes Reservoir, Lake Buchanan, Lake Conroe, Lake Corpus Christi, Lake Livingston and Sam Rayburn Reservoir. Many of these lakes offer multiple boat launching facilities at various locations around the lake.
Texas also affords some boating or canoeing on rivers like Carrizo Creek, Rita Blanca Creek, Brazos River, Sulpher River, Alamito Creek, Pecos River, Colorado River and San Antonio River.
TX boating equipment and gear.
Throughout Texas you can find boat dealers, outdoor centers, sporting good stores, bait and tackle stores, RV centers and discount stores offering a wide variety of boating equipment, accessories and supplies.
Go boating in Texas
Gather up the family along with some snacks and refreshing beverages and go enjoy the thrill of fresh air in your face and the sun on your back. When boating you can see parts of Texas accessible only by water. Often you'll see birds and wildlife not normally seen in city areas. Plus, sunrises and sunsets always seem more majestic when you are in the great outdoors.
Boating opportunities in other states.