Vermont Boating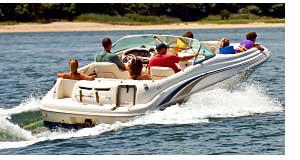 Vermont's boating scene is a haven for water enthusiasts, offering an array of picturesque lakes and rivers perfect for boating adventures. Some of the state's popular boating lakes include Lake Champlain, Lake Bomoseen, and Lake Memphremagog, each providing unique experiences with their serene waters and scenic surroundings.
Pontoon boats are a beloved choice among Vermont boaters, known for their spacious decks and comfortable seating, making them perfect for leisurely cruises with family and friends. These stable vessels offer a relaxing and social boating experience, ideal for enjoying the tranquility of Vermont's waterways while soaking in the breathtaking vistas.
Families seeking memorable bonding moments on the water often opt for family boats. These boats are designed with ample seating and safety features, ensuring that everyone can enjoy the ride comfortably. Family boats are versatile, making them suitable for various activities, such as swimming, picnicking, and simply relishing quality time on the lake.
Vermont's boating scene offers a diverse range of boat types to cater to different preferences and activities. Fishing boats, equipped with angler-friendly features, entice fishing enthusiasts to explore the state's abundant lakes and rivers for a rewarding catch. For thrill-seekers, powerboats provide a thrilling experience with their speed and agility, ideal for water sports like water skiing and wakeboarding.
Boat rental services are readily available across Vermont, providing an accessible and convenient option for those who do not own their boats. Rental boats allow visitors and locals alike to experience the joys of boating without the commitment of ownership. Whether it's a day of fishing, a serene cruise, or trying out water sports, rental boats offer the freedom to explore Vermont's natural beauty and embrace the joy of boating in this picturesque New England state.
Plenty of fun places to go boating in Vermont. Whether it's a family outing or just the guys going fishing or skiing, boating is fun for all. And there is boating in all corners of of the state. Whether you live in the northwest, northeast, southwest or southeast part of the state, chances there are plenty of opportunities to go boating nearby.
Boating in VT
For further information about boating in Vermont, contact the Vermont Department of Motor Vehicles - Boating Licenses located at 120 State Street, Montpelier, VT 05603. The phone number is 802 828-2000.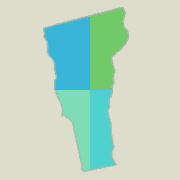 Vermont Resources
Shelburne
Small Boat Exchange
2649 Shelburne Rd
Shelburne, VT 05482
802 985-5222
Vergennes
Toms Marine Service
2200 Basin Harbor Rd
Vergennes, VT 05491
802 475-2465
Brandon
Marine Engine Com
184 Jones Dr
Brandon, VT 05733
802 247-4700
Springfield
Springfield Blue Canoe
14 Missing Link Rd
Springfield, VT 05156
802 885-2266
This website focuses on all aspects of boating including new and used boats for sale, boat rentals, repairs, accessories, storage and more.
For convenience, resources are listed first by area of the Vermont, then by proximity to cities, waterways, parks, campgrounds and other relative attractions in VT. Cities listed in this section include Burlington, Shelburne, St Albans, Vergennes, Waterbury, Barre, Lyndonville, Montpelier, Morrisville, Newport, Bennington, Brandon, Fair Haven, Rutland, Wells, Hartford, Randolph, Springfield, West Brattleboro and Wilmington.
Resources are also identified nearby campgrounds including Branbury State Park, Burton Island State Park, D A R State Park, Brighton State Park, Elmore State Park, Green River Reservoir State Park, Bomoseen State Park, Half Moon Pond State Park, Lake St Catherine State Park, Camp Plymouth State Park, Ft Dummer State Park and Silver Lake State Park.
Rivers & Lakes For Boating in VT
Vermont lakes with boating opportunities are listed within quadrants of Vermont include Arrowhead Mountain Lake, Colchester Pond, Fairfield Pond, Lake Carmi, Lake Champlain, Island Pond, Lake Memphremagog, Lake Willoughby, Maidstone Lake, Seymour Lake, Lake Bomoseen, Lake Dunmore, Lake St Catherine, Silver Lake, Somerset Reservoir, Chittenden Reservoir, Harriman Reservoir, Kent Pond, Lake Rescue and Woodward Reservoir. Many of these lakes offer multiple boat launching facilities at various locations around the lake.
Vermont also affords some boating or canoeing on rivers like Missisquoi River, Winooski River, Barton River, Clyde River, Mettawee River, Otter Creek, West River and White River.
VT boating equipment and gear.
Throughout Vermont you can find boat dealers, outdoor centers, sporting good stores, bait and tackle stores, RV centers and discount stores offering a wide variety of boating equipment, accessories and supplies.
Go boating in Vermont
Gather up the family along with some snacks and refreshing beverages and go enjoy the thrill of fresh air in your face and the sun on your back. When boating you can see parts of Vermont accessible only by water. Often you'll see birds and wildlife not normally seen in city areas. Plus, sunrises and sunsets always seem more majestic when you are in the great outdoors.
Boating opportunities in other states.