Rhode Island Boating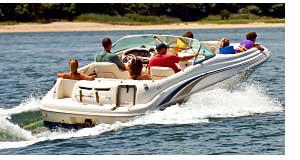 Plenty of fun places to go boating in Rhode Island. Whether it's a family outing or just the guys going fishing or skiing, boating is fun for all. And there is boating in all corners of of the state. Whether you live in the northwest, northeast, southwest or southeast part of the state, chances there are plenty of opportunities to go boating nearby.
Boating in RI
For further information about boating in Rhode Island, contact the Rhode Island Office of Boat Registration & Licensing - Boating Licenses located at 235 Promenade Street, Providence, RI 02908. The phone number is 401 222-2771.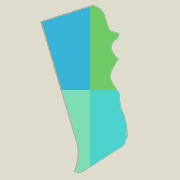 RI Resources
Cranston
Pawtuxet Marine Electronics
69 Fort Ave
Cranston, RI 02905
401 941-6565
Bannana Boat Ltd
1128 Narragansett Blvd
Cranston, RI 02905
401 941-2000
Providence
Caito's Auto & Boat Top Company
2403 Pawtucket Avenue
East Providence, RI 02914
401 434-3202
Banana Boat Limited
1128 Narragansett Boulevard
Providence, RI 02905
401 941-2000
Charlestown
Megrews Boats Inc
5211 Old Post Rd
Charlestown, RI 02813
401 322-1150
Boats Marine Center
4710 Post Road
Charlestown, RI 02813
401 364-7171
Warwick
C L Marine Inc
2501 W Shore Rd
Warwick, RI 02889
401 732-6764
Z F Marine
225 Metro Center Blvd, Ste 1
Warwick, RI 02886
401 463-3005
Boat Marine Consignments
125 Wharf Rd
Warwick, RI 02889
401 739-7283
Apponaug Marine Supply
3775 Post Road
Warwick, RI 02886
401 884-6845
Moose Marinel Inc.
26 Lockhart Avenue
Warwick, RI 02886
401 732-4877
Total Marine of Rhode Island
252 2nd Point Road
Warwick, RI 02889
401 352-0011
This website focuses on all aspects of boating including new and used boats for sale, boat rentals, financing, repairs, accessories, storage and more.
For convenience, resources are listed first by area of the Rhode Island, then by proximity to cities, waterways, parks, campgrounds and other relative attractions in RI. Cities listed in this section include Harrisville, North Scituate, Oakland, Pascoag, Westcott Beach, Cranston, Pawtucket, Providence, Smithfield, Woonsocket, Arcadia, Bradford, Burlingame, Hope Valley, Hopkinton, Bridgetown, Charlestown, Kingston, Warwick and Wightmans Corner.
Resources are also identified nearby campgrounds including Bowdish Lake Camping Area, George Washington Memorial Camping Area, Ginny-B Family Campground, Camp Massasoit, Circle CG Farm Campground, Holiday Acres Camping, Arcadia Management Area, Burlingame State Campground, Charlestown Breachway, Melville Ponds Campground, Middletown Campground and Worden Pond Family Campground.
Rivers & Lakes For Boating in RI
Rhode Island lakes with boating opportunities are listed within quadrants of Rhode Island include Johnson Pond, Pascoag Reservoir, Ponaganset Reservoir, Scituate Reservoir, Wallum Lake, Diamond Hill Reservoir, Georgiaville Pond, Stillwater Reservoir, Woonasquatucket Reservoir, Woonsocket Reservoir, Beach Pond, Chapman Pond, Flat River Reservoir, Tiogue Lake, Watchaug Pond, Belleville Pond, Indian Lake, Point Judith Pond, Stafford Pond and Worden's Pond. Many of these lakes offer multiple boat launching facilities at various locations around the lake.
Rhode Island also affords some boating or canoeing on rivers like Branch River, Ponaganset River, Blackstone River, Pawtuxet River, Pawcatuk River, Wood River, Queen River and Usquepaug River.
RI boating equipment and gear.
Throughout Rhode Island you can find boat dealers, outdoor centers, sporting good stores, bait and tackle stores, RV centers and discount stores offering a wide variety of boating equipment, accessories and supplies.
Go boating in Rhode Island
Gather up the family along with some snacks and refreshing beverages and go enjoy the thrill of fresh air in your face and the sun on your back. When boating you can see parts of Rhode Island accessible only by water. Often you'll see birds and wildlife not normally seen in city areas. Plus, sunrises and sunsets always seem more majestic when you are in the great outdoors.
Boating opportunities in other states.