Rhode Island Fishing Boats
Bass boat and aluminum fishing boat dealers in RI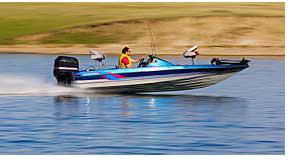 Fishing boat dealers are located throughout Rhode Island with many of the larger dealers nearby major metropolitan areas like Arcadia, Bradford, Burlingame, Hope Valley, Hopkinton, Bridgetown, Charlestown, Kingston, Warwick, Wightmans Corner, Harrisville, North Scituate, Oakland, Pascoag, Westcott Beach, Cranston, Pawtucket, Providence, Smithfield and Woonsocket. Other fishing boat dealers can also be found near lakes and along rivers throughout rural Rhode Island.
New & Used Bass & Fishing Boat Dealers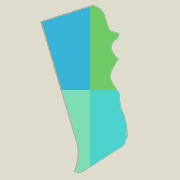 RI Resources
Cranston
Bannana Boat Ltd
1128 Narragansett Blvd
Cranston, RI 02905
401 941-2000
Providence
Andys Outboard Service
2785 Pawtucket Ave
East Providence, RI 02914
401 434-1085
Caito's Auto & Boat Top Company
2403 Pawtucket Avenue
East Providence, RI 02914
401 434-3202
Banana Boat Limited
1128 Narragansett Boulevard
Providence, RI 02905
401 941-2000
Charlestown
Megrews Boats Inc
5211 Old Post Rd
Charlestown, RI 02813
401 322-1150
Boats Marine Center
4710 Post Road
Charlestown, RI 02813
401 364-7171
Warwick
Reading Yacht Sales Inc
1 Masthead Dr
Warwick, RI 02886
800 297-7763
Brewer Yacht Sales
100 Folly Lndg
Warwick, RI 02886
401 884-0544
Power Boat Sales
2057 W Shore Rd
Warwick, RI 02889
401 732-2628
Certified Sales Inc
1 Bay Avenue
Warwick, RI 02889
401 732-6300
Bassett Boat Company Inc
1 Masthead Drive
Warwick, RI 02886
401 886-7899
Bay Boat Sales
3890 Post Road
Warwick, RI 02886
401 884-0322
Most fishing boat dealers offer a variety of new and used boats. Look for a basic jon boat, an aluminum fishing boat, a combination fish and ski boat, a sophisticated bass boat or coastal fishing boats with help from these local dealers.
Fishing boat types for Rhode Island waters
Fishing boats come in a variety of configurations including family fishing boats, pontoon boats, center console boats, bay boats, skiff boats, aluminum fishing boats, bass boats, inflatables, jon boats, canoes, kayaks, car toppers, electric boats and fish-and-ski models. Find yours at a fishing boat dealer near you.
If you like to fish in RI, many of these fishing boat dealers also carry an excellent selection of fishing tackle. You are apt to find a good selection of rods, reels, line, lures, and an assortment of fishing-related boat accessories. Some also offer live bait.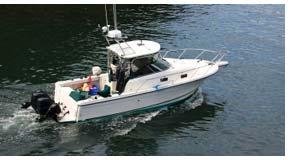 Rhode Island fishing boat and bass boat dealers are often a resource for information on local fishing events. They are likely to have schedules and contact information for fishing tournament organizations, as well as event results. Staff members at these fishing boat stores often have a keen interest in fishing. As a result, they are quite often aware of local fishing conditions at fisheries in the area. Some also participate in fishing tournaments. Before heading out on your next fishing trip, stop by and get valuable information about how the fish are being caught on the water you plan to fish.
Many of these fishing boat dealers also offer fishing licenses for sale. You can also acquire a fishing licence for Rhode Island at many of these dealers or by visiting the Rhode Island fishing licensing website.
Places To Go Fishing In RI
There are many places in Rhode Island to to go fishing. Some of the larger lakes and rivers include Diamond Hill Reservoir, Branch River, Ponaganset River, Georgiaville Pond, Stillwater Reservoir, Blackstone River, Woonasquatucket Reservoir, Woonsocket Reservoir, Johnson Pond, Pawtuxet River, Pawcatuk River, Pascoag Reservoir, Ponaganset Reservoir, Scituate Reservoir, Wallum Lake, Belleville Pond, Indian Lake, Point Judith Pond, Stafford Pond, Worden's Pond, Beach Pond, Chapman Pond, Wood River, Queen River, Flat River Reservoir, Usquepaug River, Tiogue Lake and Watchaug Pond. Most of these rivers and lakes provide excellent fishing opportunities.
Fishing Boat Companies & Manufacturers in Rhode Island
Manufacturers of boats and boating products in Rhode Island include Marine Boatbuilders Company and others. Support these local manufacturers as they help improve the local economy.
Camp in Rhode Island Near Fishing
Fishing and camping go hand in hand. Many of the fishing waters throughout Rhode Island also offer camping opportunities. Here are just a few of the many camping facilities located at or nearby fishing waterways. Bowdish Lake Camping Area, George Washington Memorial Camping Area, Ginny-B Family Campground, Camp Massasoit, Circle CG Farm Campground, Holiday Acres Camping, Arcadia Management Area, Burlingame State Campground, Charlestown Breachway, Melville Ponds Campground, Middletown Campground and Worden Pond Family Campground are options to consider when planning your next fishing and camping excursion.
Fishing boats for sale in all states.