New & Used Fishing Boats For Sale In Florida
Bass boat and aluminum fishing boat dealers in FL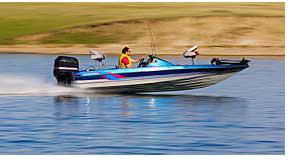 Florida, also known as the Sunshine State, is a paradise for fishing enthusiasts, offering a diverse range of fishing boats to suit various angling preferences. From the Gulf of Mexico to the Atlantic Ocean and countless freshwater lakes in between, Florida boasts an abundance of fishing opportunities for all skill levels.
Some of the major fishing lakes in Florida that attract anglers from far and wide include Lake Okeechobee, the Everglades, and Lake Kissimmee. These vast bodies of water teem with various fish species, providing anglers with ample chances to reel in prized catches.
Fishing boat types in Florida cater to different fishing styles and environments. Aluminum boats are a popular choice for their durability, lightweight design, and maneuverability. They are well-suited for navigating shallow waters and provide anglers with easy access to fishing spots.
Bass boats are specifically designed for bass fishing, one of the most popular fishing activities in Florida. These sleek and nimble vessels are equipped with features like live wells and fish finders, ensuring a successful day on the water for bass anglers.
For those who don't own their boats but still want to indulge in the thrill of fishing, fishing boat rentals are readily available in various Florida cities and waterfront locations. Fishing boat rental options allow visitors and locals to experience the joys of fishing without the commitment of owning a boat, making it a convenient and accessible choice for anglers seeking a memorable fishing adventure in Florida's waters.
Fishing boat dealers are located throughout Florida with many of the larger dealers nearby major metropolitan areas like Miami, Florida Keys, Sarasota, St Petersburg, Tampa, Fort Walton Beach, Marianna, Panama City Beach, Pensacola, Tallahassee, Alachua, Deltona, Gainesville, Jacksonville and Orlando. Other fishing boat dealers can also be found near lakes and along rivers throughout rural Florida.
New & Used Bass & Fishing Boat Dealers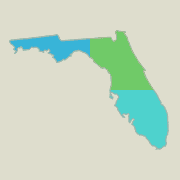 Florida Resources
Fort Walton Beach
Tropical Yacht Sales
328 Elliott Rd Se
Fort Walton Beach, FL 32548
850 243-8733
Emerald Coast Trailer Inc
156 Blake Avenue
Fort Walton Beach, FL 32548
850 796-0500
FT Walton Beach Yacht Sales
240 Eglin Parkway Southeast
Fort Walton Beach, FL 32548
850 243-8885
Tropical Yacht Sales
212 Hollywood Boulevard Southwest
Fort Walton Beach, FL 32548
850 243-8733
Sailfish of NW Florida
22 Miracle Strip Parkway South
Fort Walton Beach, FL 32548
850 243-8002
Travis Boating Center - Sales
1318 Miracle Strip Parkway South
Fort Walton Beach, FL 32548
850 244-1099
Marianna
Panama City Beach
Sunjammers Fishing Kayaks
315 N Highway 79
Panama City Beach, FL 32413
850 235-2281
The Boatlift Barn
2914 Thomas Dr
Panama City Beach, FL 32408
850 234-7667
Pensacola
Flagship Yacht Sales
1000 S Pace Blvd
Pensacola, FL 32502
850 432-5500
Edgewater Yacht Sales
13700 River Rd
Pensacola, FL 32507
850 492-2588
Phillips Marine Sales
7301 W Highway 98
Pensacola, FL 32506
850 455-6336
Flagship Yacht Sales
1901 Cypress Street
Pensacola, FL 32501
850 439-9073
J & M Sales & Engineering
50 South E Street
Pensacola, FL 32501
850 434-6973
Murry Yacht Sales
3502 Barrancas Avenue
Pensacola, FL 32507
850 457-1120
Tallahassee
Sunshine Boats Of Tallahassee Inc
3464 Garber Dr
Tallahassee, FL 32303
850 576-5134
Don's Boats
2504 West Tennessee Street
Tallahassee, FL 32304
850 575-9535
Sunshine Boats of Tallahassee
6401 West Tennessee Street
Tallahassee, FL 32304
850 580-2628
Gainesville
Wholesale Marine
1104 NW 50Th Ave, Ste B
Gainesville, FL 32609
352 372-9333
North Florida Truck Sales
5601 Northwest 13th Street
Gainesville, FL 32653
352 375-3165
Boy's Auto & Boat Upholstery
2808 Northeast 21st Way
Gainesville, FL 32609
352 375-6700
Brian's Boats
5104 Northwest 109th Lane
Gainesville, FL 32653
386 462-3118
Jacksonville
Dick Boger Yacht Sales
2305 Beach Blvd, Ste 106
Jacksonville Beach, FL 32250
904 247-7966
North Florida Yacht Sales
8940 San Jose Blvd
Jacksonville, FL 32257
904 733-7502
Mark Zeigler Yacht Sales
4508 Lakeside Dr
Jacksonville, FL 32210
904 387-6300
Jacksonville Yacht Sales
314603 Beach Blvd
Jacksonville, FL 32099
904 223-3600
Jacksonville Yacht Sales
14603 Beach Blvd, Ste 700
Jacksonville Beach, FL 32250
904 215-1727
Goodbys Creek Marina And Yacht Sales
8940 San Jose Blvd
Jacksonville, FL 32257
904 730-2970
Orlando
Bass Pro Shops Outdoor World
5156 International Dr
Orlando, FL 32819
407 563-5200
Mai Boat Service
6128 Hoffner Ave
Orlando, FL 32822
407 382-8565
B And B Boats Inc
3568 Old Winter Garden Rd
Orlando, FL 32805
407 299-2190
Boatwrench Inc Lake Fairview M
4503 N Orange Blossom Trl
Orlando, FL 32804
407 295-0117
Davids Trailers Inc
4300 West Colonial Drive
Orlando, FL 32808
407 293-2922
Ram-Lin Custom Trailers Inc
2136 4th Street
Orlando, FL 32824
407 851-1144
Miami
Arch Creek Yacht Sales
13255 Biscayne Blvd
North Miami, FL 33181
305 947-6446
Sunshine Yacht Sales Inc
19700 NE 21st Ct
Miami, FL 33179
305 933-5858
Crisco Yacht Sales
250 N Biscayne River Dr
Miami, FL 33169
305 949-3870
Custom Brokerage Yacht Sales
11422 Southwest 87th Terrace
Miami, FL 33173
305 598-9875
Arch Creek Yacht Sales
1940 Northeast 135th Street
North Miami, FL 33181
305 947-6446
Merrill-Stevens Yacht Sales
1270 Northwest 11th Street
Miami, FL 33125
305 547-2650
Sarasota
Jung Charters Yacht Sales
8051 N Tamiami Trl, Ste 56
Sarasota, FL 34243
941 355-1161
Fish Tale Sales & Brokerage
2005 North Tamiami Trail
Sarasota, FL 34234
941 365-8100
Hap's Cycle Sales Inc
2530 17th Street
Sarasota, FL 34234
941 365-3443
World Class Yacht Sales Inc
7222 South Tamiami Trail
Sarasota, FL 34231
941 925-1439
Bayside Marine Sales & Service
7981 North Tamiami Trl
Sarasota, FL 34243
941 351-9023
Tampa
Arts Gheenoe Sales
9608 N Nebraska Ave
Tampa, FL 33612
813 935-4011
Bobs Marine Sales And Service Inc
14038 N Florida Ave
Tampa, FL 33613
813 961-8187
Bayside Marine Sales And Services
5216 W Tyson Ave
Tampa, FL 33611
813 831-5757
Hudson Sales
4139 Causeway Boulevard
Tampa, FL 33619
813 247-4393
Savich & Lee Wholesale
6902 Causeway Boulevard
Tampa, FL 33619
813 620-3006
King Trailer Sales & Service
610 E Waters Ave
Tampa, FL 33604
813 932-6091
Most fishing boat dealers offer a variety of new and used boats. Look for a basic jon boat, an aluminum fishing boat, a combination fish and ski boat, a sophisticated bass boat or coastal fishing boats with help from these local dealers.
If you like to fish in FL, many of these fishing boat dealers also carry an excellent selection of fishing tackle. You are apt to find a good selection of rods, reels, line, lures, and an assortment of fishing-related boat accessories. Some also offer live bait.
Fishing boat types for Florida waters
Fishing boats come in a variety of configurations including family fishing boats, pontoon boats, center console boats, bay boats, skiff boats, aluminum fishing boats, bass boats, inflatables, jon boats, canoes, kayaks, car toppers, electric boats and fish-and-ski models. Find yours at a fishing boat dealer near you.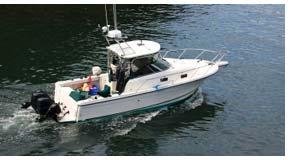 Florida fishing boat and bass boat dealers are often a resource for information on local fishing events. They are likely to have schedules and contact information for fishing tournament organizations, as well as event results. Staff members at these fishing boat stores often have a keen interest in fishing. As a result, they are quite often aware of local fishing conditions at fisheries in the area. Some also participate in fishing tournaments. Before heading out on your next fishing trip, stop by and get valuable information about how the fish are being caught on the water you plan to fish.
Many of these fishing boat dealers also offer fishing licenses for sale. You can also acquire a fishing licence for Florida at many of these dealers or by visiting the Florida fishing licensing website.
Fishing boats in Florida
Places To Go Fishing In FL
There are many places in Florida to to go fishing. Some of the larger lakes and rivers include Crescent Lake, Chipola River, Ochlockonee River, Lake Apopka, Lake George, Santa Fe River, Lake Griffin, Lake Harris, Dead Lakes, St Johns River, Deer Point Lake, Juniper Lake, Lake Seminole, Lake Talquin, Lake Hatchineha, Lake Istokpoga, Lake Kissimmee, Lake Okeechobee, Lake Tohopekaliga, Kissimmee River and Peace River. Most of these rivers and lakes provide excellent fishing opportunities.
Fishing Boat Companies & Manufacturers in Florida
Manufacturers of boats and boating products in Florida include Velocity Powerboats and others. Support these local manufacturers as they help improve the local economy.
Camp in Florida Near Fishing
Fishing and camping go hand in hand. Many of the fishing waters throughout Florida also offer camping opportunities. Here are just a few of the many camping facilities located at or nearby fishing waterways. Big Lagoon State Park, Deer Lake State Park, Ochlockonee River State Park, Amelia Island State Park, Big Shoals State Park, Rainbow Springs State Park, Jonathan Dickinson State Park, St. Lucie Inlet Preserve State Park and Stump Pass Beach State Park are options to consider when planning your next fishing and camping excursion.
Fishing boats for sale in all states.