Choose The Ideal Fishing Boat For Local Lakes In New Mexico
Bass boat and aluminum fishing boat dealers in NM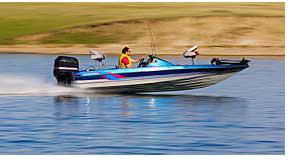 Fishing boat dealers are located throughout New Mexico with many of the larger dealers nearby major metropolitan areas like Deming, Las Cruces, Magdalena, Silver City, Truth Or Consequences, Alamogordo, Artesia, Carlsbad, Carrizozo, Roswell, Albuquerque, Farmington, Gallup, Grants, Los Lunas, Cimarron, Espanola, Las Vegas, Los Alamos and Santa Fe. Other fishing boat dealers can also be found near lakes and along rivers throughout rural New Mexico.
New & Used Bass & Fishing Boat Dealers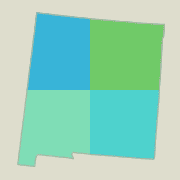 NM Resources
Albuquerque
Western Boat Store
6650 2nd St Nw
Albuquerque, NM 87107
505 345-6920
The Baja Boat Co Mercruiser
214 California St Ne
Albuquerque, NM 87108
505 255-5479
Albuquerque Boat Works
5026 Broadway Blvd Se
Albuquerque, NM 87105
505 343-0899
Jackssons Trailers
9609 Central Avenue Northeast
Albuquerque, NM 87123
505 291-8489
Sportaboats
Post Office Box 30802
Albuquerque, NM 87190
505 341-2690
Farmington
Dm Boat Repair
917 Brown Ave
Farmington, NM 87401
505 326-5079
Dads Boat Parts
210 E Pinon St
Farmington, NM 87401
505 326-1870
Truth Or Consequences
Midway Rv & Boat Storage
1800 E 3rd Ave
Truth Or Consequences, NM 87901
575 894-2078
Riverside Boat Storage
1204 N Riverside Dr
Truth Or Consequences, NM 87901
575 894-0853
Most fishing boat dealers offer a variety of new and used boats. Look for a basic jon boat, an aluminum fishing boat, a combination fish and ski boat, a sophisticated bass boat or coastal fishing boats with help from these local dealers.
Fishing boat types for New Mexico waters
Fishing boats come in a variety of configurations including family fishing boats, pontoon boats, center console boats, bay boats, skiff boats, aluminum fishing boats, bass boats, inflatables, jon boats, canoes, kayaks, car toppers, electric boats and fish-and-ski models. Find yours at a fishing boat dealer near you.
If you like to fish in NM, many of these fishing boat dealers also carry an excellent selection of fishing tackle. You are apt to find a good selection of rods, reels, line, lures, and an assortment of fishing-related boat accessories. Some also offer live bait.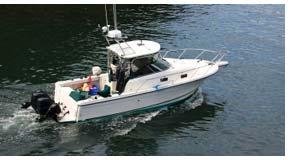 New Mexico fishing boat and bass boat dealers are often a resource for information on local fishing events. They are likely to have schedules and contact information for fishing tournament organizations, as well as event results. Staff members at these fishing boat stores often have a keen interest in fishing. As a result, they are quite often aware of local fishing conditions at fisheries in the area. Some also participate in fishing tournaments. Before heading out on your next fishing trip, stop by and get valuable information about how the fish are being caught on the water you plan to fish.
Fishing boats in New Mexico
Many of these fishing boat dealers also offer fishing licenses for sale. You can also acquire a fishing licence for New Mexico at many of these dealers or by visiting the New Mexico fishing licensing website.
Places To Go Fishing In NM
There are many places in New Mexico to to go fishing. Some of the larger lakes and rivers include El Vado Lake, Rio San Jose, San Juan River, Heron Lake, Santa Rosa Lake, Corrizo Creek, Sumner Lake, Ute Lake, Abiquiu Reservoir, Ute Creek, Gila River, Bluewater Lake, Cutter Reservoir, Morgan Lake, Navajo Lake, Brantley Lake, Conchas Lake, Eagle Nest Lake, Lake McMillan, Red Bluff Reservoir, Acomita Lake , Caballo Lake, Rio Grande, Pecos River, Elephant Butte Reservoir, Rio Penasco, Paguate Reservoir and Togeye Lake. Most of these rivers and lakes provide excellent fishing opportunities.
Fishing Boat Companies & Manufacturers in New Mexico
Manufacturers of boats and boating products in New Mexico include Quality Fiberglass and others. Support these local manufacturers as they help improve the local economy.
Camp in New Mexico Near Fishing
Fishing and camping go hand in hand. Many of the fishing waters throughout New Mexico also offer camping opportunities. Here are just a few of the many camping facilities located at or nearby fishing waterways. Bluewater Lake State Park, El Vado Lake State Park, Navajo Lake State Park, Clayton Lake State Park , Morphy Lake State Park, Storrie Lake State Park, Caballo Lake State Park, Elephant Butte Lake State Park, Leasburg Dam State Park, Bottomless Lakes State Park, Brantley Lake State Park and Sumner Lake State Park are options to consider when planning your next fishing and camping excursion.
Fishing boats for sale in all states.