Choose The Ideal Fishing Boat For Local Lakes In Mississippi
Bass boat and aluminum fishing boat dealers in MS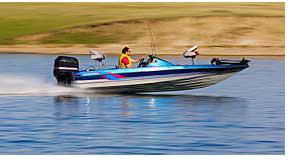 In Mississippi, fishing is a cherished pastime, and fishing boats play a crucial role in facilitating memorable angling experiences. There are various fishing boat types available in the state, catering to the diverse fishing preferences and water conditions found in Mississippi's rivers, lakes, and coastal areas.
One popular fishing boat type in Mississippi is the bay boat. These versatile boats are designed to navigate both shallow waters and deeper offshore areas, making them perfect for anglers who enjoy a wide range of fishing environments. Bay boats offer ample deck space and fishing amenities, allowing anglers to target a variety of fish species found in Mississippi's coastal waters.
Another prevalent fishing boat type in Mississippi is the aluminum fishing boat. These lightweight and durable boats are well-suited for freshwater fishing in the state's lakes and rivers. Aluminum fishing boats are often favored by anglers for their ease of maneuverability and accessibility to various fishing spots.
For anglers looking to explore Mississippi's vast and picturesque reservoirs, bass boats are a popular choice. These sleek and high-performance boats are designed specifically for freshwater fishing and are well-equipped with fishing features, such as fish finders, rod holders, and storage compartments for tackle and gear.
For those who don't own a fishing boat but wish to partake in the joy of angling, fishing boat rental services in Mississippi offer a practical solution. Whether it's a solo fishing trip or a family outing, fishing boat rentals allow anglers to explore the abundant fishing opportunities across the state without the commitment of boat ownership. With a variety of fishing boat types available for rent, Mississippi provides anglers with the means to create unforgettable fishing memories on its beautiful waters.
Fishing boat dealers are located throughout Mississippi with many of the larger dealers nearby major metropolitan areas like Brookhaven, Canton, Jackson, Natchez, Yazoo City, Biloxi, Gulfport, Hattiesburg, Laurel, Meridian, Batesville, Clarksdale, Greenwood, Grenada, Oxford, Columbus, Corinth, New Albany, Tupelo and West Point. Other fishing boat dealers can also be found near lakes and along rivers throughout rural Mississippi.
New & Used Bass & Fishing Boat Dealers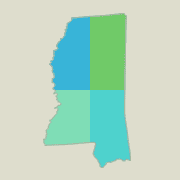 MS Resources
Greenwood
Honda Sales Of Greenwood
2001 Mabyline St
Greenwood, MS 38930
662 453-5646
Columbus
The Boat Gallery Inc
3500 Bluecutt Rd
Columbus, MS 39705
662 327-4631
Ross Ben Business Machines & Boatyard
210 14th Street North
Columbus, MS 39701
662 328-1886
Jackson
Eds Marine Sales Service
3573 I 55 S
Jackson, MS 39212
601 373-0832
Rj's Outboard Service
1208 Old Fannin Road
Jackson, MS 39201
601 919-0919
Ed's Marine Sales & Service
1924 Wilton Street
Jackson, MS 39204
601 373-0832
Prop Shop & Boat Repair
143 Fannin Road
Jackson, MS 39232
601 939-0035
Biloxi
Bay Marine Boatworks Inc
151 5th St
Biloxi, MS 39530
228 432-2992
Rebel Boatworks Shipyard
161 5th St
Biloxi, MS 39530
228 432-0117
Destiny Plantation Yacht Club
747 Destiny Plantation B
Biloxi, MS 39532
228 396-4307
Covacevich Yacht & Sail
336 Bayview Avenue
Biloxi, MS 39530
228 436-6401
Gulfport
Premier Coast Yacht Sales
17260 Canal I 10 Service R
Gulfport, MS 39503
228 539-5036
Premier Coast Yacht Sales
3300 25th Avenue
Gulfport, MS 39501
228 822-2776
Kremer Marine Inc - Boat Sales
1408 Cowan Road
Gulfport, MS 39507
228 896-6734
Meridian
Belks Boat Repair
1939 Highway 11 And 80
Meridian, MS 39301
601 483-3443
Most fishing boat dealers offer a variety of new and used boats. Look for a basic jon boat, an aluminum fishing boat, a combination fish and ski boat, a sophisticated bass boat or coastal fishing boats with help from these local dealers.
If you like to fish in MS, many of these fishing boat dealers also carry an excellent selection of fishing tackle. You are apt to find a good selection of rods, reels, line, lures, and an assortment of fishing-related boat accessories. Some also offer live bait.
Fishing boat types for Mississippi waters
Fishing boats come in a variety of configurations including family fishing boats, pontoon boats, center console boats, bay boats, skiff boats, aluminum fishing boats, bass boats, inflatables, jon boats, canoes, kayaks, car toppers, electric boats and fish-and-ski models. Find yours at a fishing boat dealer near you.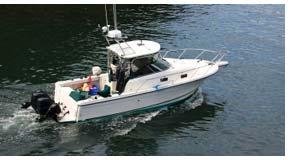 Mississippi fishing boat and bass boat dealers are often a resource for information on local fishing events. They are likely to have schedules and contact information for fishing tournament organizations, as well as event results. Staff members at these fishing boat stores often have a keen interest in fishing. As a result, they are quite often aware of local fishing conditions at fisheries in the area. Some also participate in fishing tournaments. Before heading out on your next fishing trip, stop by and get valuable information about how the fish are being caught on the water you plan to fish.
Fishing boats in Mississippi
Many of these fishing boat dealers also offer fishing licenses for sale. You can also acquire a fishing licence for Mississippi at many of these dealers or by visiting the Mississippi fishing licensing website.
Places To Go Fishing In MS
There are many places in Mississippi to to go fishing. Some of the larger lakes and rivers include Bay Springs Lake, Big Sunflower River, Coldwater River, Bluff Lake, Columbus Lake, Noxubee River, Jamie Whitten Lock & Dam, Loakfoma Lake, Arkabutla Lake, Yalobusha River, Big Black River, Enid Lake, Grenada Lake, Moon Lake, Sardis Lake, Dalewood Shore Lake, Lake Bogue Homo, Long Creek Reservoir, Okatibbee Lake, Turkey Fork Reservoir, Eagle Lake, Foster Lake, Pearl River, Leaf River, Lake Caroline, Wolf River, Lake Mary and Ross R Barnett Reservoir. Most of these rivers and lakes provide excellent fishing opportunities.
Fishing Boat Companies & Manufacturers in Mississippi
Manufacturers of boats and boating products in Mississippi include Summit Boats and others. Support these local manufacturers as they help improve the local economy.
Camp in Mississippi Near Fishing
Fishing and camping go hand in hand. Many of the fishing waters throughout Mississippi also offer camping opportunities. Here are just a few of the many camping facilities located at or nearby fishing waterways. George P Kossar State Park, John W Kyle State Park, Wall Doxey State Park, J P Coleman State Park, Tishomingo State Park, Tombigbee State Park, Clark Creek Natural Area, Lake Lincoln State Park, Natchez State Park, Buchaneer State Park, Clarkco State Park and Shepard State Park are options to consider when planning your next fishing and camping excursion.
Fishing boats for sale in all states.