Mississippi Boat Repair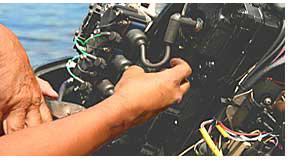 Select the ideal boat repair service to care for your dream boat. Many qualified boat repair specialists are located throughout Mississippi. We list MS boat repair centers by their proximity to major cities including Clarksdale, Grenada, Columbus, New Albany, West Point, Canton, Natchez, Biloxi, Hattiesburg, Meridian, Batesville, Greenwood, Oxford, Corinth, Tupelo, Brookhaven, Jackson, Yazoo City, Gulfport and Laurel.
Marinas in Mississippi
Marinas often provide boat repair services as well as boat storage and boat launching. These services often vary with the season so it is important to contact marinas directly to define the level of boat repair services offered. Some of the major marinas in Mississippi include Grenada Landing Marina, Lake Lowndes Marina, Bay Springs Marina, Cove's Nest Marina, Eastport Marina, Lake Caroline Marina, Bay Marina and Mary Walker Marina.
Boat service, maintenance and repair in MS.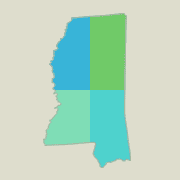 MS Resources
Columbus
The Boat Gallery Inc
3500 Bluecutt Rd
Columbus, MS 39705
662 327-4631
Thompson Seatcover & Upholstery
1017 Waterworks Road
Columbus, MS 39701
662 327-6056
Ross Ben Business Machines & Boatyard
210 14th Street North
Columbus, MS 39701
662 328-1886
Jackson
Eds Marine Sales Service
3573 I 55 S
Jackson, MS 39212
601 373-0832
Rj's Outboard Service
1208 Old Fannin Road
Jackson, MS 39201
601 919-0919
Ed's Marine Sales & Service
1924 Wilton Street
Jackson, MS 39204
601 373-0832
Prop Shop & Boat Repair
143 Fannin Road
Jackson, MS 39232
601 939-0035
Biloxi
Bay Marine Boatworks Inc
151 5th St
Biloxi, MS 39530
228 432-2992
Rebel Boatworks Shipyard
161 5th St
Biloxi, MS 39530
228 432-0117
Gulfport
H W Marine Repair Inc
2809 34th Ave, Ste J
Gulfport, MS 39501
228 822-9667
Tubbs Marine Repair
15050 Moran Rd
Gulfport, MS 39503
228 831-1244
Kremer Marine Inc - Service & Supplies
1408 Cowan Road
Gulfport, MS 39507
228 896-3713
Jan's Upholstery and Marine Service
1320 27th Avenue
Gulfport, MS 39501
228 863-1417
Tubbs Marine & Repair
17282 Highway 53
Gulfport, MS 39503
228 831-1244
Meridian
Quality Trim And Upholstery
3313 State Blvd
Meridian, MS 39307
601 483-0077
Belks Boat Repair
1939 Highway 11 And 80
Meridian, MS 39301
601 483-3443
Huffmaster Brothers Upholstery
1601 4th Street
Meridian, MS 39301
601 483-5005
While some repair centers specialize in specific types of boats or motors, most can offer basic services on virtually all types of boats. If you have complex repair or diagnostic requirements, you may need to locate a dealer offering those specific services. Some of these centers specialize only in the brand of boats and motors they offer for sale, while other facilities may offer maintenance and service to a wide variety of popular boat and motor brands. Repair to hulls, trailers and boat interiors are often offered by service providers which are not brand specific.
Cities are listed in the boat dealer and fishing boat dealer listings, by region of the state for your convenience.
Boat repair services in Mississippi are performed by a wide range of specialists. Hull and structure repairs are handled by experts in fiberglass, aluminum and other boat materials.
Boat motor repair, service and maintenance is provided by trained mechanical technicians, many of whom are certified by boat motor manufacturers. Some specialize in inboard motors and outdrives while others specialize in outboard motors. Others offer repair services for both.
Service and repair for all types of boats.
Mississippi boat repair services are offered for sailboats, pleasure boats, family boats, yachts, pontoon boats, fishing boats, bass boats, speedboats, inflatables, jon boats, cruisers, cuddy cabin boats, canoes, car toppers, ski & wake board boats, deck boats, aluminum boats, electric boats, jet skis, personal watercraft and fish-and-ski combos. Contact local repair centers regarding specific repair services you may require.
Boat repair in other states.