Arkansas Boat Repair
Boat service, maintenance and repair in AR.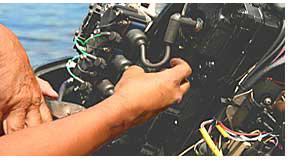 Select the ideal boat repair service to care for your dream boat. Many qualified boat repair specialists are located throughout Arkansas. We list AR boat repair centers by their proximity to major cities including Cotter, Harrison, Jonesboro, Mountain View, Walnut Ridge, Athens, Little Rock, Eudora, Redfield, Tichnor, Alma, Fayetteville, Mountain Home, Marion, Tumbling Shoals, Arkadelphia, Hot Springs, Texarkana, Pine Bluff and St Charles.
Marinas in Arkansas
Marinas often provide boat repair services as well as boat storage and boat launching. These services often vary with the season so it is important to contact marinas directly to define the level of boat repair services offered. Some of the major marinas in Arkansas include 101 Boat Dock Marina, Bull Shoals Lake Boat Dock, Eden Isle Marina on Greers Ferry Lake, Quarry Marina, De Gray Lake Resort State Park Marina, Navy Landing Marina, Jolly Roger's Marina and Lake Chicot State Park Marina.
AR boat repair map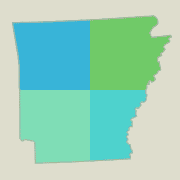 Arkansas Resources
Alma
Whits Boat Sales Storage
4615 N Highway 71
Alma, AR 72921
479 632-0102
Harrison
Boat World Inc
824 North Main Street
Harrison, AR 72601
870 741-9500
Mountain Home
J S Boats
4176 Highway 5 S
Mountain Home, AR 72653
870 491-5545
Tracy Area Boat & Motor Sales
6198 Highway 5 S
Mountain Home, AR 72653
870 491-5422
Crafton Trolling Motor Repair
124 Cranfield Road
Mountain Home, AR 72653
870 492-6633
Ozark Boat Docks Inc
4285 Highway 62 East
Mountain Home, AR 72653
870 492-5911
Cranfield Boat Dock Inc
2028 Cranfield Road
Mountain Home, AR 72653
870 492-5191
Hot Springs
Kens Marine Sales Service
7603 Park Ave
Hot Springs National Park, AR 71901
501 623-2628
Salty Dog Boat Jet Ski Rental
4931 Central Ave
Hot Springs, AR 71913
501 525-6400
Xpress Boats Inc
199 Extrusion Pl
Hot Springs National Park, AR 71901
501 262-5300
Power Boats Inc
4903 Central Ave
Hot Springs National Park, AR 71913
501 525-1166
K & K Marine Service
1672 Airport Road
Hot Springs National, AR 71913
501 767-9128
Williamson Boat Docks Inc
3531 Central Avenue
Hot Springs National, AR 71913
501 623-7698
Little Rock
River Valley Marine Sales Service
6601 River Valley Marina Rd
Little Rock, AR 72223
501 868-5869
Classxboats WMI
5211 Taraha Industrial Dr
North Little Rock, AR 72117
501 945-9800
Red Ingram Boat Repair Inc
3112 Gribble St
North Little Rock, AR 72114
501 945-7977
Payne's Buddy Marine Service
3 Yacht Club Road
Little Rock, AR 72223
501 868-5866
Texarkana
Jones Trolling Motor Services
3501 Washington St
Texarkana, AR 71854
870 773-3474
Flanagan Mike Auto Upholstery & Top Shop
3109 East 9th Street
Texarkana, AR 71854
870 772-8695
Fairview Boat Sales
1602 Garland Avenue
Texarkana, AR 71854
870 772-4183
Pine Bluff
Bluff City Boats Inc
1721 S Blake St
Pine Bluff, AR 71603
870 536-3902
Nickolson's Upholstery
1501 South Ohio Street
Pine Bluff, AR 71601
870 535-7714
While some repair centers specialize in specific types of boats or motors, most can offer basic services on virtually all types of boats. If you have complex repair or diagnostic requirements, you may need to locate a dealer offering those specific services. Some of these centers specialize only in the brand of boats and motors they offer for sale, while other facilities may offer maintenance and service to a wide variety of popular boat and motor brands. Repair to hulls, trailers and boat interiors are often offered by service providers which are not brand specific.
Cities are listed in the boat dealer and fishing boat dealer listings, by region of the state for your convenience.
Boat repair services in Arkansas are performed by a wide range of specialists. Hull and structure repairs are handled by experts in fiberglass, aluminum and other boat materials.
Boat motor repair, service and maintenance is provided by trained mechanical technicians, many of whom are certified by boat motor manufacturers. Some specialize in inboard motors and outdrives while others specialize in outboard motors. Others offer repair services for both.
Repair for all types of boats.
Arkansas boat repair services are offered for sailboats, pleasure boats, family boats, yachts, pontoon boats, fishing boats, bass boats, speedboats, inflatables, jon boats, cruisers, cuddy cabin boats, canoes, car toppers, ski & wake board boats, deck boats, aluminum boats, electric boats, jet skis, personal watercraft and fish-and-ski combos. Contact local repair centers regarding specific repair services you may require.
Boat repair in other states.