Maryland Boat Repair
Boat service, maintenance and repair in MD.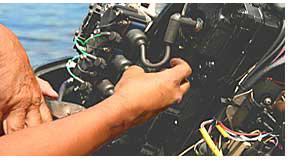 Select the ideal boat repair service to care for your dream boat. Many qualified boat repair specialists are located throughout Maryland. We list MD boat repair centers by their proximity to major cities including Columbia, Frederick, Baltimore, Dundalk, Towson, Fort Washington, La Plata, Annapolis, Easton, Salisbury, Bowie, Ellicott City, Gaithersburg, Bel Air South, Glen Burnie, Clinton, Hillcrest Heights, Waldorf, Cambridge and Ocean City.
Marinas in Maryland
Marinas often provide boat repair services as well as boat storage and boat launching. These services often vary with the season so it is important to contact marinas directly to define the level of boat repair services offered. Some of the major marinas in Maryland include Deep Creek Marina, Ft. Washington Marina, Anchorage Marina, Fairview Marina, Blackstone Marina, Goose Bay Marina & Campground, Cedar Cove Marina and Gateway Marina.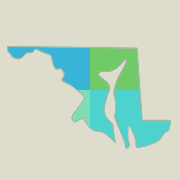 Maryland Resources
Frederick
A B Seas Marine Services Inc
8099 Hillmark Ct, Ste C
Frederick, MD 21704
301 663-1994
Baltimore
Paul's Repairs
11718 Eastern Avenue
Baltimore, MD 21220
410 335-1794
Multimarine Services Inc
1111 Frankfurst Ave
Baltimore, MD 21226
410 355-7012
Boating Center of Baltimore
2015 Turkey Point Road
Baltimore, MD 21221
410 687-2000
Glen Burnie
Daves Boat Trailer Sales
434 Crain Hwy N
Glen Burnie, MD 21061
410 761-6460
Boatland Marine Discount Centers
7328 Ritchie Hwy
Glen Burnie, MD 21061
410 768-3500
Boat America
6635 Ritchie Hwy
Glen Burnie, MD 21061
410 761-5901
Jenkins Boat Sales
7328 Ritchie Hwy
Glen Burnie, MD 21061
410 768-3500
Fort Washington
Fiber Glass Fabricators
13600 King Charles Ter
Fort Washington, MD 20744
301 292-1721
Waldorf
Quality Auto Services
2245 Crain Hwy
Waldorf, MD 20601
240 222-3007
D And S Marine Service
2802 Old Washington Rd
Waldorf, MD 20601
301 374-6678
Annapolis
Annapolis Diving Services
112 Spring Valley Dr
Annapolis, MD 21403
410 263-8717
Steves Yacht Repairs Inc
326 First St, Ste 18
Annapolis, MD 21403
410 269-7893
Hinckley Yacht Services
1656 Homewood Landing Rd
Annapolis, MD 21409
410 349-2183
Peter Kennedy Yacht Services
7416 Edgewood Rd, Ste 6
Annapolis, MD 21403
410 263-1247
Annapolis Boat Service Inc
7310 Edgewood Rd
Annapolis, MD 21403
410 280-2935
Outfitters of Annapolis-Usa Services Inc
1818 Margaret Avenue
Annapolis, MD 21401
410 626-1122
Cambridge
Elzey Custom Boats Inc
10 Washington St
Cambridge, MD 21613
410 901-9799
R And D Boat Supply Inc
22 Washington St
Cambridge, MD 21613
410 228-0674
Easton
Quimbys Fred Marine Sales And Services
9295 Ocean Gtwy
Easton, MD 21601
410 822-8107
JanMar-Comfort Air Service
29310 Erickson Dr
Easton, MD 21601
410 820-7219
Bill's Outboard Service
29369 East Kennedy Street
Easton, MD 21601
410 822-3430
Chesapeake Boatworks
8727 Brooks Drive
Easton, MD 21601
410 770-3044
Ocean City
Oceana Boatworks
12703 Sunset Ave, Ste 9
Ocean City, MD 21842
410 213-7539
Moore Boat
117 49th St
Ocean City, MD 21842
410 524-3456
Hastings Boat Repair Inc
12737 Sunset Ave
Ocean City, MD 21842
410 213-2628
Boat Doctor Marine Inc
11850 Ocean Gtwy
Ocean City, MD 21842
410 213-1391
Ocean City Boatel & Service Center
12924 Kelly Bridge Road
Ocean City, MD 21842
410 213-2505
Salisbury
Hills Marine Services
602 Naylor Mill Rd
Salisbury, MD 21801
410 860-8363
MD boat repair map
While some repair centers specialize in specific types of boats or motors, most can offer basic services on virtually all types of boats. If you have complex repair or diagnostic requirements, you may need to locate a dealer offering those specific services. Some of these centers specialize only in the brand of boats and motors they offer for sale, while other facilities may offer maintenance and service to a wide variety of popular boat and motor brands. Repair to hulls, trailers and boat interiors are often offered by service providers which are not brand specific.
Cities are listed in the boat dealer and fishing boat dealer listings, by region of the state for your convenience.
Boat repair services in Maryland are performed by a wide range of specialists. Hull and structure repairs are handled by experts in fiberglass, aluminum and other boat materials.
Boat motor repair, service and maintenance is provided by trained mechanical technicians, many of whom are certified by boat motor manufacturers. Some specialize in inboard motors and outdrives while others specialize in outboard motors. Others offer repair services for both.
Service and repair for all types of boats.
Maryland boat repair services are offered for sailboats, pleasure boats, family boats, yachts, pontoon boats, fishing boats, bass boats, speedboats, inflatables, jon boats, cruisers, cuddy cabin boats, canoes, car toppers, ski & wake board boats, deck boats, aluminum boats, electric boats, jet skis, personal watercraft and fish-and-ski combos. Contact local repair centers regarding specific repair services you may require.
Boat repair in other states.