New Mexico Boat Repair
Boat service, maintenance and repair in NM.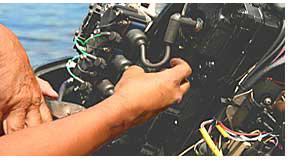 Select the ideal boat repair service to care for your dream boat. Many qualified boat repair specialists are located throughout New Mexico. We list NM boat repair centers by their proximity to major cities including Farmington, Grants, Cimarron, Las Vegas, Santa Fe, Las Cruces, Silver City, Alamogordo, Carlsbad, Roswell, Albuquerque, Gallup, Los Lunas, Espanola, Los Alamos, Deming, Magdalena, Truth Or Consequences, Artesia and Carrizozo.
Marinas in New Mexico
Marinas often provide boat repair services as well as boat storage and boat launching. These services often vary with the season so it is important to contact marinas directly to define the level of boat repair services offered. Some of the major marinas in New Mexico include Benson Marina, Navajo Lake Marina, Cochiti Lake Marina, Heron Lake Marina , Dam Site Marina, Marina Del Sur, Conchas Lake State Park Marina and Eagle Nest Marina.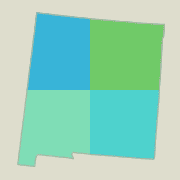 NM Resources
Albuquerque
Western Boat Store
6650 2nd St Nw
Albuquerque, NM 87107
505 345-6920
The Baja Boat Co Mercruiser
214 California St Ne
Albuquerque, NM 87108
505 255-5479
Albuquerque Boat Works
5026 Broadway Blvd Se
Albuquerque, NM 87105
505 343-0899
Cibola Upholstery
10620 Calle De Elena Northwest
Albuquerque, NM 87101
505 897-0982
Sportaboats
Post Office Box 30802
Albuquerque, NM 87190
505 341-2690
Farmington
Dm Boat Repair
917 Brown Ave
Farmington, NM 87401
505 326-5079
Dads Boat Parts
210 E Pinon St
Farmington, NM 87401
505 326-1870
Santa Fe
Steve's Motorcycle Repair
1116 Calle La Resolana
Santa Fe, NM 87507
505 473-3033
Truth Or Consequences
Midway Rv & Boat Storage
1800 E 3rd Ave
Truth Or Consequences, NM 87901
575 894-2078
Riverside Boat Storage
1204 N Riverside Dr
Truth Or Consequences, NM 87901
575 894-0853
Alamogordo
S S Upholstery
2737 N Florida Ave
Alamogordo, NM 88310
575 434-3790
Moots Custom Upholstery
2737 North Florida Avenue
Alamogordo, NM 88310
505 434-3790
Roswell
Deluxe Trim & Upholstery
812 South Main Street
Roswell, NM 88203
505 623-6301
NM boat repair map
While some repair centers specialize in specific types of boats or motors, most can offer basic services on virtually all types of boats. If you have complex repair or diagnostic requirements, you may need to locate a dealer offering those specific services. Some of these centers specialize only in the brand of boats and motors they offer for sale, while other facilities may offer maintenance and service to a wide variety of popular boat and motor brands. Repair to hulls, trailers and boat interiors are often offered by service providers which are not brand specific.
Cities are listed in the boat dealer and fishing boat dealer listings, by region of the state for your convenience.
Boat repair services in New Mexico are performed by a wide range of specialists. Hull and structure repairs are handled by experts in fiberglass, aluminum and other boat materials.
NM Boat Repair
Boat motor repair, service and maintenance is provided by trained mechanical technicians, many of whom are certified by boat motor manufacturers. Some specialize in inboard motors and outdrives while others specialize in outboard motors. Others offer repair services for both.
Repair services for all types of boats.
New Mexico boat repair services are offered for sailboats, pleasure boats, family boats, yachts, pontoon boats, fishing boats, bass boats, speedboats, inflatables, jon boats, cruisers, cuddy cabin boats, canoes, car toppers, ski & wake board boats, deck boats, aluminum boats, electric boats, jet skis, personal watercraft and fish-and-ski combos. Contact local repair centers regarding specific repair services you may require.
Boat repair in other states.