Connecticut Boat Repair
Boat service, maintenance and repair in CT.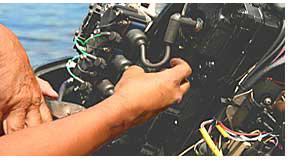 Select the ideal boat repair service to care for your dream boat. Many qualified boat repair specialists are located throughout Connecticut. We list CT boat repair centers by their proximity to major cities including Cornwall Bridge, Litchfield, Ashford, Lebanon, Thompson, New Haven, Waterbury, East Hampton, Middletown, Norwich, Barkhamsted, Hartford, New Preston, Eastford, Manchester, Danbury, New Milford, Woodbridge, Griswold and Mystic.
Marinas in Connecticut
Marinas often provide boat repair services as well as boat storage and boat launching. These services often vary with the season so it is important to contact marinas directly to define the level of boat repair services offered. Some of the major marinas in Connecticut include Beverly's Marina on Bantam Lake, Highland Marina Resort, Shenipsit Lake Boat Srorage Slips, Candlewood East Marina, West Cove Marina, Mystic River Marina and Pachaug Marina & Campground.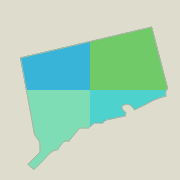 CT Resources
Hartford
A & S Boats
John Fitch Boulevard
Hartford, CT 06101
860 528-8682
Manchester
J G Upholstery
825 Main Street
Manchester, CT 06040
860 645-1060
Danbury
Federal Auto Seat Covers Tops & Upholstery
96 Federal Road
Danbury, CT 06810
203 744-5700
Classic Upholstery
9 Great Pasture Rd
Danbury, CT 06810
203 778-4399
Ski Boats Limited
96 Federal Road # A
Danbury, CT 06810
203 743-9975
New Haven
Viking Marine Services
115 Cove St
New Haven, CT 06512
203 469-3900
Moore Marine Services
73 S Water St
New Haven, CT 06519
203 498-1717
Connecticut Marine Service Inc
30 Waterfront Street
New Haven, CT 06512
203 468-9100
New Milford
Max Boat
507 Danbury Rd
New Milford, CT 06776
860 350-2515
Boatmax Brokerage
507 Danbury Road
New Milford, CT 06776
860 350-2515
Waterbury
Heavens Best Carpet & Upholstery Cleaning
300 Hill St
Waterbury, CT 06704
203 756-9423
Upholstery by Ron-Fredricks
460 West Main Street
Waterbury, CT 06702
203 574-0399
Don's Marine Service
88 Mulloy Road
Waterbury, CT 06705
203 754-7128
Mystic
Bayside Diesel Service Inc
35 Water St
Mystic, CT 06355
860 536-2038
Niantic Bay Mobiile Marine Repair
18 Stafford St
Mystic, CT 06355
860 536-2628
Shaffers Boat Livery
106 Masons Island Rd
Mystic, CT 06355
860 536-8713
Boathouse
8 Coogan Blvd
Mystic, CT 06355
860 572-1180
Atlantic Detroit Diesel-Marine Services Division
Pearl Street
Mystic, CT 06355
860 536-6726
Cities are listed in the boat dealer and fishing boat dealer listings, by region of the state for your convenience.
CT boat repair map
While some repair centers specialize in specific types of boats or motors, most can offer basic services on virtually all types of boats. If you have complex repair or diagnostic requirements, you may need to locate a dealer offering those specific services. Some of these centers specialize only in the brand of boats and motors they offer for sale, while other facilities may offer maintenance and service to a wide variety of popular boat and motor brands. Repair to hulls, trailers and boat interiors are often offered by service providers which are not brand specific.
There are mobile boat repair services which travel to the location of your boat and provide service on the spot. Whatever service you select for repair to your boat, it is highly recommended that you select a qualified boat repair specialist.
Boat repair services in Connecticut are performed by a wide range of specialists. Hull and structure repairs are handled by experts in fiberglass, aluminum and other boat materials.
CT Boat Repair
Boat motor repair, service and maintenance is provided by trained mechanical technicians, many of whom are certified by boat motor manufacturers. Some specialize in inboard motors and outdrives while others specialize in outboard motors. Others offer repair services for both.
Repair for all types of boats.
Connecticut boat repair services are offered for sailboats, pleasure boats, family boats, yachts, pontoon boats, fishing boats, bass boats, speedboats, inflatables, jon boats, cruisers, cuddy cabin boats, canoes, car toppers, ski & wake board boats, deck boats, aluminum boats, electric boats, jet skis, personal watercraft and fish-and-ski combos. Contact local repair centers regarding specific repair services you may require.
Boat repair in other states.