Connecticut Boats
Boat dealers and boats for sale in CT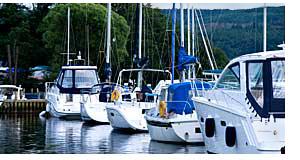 With all the boating opportunities in Connecticut, it's no wonder there is so many boat dealers throughout the state offering a wide variety of boats for sale. If you like to sightsee, cruise, fish or water ski, there are dealers with your dream boat for sale. To locate a dealer near you, first select a quadrant of the state. Then find a boat dealer listed by proximity to cities, waterways, campgrounds and attractions in CT.
Locate boats for sale throughout CT
For further information about boat registration in Connecticut, contact the Connecticut Department of Environmental Protection - Boat Licenses located at 79 Elm Street, Hartford, CT 06106. The phone number is 860 424-3000.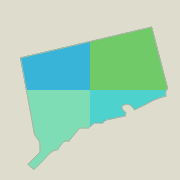 CT Resources
Hartford
A & S Boats
John Fitch Boulevard
Hartford, CT 06101
860 528-8682
Danbury
Ski Boats Limited
96 Federal Road # A
Danbury, CT 06810
203 743-9975
New Haven
Fairclough Sailmakers Inc
620 Ella T Grasso Boulevard
New Haven, CT 06519
203 787-2322
New Haven Powersports
143 Whalley Avenue
New Haven, CT 06511
203 562-3900
Connecticut Marine Sales
98 South Water Street
New Haven, CT 06519
203 624-5895
New Milford
Max Boat
507 Danbury Rd
New Milford, CT 06776
860 350-2515
Boatmax Brokerage
507 Danbury Road
New Milford, CT 06776
860 350-2515
Middletown
Pandolfe's Marine Sales
1443 Saybrook Road
Middletown, CT 06457
860 347-3343
Mystic
Sailing Specialties
70 Essex St
Mystic, CT 06355
860 536-4974
Shaffers Boat Livery
106 Masons Island Rd
Mystic, CT 06355
860 536-8713
Boathouse
8 Coogan Blvd
Mystic, CT 06355
860 572-1180
Some of the major cities we have listed for your convenience include Thompson, Norwich, New Milford, Litchfield, Woodbridge, Ashford, Griswold, Lebanon, Manchester, Barkhamsted, Danbury, New Haven, Hartford, Waterbury, New Preston, East Hampton, Eastford, Middletown, Mystic and Cornwall Bridge.
New & Used Boats
Connecticut boat dealers are familiar with boating requirements in CT. They can easily assist you in selecting the right boat for your intended use, as well as make suggestions for boating safety and ways to keep operating costs to a minimum.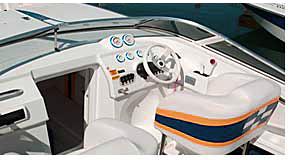 Most of these boat dealers offer new and used boats in many styles and configurations. You can find fishing boats, deck boats, pontoon boats, bow riders and party boats. Some boat dealers may also offer bay and offshore boats for larger bodies of water and coastal use.
Places to boat in Connecticut
Once you acquire the ideal boat, we'll help you find places to boat in Connecticut. Lakes are listed by quadrant within the state for convenience. The list of major lakes includes Mashapaug Pond, Quaddick Reservoir, Bantam Lake, Barkhamsted Lake, West Thompson Lake, Easton Reservoir, Colebrook Impoundment, Highland Lake, Hopeville Pond, Konomoc Lake , Nepaug Reservoir, Bolton Lakes, Shenipsit Lake, Lake Candlewood, Lake Lillinonah, Rogers Lake, Saugatuck Reservoir, Gardner Lake, Pachaug Pond and Lake Zoar.
Rivers too can be a fun place to go boating and are listed by quadrant also. Some of the major rivers we've identified include Naugatuck River, Quinnipiac River, Colebrook River, Thames River, Willimantic River, Scantic River, Quinebaug River and Housatonic River.
Find boats for sale in Connecticut
Boat companies and manufacturers in Connecticut
Throughout CT you may find manufacturers of boats, trailers or boat accessories including Grand Banks Yachts and Navtec Rigging Solutions.
Boat types commonly used on CT waters.
If you are looking for a specific type boat, we may have information for you. Some of the boat types we cover include sailboats, pleasure boats, family boats, pontoon boats, cruisers, fishing boats, bass boats, speedboats, inflatables, jon boats, cuddy cabin boats, canoes, car toppers, ski & wake board boats, deck boats, aluminum boats, electric boats, jet skis, personal watercraft and fish-and-ski combos.
We'll help you find the boat, waterways and resources to make owning or renting a boat in Connecticut an absolute pleasure.
Boats in Other States