Vermont Boats
Boat dealers and boats for sale in VT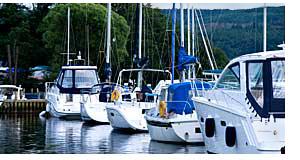 Vermont, with its charming landscapes and abundant waterways, beckons boat enthusiasts with a diverse selection of boats for sale. Whether you're seeking a vessel for fishing, family outings, or leisurely cruises, Vermont's boat market caters to various preferences and interests.
The state boasts several major lakes that serve as ideal playgrounds for boaters and water lovers. Lake Champlain, with its stunning vistas and ample space, is a favorite destination for boaters seeking adventure on the water. Similarly, Lake Memphremagog and Lake Bomoseen offer breathtaking scenery and excellent boating opportunities, making them popular choices among locals and visitors alike.
Vermont's boat market encompasses a wide range of boat types to cater to different activities and needs. Fishing boats are a common sight, designed with angler-friendly features such as rod holders and live wells to enhance the fishing experience. These boats offer stability and maneuverability for reaching prime fishing spots on the lakes and rivers.
For families looking to create lasting memories on the water, family boats are a perfect choice. These boats typically have spacious seating areas, allowing families to comfortably enjoy their time together on the water. Whether it's a relaxing day of swimming or picnicking by the shore, family boats provide the perfect platform for bonding moments.
Pontoon boats are another popular option for boaters seeking comfort and relaxation. With their spacious decks and comfortable seating, pontoon boats are ideal for leisurely cruises, social gatherings, and even fishing adventures. Their stability makes them a safe and enjoyable choice for families and friends.
Powerboats, with their speed and thrill-inducing capabilities, cater to adrenaline-seekers looking for excitement on the water. These high-performance boats are perfect for water sports enthusiasts who enjoy activities like water skiing, wakeboarding, and tubing.
Aluminum boats, known for their durability and affordability, are favored by those seeking practical and versatile watercraft. These boats are popular for fishing and exploring shallow waters, offering a cost-effective option for boaters who want to make the most of Vermont's waterways.
Boat rentals are widely available in various locations throughout Vermont. Boat rental services provide access to an assortment of boat types, allowing individuals and families to enjoy the water without the responsibility of maintaining a boat. Whether it's a day of fishing, a relaxing cruise, or water sports thrills, boat rentals offer a convenient and flexible way to embrace the beauty of Vermont's lakes and rivers and savor the magic of boating in this scenic New England state.
With all the boating opportunities in Vermont, it's no wonder there is so many boat dealers throughout the state offering a wide variety of boats for sale. If you like to sightsee, cruise, fish or water ski, there are dealers with your dream boat for sale. To locate a dealer near you, first select a quadrant of the state. Then find a boat dealer listed by proximity to cities, waterways, campgrounds and attractions in VT.
Locate boats for sale throughout VT
For further information about boat registration in Vermont, contact the Vermont Department of Motor Vehicles - Boat Licenses located at 120 State Street, Montpelier, VT 05603. The phone number is 802 828-2000.
New & Used Boats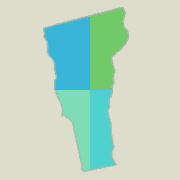 Vermont Resources
Shelburne
Small Boat Exchange
2649 Shelburne Rd
Shelburne, VT 05482
802 985-5222
Barre
Gilles Sales & Service
East Montpelier Rd
Barre, VT 05641
802 476-3101
Some of the major cities we have listed for your convenience include Newport, Wilmington, Fair Haven, Vergennes, Wells, Barre, Randolph, Montpelier, Morrisville, Burlington, Bennington, Brandon, St Albans, Rutland, Waterbury, Hartford, Lyndonville, Springfield, West Brattleboro and Shelburne.
Vermont boat dealers are familiar with boating requirements in VT. They can easily assist you in selecting the right boat for your intended use, as well as make suggestions for boating safety and ways to keep operating costs to a minimum.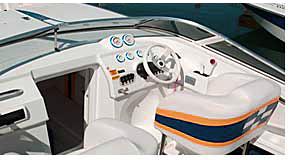 Most of these boat dealers offer new and used boats in many styles and configurations. You can find fishing boats, deck boats, pontoon boats, bow riders and party boats. Some boat dealers may also offer bay and offshore boats for larger bodies of water and coastal use.
Places to boat in Vermont
Once you acquire the ideal boat, we'll help you find places to boat in Vermont. Lakes are listed by quadrant within the state for convenience. The list of major lakes includes Lake Memphremagog, Lake Willoughby, Arrowhead Mountain Lake, Colchester Pond, Seymour Lake, Lake Bomoseen, Fairfield Pond, Lake Carmi, Harriman Reservoir, Kent Pond, Lake Champlain, Island Pond, Maidstone Lake, Lake Dunmore, Lake St Catherine, Woodward Reservoir, Somerset Reservoir, Chittenden Reservoir, Lake Rescue and Silver Lake.
Rivers too can be a fun place to go boating and are listed by quadrant also. Some of the major rivers we've identified include Mettawee River, Otter Creek, Missisquoi River, White River, Clyde River, Barton River, West River and Winooski River.
Find boats for sale in Vermont
Boat companies and manufacturers in Vermont
Throughout VT you may find manufacturers of boats, trailers or boat accessories including Adirondack Guideboats and Advanced Machine & Tool Props.
Boat types commonly used on VT waters.
If you are looking for a specific type boat, we may have information for you. Some of the boat types we cover include sailboats, pleasure boats, family boats, pontoon boats, cruisers, fishing boats, bass boats, speedboats, inflatables, jon boats, cuddy cabin boats, canoes, car toppers, ski & wake board boats, deck boats, aluminum boats, electric boats, jet skis, personal watercraft and fish-and-ski combos.
We'll help you find the boat, waterways and resources to make owning or renting a boat in Vermont an absolute pleasure.
Boats in Other States