South Carolina Boats
Boat dealers and boats for sale in SC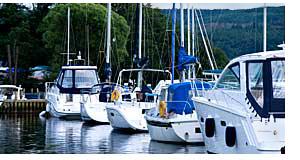 South Carolina offers a wide selection of boats for sale, catering to different interests and preferences. Whether you're looking for a fishing boat, family boat, pontoon boat, powerboat, or aluminum boat, you'll find plenty of options to choose from in this diverse boating market.
The state is home to several major lakes that provide the perfect backdrop for boating adventures. One such lake is Lake Murray, known for its scenic beauty and ample fishing opportunities. Lake Marion and Lake Moultrie are also popular choices, offering expansive waterways for various water activities.
Fishing boats are a common sight in South Carolina, reflecting the state's thriving fishing culture. Anglers can find specialized fishing boats designed to enhance their fishing experience, such as bass boats and walleye boats, tailored to the pursuit of specific fish species.
For families seeking quality time on the water, family boats are a great option. These boats are designed with comfort and safety in mind, providing ample space for passengers to enjoy recreational activities like tubing, water skiing, or simply cruising along the lakeside.
Pontoon boats are another popular choice for leisurely boating in South Carolina. With their spacious decks and stability, pontoon boats are perfect for relaxing with friends and family, hosting picnics, or enjoying a peaceful sunset cruise.
Powerboats offer thrill-seekers the opportunity to experience high-speed adventures on the water. Their powerful engines and sleek designs make them ideal for water sports enthusiasts who enjoy activities like wakeboarding and jet skiing.
Additionally, those who prefer a lightweight and versatile option can opt for aluminum boats, known for their durability and ease of transportation.
For those who wish to explore South Carolina's beautiful lakes and rivers but don't own a boat, boat rental services are readily available. These rentals allow visitors to experience the joy of boating without the commitment of ownership, making it easier to enjoy a memorable day out on the water. With an array of boat types and rental options, South Carolina provides an excellent boating experience for everyone to cherish.
With all the boating opportunities in South Carolina, it's no wonder there is so many boat dealers throughout the state offering a wide variety of boats for sale. If you like to sightsee, cruise, fish or water ski, there are dealers with your dream boat for sale. To locate a dealer near you, first select a quadrant of the state. Then find a boat dealer listed by proximity to cities, waterways, campgrounds and attractions in SC.
Locate boats for sale throughout SC
For further information about boat registration in South Carolina, contact the South Carolina Department of Natural Resources - Boat Licenses located at 1000 Assembly Street, Columbia, SC 29201. The phone number is 803 734-3857.
New & Used Boats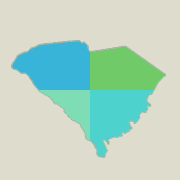 SC Resources
Greenville
Palmetto Boat Center
2840 New Easley Hwy
Greenville, SC 29611
864 269-6200
Augusta Road Marine Sales
4705 Augusta Road
Greenville, SC 29605
864 277-5011
Floatair Boat Lift
127 Henry Street
Greenville, SC 29609
864 467-1806
Rock Hill
Lesslie Powersports
2799 Lesslie Highway
Rock Hill, SC 29730
803 324-4604
Seneca
The Boat Dock Company Inc
110 Mountain View Drive
Seneca, SC 29672
864 888-2326
Spartanburg
John's Boat Works
748 Foster Mill Road
Spartanburg, SC 29302
864 542-8088
Camden
Bendel's On the Spot Boat Repair
2336 Horton Acres Lane
Camden, SC 29020
803 475-9807
Boat-Rite
2163 John G Richards Road
Camden, SC 29020
803 432-8383
Fort Mill
Dixie Land Boat & Cars
3310 Highway 51 North
Fort Mill, SC 29715
803 802-4460
Lancaster
B J Auto Boat Repair
1334 Wade St
Lancaster, SC 29720
803 283-1043
Rock Hill
Lesslie Powersports
2799 Lesslie Highway
Rock Hill, SC 29730
803 324-4604
Columbia
Columbia Powersports Center
6217 Two Notch Rd
Columbia, SC 29223
803 786-1160
The Boat Exchange
1652 Lake Murray Blvd
Columbia, SC 29212
803 732-7424
Sea Hunt Boats Inc
2348 Shop Rd
Columbia, SC 29201
803 755-6539
Columbia Powersports Center
3750 Fernandina Road
Columbia, SC 29210
803 750-7050
Pine Marina Boat Service Inc
5317 Bush River Road
Columbia, SC 29212
803 772-2473
Boat & Watercraft Portable Boats
2738 Millwood Avenue
Columbia, SC 29205
803 748-0900
Charleston
Coastal Carolina Yacht Sales
145 Lockwood Blvd
Charleston, SC 29403
843 723-7557
Sea Island Yacht Sales Inc
105 Wappoo Creek Dr, Ste 3A
Charleston, SC 29412
843 762-2610
Hull Company Yacht Sales
3 Lockwood Drive
Charleston, SC 29401
843 577-7222
Cape Fear Yacht Sales of SC
3 Lockwood Drive
Charleston, SC 29401
843 723-5756
Charleston Yacht Sales
3 Lockwood Drive Suite 201
Charleston, SC 29401
843 577-5050
Jarrett Bay Yacht Sales
3 Lockwood Drive
Charleston, SC 29401
843 722-4546
Myrtle Beach
Dans Watercraft Cycle Repair
3116 Shetland Ln, Unit 7
Myrtle Beach, SC 29577
843 293-0659
Lens Boat Ship Propellers
1550B Highway 17 N
North Myrtle Beach, SC 29582
843 280-2908
Harbourview Yacht Sales
1 Harbourgate
North Myrtle Beach, SC 29582
843 249-9472
Berry-Boger Yacht Sales
2120 Sea Mountain Highway
North Myrtle Beach, SC 29582
843 249-6167
Redline Powersports
4381 Highway 501
Myrtle Beach, SC 29579
843 236-0758
Wilkins Boat & Yacht CO Inc
2120 Sea Mountain Highway
North Myrtle Beach, SC 29582
843 249-6032
North Charleston
North Sails South Carolina
1210 Truxtun Ave
North Charleston, SC 29405
843 744-7245
Vector Boats
3074 Ashley Phosphate Rd
North Charleston, SC 29418
843 207-9100
Stinger Boats Of Charleston
4747 Franchise St
North Charleston, SC 29418
843 225-7731
Adventures In Boating
2079 Austin Ave
North Charleston, SC 29405
843 744-2561
Charleston Boat Center
5133 Rivers Ave
North Charleston, SC 29406
843 747-1344
Duncan's Boat Harbour
4354 Bridge View Drive
North Charleston, SC 29405
843 744-2628
Some of the major cities we have listed for your convenience include Rock Hill, Walterboro, McCormick, Seneca, Seven Oaks, Camden, Myrtle Beach, Fort Mill, Lancaster, Clemson, Aiken, Columbia, Rock Hill, Ridgeland, Spartanburg, Charleston, Florence, North Charleston, Sumter and Greenville.
South Carolina boat dealers are familiar with boating requirements in SC. They can easily assist you in selecting the right boat for your intended use, as well as make suggestions for boating safety and ways to keep operating costs to a minimum.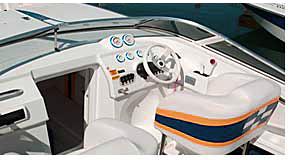 Most of these boat dealers offer new and used boats in many styles and configurations. You can find fishing boats, deck boats, pontoon boats, bow riders and party boats. Some boat dealers may also offer bay and offshore boats for larger bodies of water and coastal use.
Places to boat in South Carolina
Once you acquire the ideal boat, we'll help you find places to boat in South Carolina. Lakes are listed by quadrant within the state for convenience. The list of major lakes includes Lake Robinson, Lake Wallace, Hartwell Lake, Lake Jocassee, Wateree Lake, Clarks Hill Lake, Lake Keowee, Monticello Reservoir, Forest Lake, Lake Marion, Richard B Russell Lake, Fishing Creek Reservoir, Lake Wylie, Lake Murray, Langley Pond, Westons Pond, Reynolds Pond, Ashwood Lake, Lake Moultrie and Par Pond.
Rivers too can be a fun place to go boating and are listed by quadrant also. Some of the major rivers we've identified include Edisto River, Savannah River, Enoree River, Santee River, Lynches River, Catawba River, Black River and Saluda River.
Boat companies and manufacturers in South Carolina
Throughout SC you may find manufacturers of boats, trailers or boat accessories including Beneteau Boats and Sea Fox Boats.
Boat types commonly used on SC waters.
If you are looking for a specific type boat, we may have information for you. Some of the boat types we cover include sailboats, pleasure boats, family boats, pontoon boats, cruisers, fishing boats, bass boats, speedboats, inflatables, jon boats, cuddy cabin boats, canoes, car toppers, ski & wake board boats, deck boats, aluminum boats, electric boats, jet skis, personal watercraft and fish-and-ski combos.
We'll help you find the boat, waterways and resources to make owning or renting a boat in South Carolina an absolute pleasure.
Boats in Other States