Idaho Boats
Boat dealers and boats for sale in ID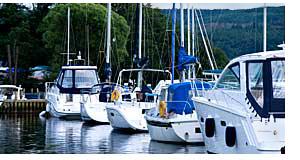 Idaho, with its breathtaking landscapes and numerous water bodies, is a haven for boating enthusiasts. The state offers a wide selection of boats for sale, catering to various interests and preferences. Whether you're looking for a boat for fishing, family outings, or leisurely cruises, Idaho has something to offer for everyone.
Idaho is home to several major lakes, providing ample opportunities for boating and water-based activities. Lake Coeur d'Alene, located in the northern part of the state, is one of the largest and most popular lakes, attracting boaters and water sports enthusiasts alike. Lake Pend Oreille, with its pristine waters and scenic surroundings, is another favored destination for boating adventures. Additionally, the Snake River, the Salmon River, and Payette Lake are among the other prominent water bodies where boaters can enjoy their time on the water.
Various boat types can be found in Idaho, each serving specific purposes and activities. Fishing boats are a common sight, designed with features that optimize the angler's fishing experience, such as built-in fishing platforms, rod holders, and fish finders. For family outings and recreational boating, family boats are the go-to choice, offering ample seating, storage, and comfort for all passengers.
Pontoon boats are immensely popular for their spacious and stable design, making them ideal for relaxing cruises and entertaining family and friends. With their wide decks and comfortable seating, pontoon boats provide a perfect platform for leisurely exploration of Idaho's lakes and rivers.
Powerboats, ranging from high-speed ski boats to luxurious yachts, are favored for their speed and performance. These boats are excellent for water sports like water skiing, wakeboarding, and tubing, allowing enthusiasts to experience adrenaline-pumping thrills on the water.
Aluminum boats are known for their durability and versatility, making them suitable for navigating through shallow waters and tight spots. They are commonly used for fishing in narrow streams and rivers, where maneuverability is essential.
Boat rentals are readily available at many lakes in in Idaho. Many marinas and rental services offer a variety of boats, from fishing boats to pontoons and powerboats, providing an opportunity to experience the joy of boating without the commitment of ownership. Boat rentals allow visitors and locals alike to explore the beauty of Idaho's waterways and create cherished memories on the water.
Idaho's diverse boating opportunities and range of boats for sale cater to the interests and needs of boating enthusiasts. From fishing boats to family boats, pontoon boats to powerboats, and the convenience of boat rentals, Idaho offers a paradise for boaters to explore its stunning lakes and rivers and immerse themselves in the state's natural beauty.
With all the boating opportunities in Idaho, it's no wonder there is so many boat dealers throughout the state offering a wide variety of boats for sale. If you like to sightsee, cruise, fish or water ski, there are dealers with your dream boat for sale. To locate a dealer near you, first select a quadrant of the state. Then find a boat dealer listed by proximity to cities, waterways, campgrounds and attractions in ID.
Locate boats for sale throughout ID
For further information about boat registration in Idaho, contact the Idaho Department of Parks and Recreation - Boat Licenses located at 5657 Warm Springs Avenue, Boise, ID, 83716. The phone number is 208 334-4199.
New & Used Boats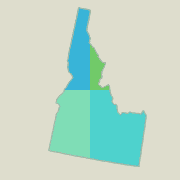 Idaho Resources
Coeur D Alene
Resort Boat Shop
115 S 2nd St
Coeur D Alene, ID 83814
208 666-9021
Yacht Club Sales & Service
Blackwell Island
Coeur D Alene, ID 83814
208 664-8274
Coeur D'Alene Auto & Boat
2775 North Howard Street
Coeur D Alene, ID 83815
208 765-4615
Hayden
Northwest Boat Center Inc
250 W Miles Ave
Hayden, ID 83835
208 762-8777
Tige Precision Ski Boats
250 W Miles Ave
Hayden, ID 83835
208 762-7570
Lewiston
Bentz Boats LLC
155 Southport Ave
Lewiston, ID 83501
208 746-7035
Custom Weld Boats Inc
711 Snake River Ave
Lewiston, ID 83501
208 750-1313
Sandpoint
Alpine Boat And Ski Shop
213 Church St
Sandpoint, ID 83864
208 263-5157
Artisan-2 Upholstery Boat Trim
1241 Michigan Street
Sandpoint, ID 83864
208 263-4207
Pend Oreille House Boat Rental
533 South Olive Avenue
Sandpoint, ID 83864
208 263-2675
Boise
Capital Sports Sales Inc
9900 W Fairview Ave
Boise, ID 83704
208 323-1500
Quality Sales & Boat Covers
4948 West Chinden Boulevard
Boise, ID 83714
208 377-0775
Nampa
Freedom Boat And Rv Sales
2424 Caldwell Blvd
Nampa, ID 83651
208 461-8512
Jim's Auto & Boat Upholstery
1605 West Karcher Road
Nampa, ID 83651
208 466-7233
Twin Falls
Century Boat Land
299 Addison Ave W
Twin Falls, ID 83301
208 733-5070
Idaho Falls
Anchor Boat Works
803 E Iona Rd
Idaho Falls, ID 83401
208 522-8097
Boat Shop
2296 E Iona Rd
Idaho Falls, ID 83401
208 523-6680
Hyde Drift Boats
1520 Pancheri Dr
Idaho Falls, ID 83402
208 529-4343
Precision Boats
2199 N Woodruff Ave
Idaho Falls, ID 83401
208 529-0520
Pocatello
Marine Sport Sales
1510 N Arthur Ave
Pocatello, ID 83204
208 232-3195
Some of the major cities we have listed for your convenience include Powell Junction, Pocatello, Mountain Home, Lewiston, Twin Falls, Elk City, Downey, Lowell, North Fork, Bonners Ferry, Boise, Meridian, Hayden, Nampa, Sandpoint, Ashton, Gibbonsville, Idaho Falls, Montpelier and Coeur D Alene.
Idaho boat dealers are familiar with boating requirements in ID. They can easily assist you in selecting the right boat for your intended use, as well as make suggestions for boating safety and ways to keep operating costs to a minimum.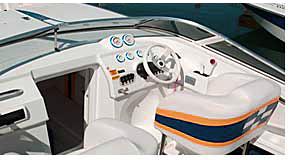 Most of these boat dealers offer new and used boats in many styles and configurations. You can find fishing boats, deck boats, pontoon boats, bow riders and party boats. Some boat dealers may also offer bay and offshore boats for larger bodies of water and coastal use.
Places to boat in Idaho
Once you acquire the ideal boat, we'll help you find places to boat in Idaho. Lakes are listed by quadrant within the state for convenience. The list of major lakes includes Bushy Fork Lake, Cub Lake, Coeur D Alene Lake, Dworshak Reservoir, Fish Lake, Arrow Rock Reservoir, Hayden Lake, Lake Pend Oreille, Bear Lake, Blackfoot Reservoir, Priest Lake, Bigfoot Lake, Emerald Lake, Cascade Reservoir, Lake Cascade, Palisades Reservoir, Salmon Falls Creek Reservoir, American Falls Reservoir, Lake Walcott and Lake Lowell.
Find boats for sale in Idaho
Rivers too can be a fun place to go boating and are listed by quadrant also. Some of the major rivers we've identified include Payette River, Snake River, Clearwater River, Big Lost River, Selway River, Lochsa River, Bear River and St Joe River.
Boat companies and manufacturers in Idaho
Throughout ID you may find manufacturers of boats, trailers or boat accessories including Bentz Boats and Custom Weld Aluminum Boats.
Boat types commonly used on ID waters.
If you are looking for a specific type boat, we may have information for you. Some of the boat types we cover include sailboats, pleasure boats, family boats, pontoon boats, cruisers, fishing boats, bass boats, speedboats, inflatables, jon boats, cuddy cabin boats, canoes, car toppers, ski & wake board boats, deck boats, aluminum boats, electric boats, jet skis, personal watercraft and fish-and-ski combos.
We'll help you find the boat, waterways and resources to make owning or renting a boat in Idaho an absolute pleasure.
Boats in Other States