Wisconsin Boats
Boat dealers and boats for sale in WI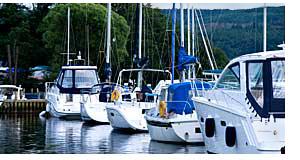 With all the boating opportunities in Wisconsin, it's no wonder there is so many boat dealers throughout the state offering a wide variety of boats for sale. If you like to sightsee, cruise, fish or water ski, there are dealers with your dream boat for sale. To locate a dealer near you, first select a quadrant of the state. Then find a boat dealer listed by proximity to cities, waterways, campgrounds and attractions in WI.
New & Used Boats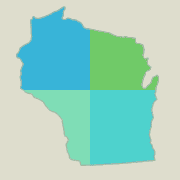 Some of the major cities we have listed for your convenience include Sturgeon Bay, Oshkosh, Madison, Hayward, Sparta, Green Bay, Brookfield, Merrill, Rhinelander, Ashland, Black River Falls, La Crosse, Eau Claire, Platteville, Park Falls, Appleton, Marinette, Madison, Milwaukee and Chippewa Falls.
Wisconsin boat dealers are familiar with boating requirements in WI. They can easily assist you in selecting the right boat for your intended use, as well as make suggestions for boating safety and ways to keep operating costs to a minimum.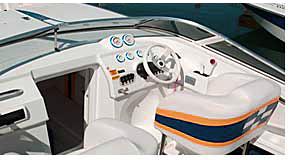 Most of these boat dealers offer new and used boats in many styles and configurations. You can find fishing boats, deck boats, pontoon boats, bow riders and party boats. Some boat dealers may also offer bay and offshore boats for larger bodies of water and coastal use.
Places to boat in Wisconsin
Once you acquire the ideal boat, we'll help you find places to boat in Wisconsin. Lakes are listed by quadrant within the state for convenience. The list of major lakes includes Pelican Lake, Shawano Lake, Big Eau Pleine Reservoir, Lake Chippewa, Turtle Flambeau Flowage, Castle Rock Lake, Lake Wissota, Long Lake, Lake Koshkonong, Lake Pepin, Namekagon Lake, Lake du Bay, Tomahawk Lake, Lake Monona, Lake Mendota, Lake Winnebago, Petenwell Lake, Lake Butte des Morts, Lake Poygan and Lake Wisconsin.
Rivers too can be a fun place to go boating and are listed by quadrant also. Some of the major rivers we've identified include Baraboo River, Kickapoo River, Apple River, Rock River, Peshtigo River, Eau Claire River, Fox River and Red Cedar River.
Find boats for sale in Wisconsin
Northwest WI Boats For Sale
Northeast WI Boats For Sale
Southwest WI Boats For Sale
Southeast WI Boats For Sale
Boat companies and manufacturers in Wisconsin
Throughout WI you may find manufacturers of boats, trailers or boat accessories including Burger Boat Company and Carver Yachts.
Boat types commonly used on WI waters.
If you are looking for a specific type boat, we may have information for you. Some of the boat types we cover include sailboats, pleasure boats, family boats, pontoon boats, cruisers, fishing boats, bass boats, speedboats, inflatables, jon boats, cuddy cabin boats, canoes, car toppers, ski & wake board boats, deck boats, aluminum boats, electric boats, jet skis, personal watercraft and fish-and-ski combos.
We'll help you find the boat, waterways and resources to make owning or renting a boat in Wisconsin an absolute pleasure.
Boats in Other States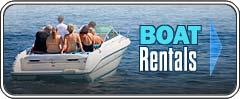 Locate boats for sale throughout WI
For further information about boat registration in Wisconsin, contact the Wisconsin Department of Natural Resources - Boat Licenses located at 101 S. Webster Street, Madison, Wisconsin 53707. The phone number is 608 266-2621.
Boats & Boating