Arkansas Boats
Boat dealers and boats for sale in AR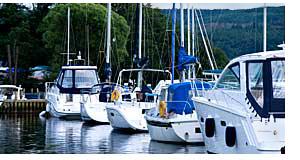 With all the boating opportunities in Arkansas, it's no wonder there is so many boat dealers throughout the state offering a wide variety of boats for sale. If you like to sightsee, cruise, fish or water ski, there are dealers with your dream boat for sale. To locate a dealer near you, first select a quadrant of the state.
Locate boats for sale throughout AR
For further information about boat registration in Arkansas, contact the Arkansas Game & Fish Commission - Boat Licenses located at 2 Natural Resources Drive, Little Rock, AR 72205. The phone number is 501 223-6300.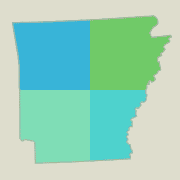 Arkansas Resources
Alma
Whits Boat Sales Storage
4615 N Highway 71
Alma, AR 72921
479 632-0102
Harrison
Boat World Inc
824 North Main Street
Harrison, AR 72601
870 741-9500
Mountain Home
J S Boats
4176 Highway 5 S
Mountain Home, AR 72653
870 491-5545
Tracy Area Boat & Motor Sales
6198 Highway 5 S
Mountain Home, AR 72653
870 491-5422
Crafton Trolling Motor Repair
124 Cranfield Road
Mountain Home, AR 72653
870 492-6633
Ozark Boat Docks Inc
4285 Highway 62 East
Mountain Home, AR 72653
870 492-5911
Cranfield Boat Dock Inc
2028 Cranfield Road
Mountain Home, AR 72653
870 492-5191
Jonesboro
Mastercraft International
3506 Airport Rd
Jonesboro, AR 72401
870 931-9857
Powersports Of Jonesboro
4808 E. Highland
Jonesboro, AR 72401
870 268-1811
Hot Springs
Kens Marine Sales Service
7603 Park Ave
Hot Springs National Park, AR 71901
501 623-2628
Salty Dog Boat Jet Ski Rental
4931 Central Ave
Hot Springs, AR 71913
501 525-6400
Xpress Boats Inc
199 Extrusion Pl
Hot Springs National Park, AR 71901
501 262-5300
Power Boats Inc
4903 Central Ave
Hot Springs National Park, AR 71913
501 525-1166
Williamson Boat Docks Inc
3531 Central Avenue
Hot Springs National, AR 71913
501 623-7698
Travis Boating Center
3034 Albert Pike Road
Hot Springs National, AR 71913
501 767-2511
Little Rock
River Valley Marine Sales Service
6601 River Valley Marina Rd
Little Rock, AR 72223
501 868-5869
Classxboats WMI
5211 Taraha Industrial Dr
North Little Rock, AR 72117
501 945-9800
Red Ingram Boat Repair Inc
3112 Gribble St
North Little Rock, AR 72114
501 945-7977
Texarkana
Fairview Boat Sales
1602 Garland Avenue
Texarkana, AR 71854
870 772-4183
Pine Bluff
Bluff City Boats Inc
1721 S Blake St
Pine Bluff, AR 71603
870 536-3902
Then find a boat dealer listed by proximity to cities, waterways, campgrounds and attractions in AR. Some of the major cities we have listed for your convenience include Walnut Ridge, Tichnor, Hot Springs, Harrison, Texarkana, Jonesboro, Pine Bluff, Mountain View, Tumbling Shoals, Alma, Arkadelphia, Athens, Fayetteville, Little Rock, Mountain Home, Eudora, Marion, Redfield, St Charles and Cotter.
New & Used Boats
Arkansas boat dealers are familiar with boating requirements in AR. They can easily assist you in selecting the right boat for your intended use, as well as make suggestions for boating safety and ways to keep operating costs to a minimum.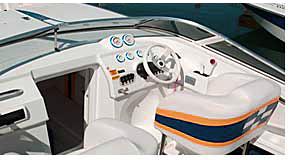 Most of these boat dealers offer new and used boats in many styles and configurations. You can find fishing boats, deck boats, pontoon boats, bow riders and party boats. Some boat dealers may also offer bay and offshore boats for larger bodies of water and coastal use.
Places to boat in Arkansas
Once you acquire the ideal boat, we'll help you find places to boat in Arkansas. Lakes are listed by quadrant within the state for convenience. The list of major lakes includes Greers Ferry Lake, Lake Des Arc, Beaver Lake, Bull Shoals, Wapanocca Lake, De Gray Lake, Lake Dardanelle, Lake Maumelle, Hamptons Reservoir, Hartz Reservoir, Norfolk Lake, Big Lake, Norfolk Lake, Lake Greeson, Lake Hamilton, Peckerwood Lake, Lake Ouachita, Beaver Creek Lake, Lake Jack Lee and Lake Millwood.
Rivers too can be a fun place to go boating and are listed by quadrant also. Some of the major rivers we've identified include Little River, Red River, Arkansas River, Saline River, St Francis River, Black River, Arkansas River and Buffalo River.
Boat companies and manufacturers in Arkansas
Throughout AR you may find manufacturers of boats, trailers or boat accessories including Bass Cat Boats and Champion Boats.
Boat types commonly used on AR waters.
If you are looking for a specific type boat, we may have information for you. Some of the boat types we cover include sailboats, pleasure boats, family boats, pontoon boats, cruisers, fishing boats, bass boats, speedboats, inflatables, jon boats, cuddy cabin boats, canoes, car toppers, ski & wake board boats, deck boats, aluminum boats, electric boats, jet skis, personal watercraft and fish-and-ski combos.
We'll help you find the boat, waterways and resources to make owning or renting a boat in Arkansas an absolute pleasure.
Boats in Other States