Arkansas Fishing Boats
Bass boat and aluminum fishing boat dealers in AR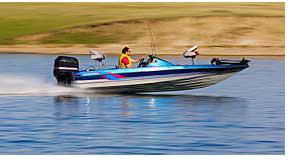 Arkansas is a paradise for fishing enthusiasts, offering a wealth of options when it comes to fishing boats. Whether you're exploring tranquil lakes or meandering rivers, there are fishing boats perfectly suited to your needs. Among the popular choices are aluminum boats, known for their lightweight and durability. These versatile vessels are excellent for navigating various water conditions, making them ideal for fishing in lakes and rivers alike.
For anglers targeting specific species like bass or walleye, specialized fishing boats like bass boats and walleye boats are the go-to choices. Bass boats are designed with a low profile and feature live wells and plenty of storage space for fishing gear, making them perfect for bass fishing adventures. On the other hand, walleye boats are tailored for anglers seeking the prized walleye species, with features that enhance the fishing experience for targeting these elusive fish.
Arkansas boasts several major fishing lakes that draw fishing enthusiasts from all over. Some of the most renowned fishing lakes in the state include Lake Ouachita, Greers Ferry Lake, and Bull Shoals Lake. These lakes are teeming with a variety of fish species, offering anglers a chance to reel in their dream catch.
For those who wish to explore Arkansas' fishing opportunities without owning a boat, fishing boat rentals are readily available. Many lakes and fishing destinations offer rental services, allowing visitors to enjoy a day of fishing without the burden of boat ownership. This option is perfect for travelers or occasional anglers who want to experience the thrill of fishing on Arkansas' beautiful waters without the commitment of owning a boat.
Arkansas provides a haven for fishing enthusiasts, with an array of fishing boat options to suit different needs and preferences. Whether you own your own aluminum boat or opt for a specialized bass or walleye boat rental, the state's stunning fishing lakes are ready to offer an unforgettable angling experience.
Fishing boat dealers are located throughout Arkansas with many of the larger dealers nearby major metropolitan areas like Arkadelphia, Athens, Hot Springs, Little Rock, Texarkana, Eudora, Pine Bluff, Redfield, St Charles, Tichnor, Alma, Cotter, Fayetteville, Harrison, Mountain Home, Jonesboro, Marion, Mountain View, Tumbling Shoals and Walnut Ridge. Other fishing boat dealers can also be found near lakes and along rivers throughout rural Arkansas.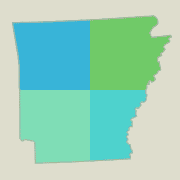 Arkansas Resources
Alma
Whits Boat Sales Storage
4615 N Highway 71
Alma, AR 72921
479 632-0102
Harrison
Boat World Inc
824 North Main Street
Harrison, AR 72601
870 741-9500
Mountain Home
Game And Fish Commission Ark
201 E 5th St
Mountain Home, AR 72653
870 425-7577
J S Boats
4176 Highway 5 S
Mountain Home, AR 72653
870 491-5545
Tracy Area Boat & Motor Sales
6198 Highway 5 S
Mountain Home, AR 72653
870 491-5422
Ozark Boat Docks Inc
4285 Highway 62 East
Mountain Home, AR 72653
870 492-5911
Cranfield Boat Dock Inc
2028 Cranfield Road
Mountain Home, AR 72653
870 492-5191
Hot Springs
Kens Marine Sales Service
7603 Park Ave
Hot Springs National Park, AR 71901
501 623-2628
Salty Dog Boat Jet Ski Rental
4931 Central Ave
Hot Springs, AR 71913
501 525-6400
Xpress Boats Inc
199 Extrusion Pl
Hot Springs National Park, AR 71901
501 262-5300
Power Boats Inc
4903 Central Ave
Hot Springs National Park, AR 71913
501 525-1166
Williamson Boat Docks Inc
3531 Central Avenue
Hot Springs National, AR 71913
501 623-7698
Travis Boating Center
3034 Albert Pike Road
Hot Springs National, AR 71913
501 767-2511
Little Rock
River Valley Marine Sales Service
6601 River Valley Marina Rd
Little Rock, AR 72223
501 868-5869
Classxboats WMI
5211 Taraha Industrial Dr
North Little Rock, AR 72117
501 945-9800
Red Ingram Boat Repair Inc
3112 Gribble St
North Little Rock, AR 72114
501 945-7977
Texarkana
Fairview Boat Sales
1602 Garland Avenue
Texarkana, AR 71854
870 772-4183
Pine Bluff
Bluff City Boats Inc
1721 S Blake St
Pine Bluff, AR 71603
870 536-3902
New & Used Bass & Fishing Boat Dealers
Most fishing boat dealers offer a variety of new and used boats. Look for a basic jon boat, an aluminum fishing boat, a combination fish and ski boat, a sophisticated bass boat or coastal fishing boats with help from these local dealers.
Fishing boat types for Arkansas waters
Fishing boats come in a variety of configurations including family fishing boats, pontoon boats, center console boats, bay boats, skiff boats, aluminum fishing boats, bass boats, inflatables, jon boats, canoes, kayaks, car toppers, electric boats and fish-and-ski models. Find yours at a fishing boat dealer near you.
If you like to fish in AR, many of these fishing boat dealers also carry an excellent selection of fishing tackle. You are apt to find a good selection of rods, reels, line, lures, and an assortment of fishing-related boat accessories. Some also offer live bait.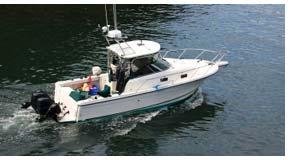 Arkansas fishing boat and bass boat dealers are often a resource for information on local fishing events. They are likely to have schedules and contact information for fishing tournament organizations, as well as event results. Staff members at these fishing boat stores often have a keen interest in fishing. As a result, they are quite often aware of local fishing conditions at fisheries in the area. Some also participate in fishing tournaments. Before heading out on your next fishing trip, stop by and get valuable information about how the fish are being caught on the water you plan to fish.
Many of these fishing boat dealers also offer fishing licenses for sale. You can also acquire a fishing licence for Arkansas at many of these dealers or by visiting the Arkansas fishing licensing website.
Fishing boats in Arkansas
Places To Go Fishing In AR
There are many places in Arkansas to to go fishing. Some of the larger lakes and rivers include Big Lake, Arkansas River, Buffalo River, Greers Ferry Lake, Lake Des Arc, Black River, Norfolk Lake, Wapanocca Lake, Beaver Lake, St Francis River, Little River, Bull Shoals, Lake Dardanelle, Lake Maumelle, Norfolk Lake, Beaver Creek Lake, Hamptons Reservoir, Hartz Reservoir, Lake Jack Lee, Peckerwood Lake, De Gray Lake, Lake Greeson, Red River, Arkansas River, Lake Hamilton, Saline River, Lake Millwood and Lake Ouachita. Most of these rivers and lakes provide excellent fishing opportunities.
Fishing Boat Companies & Manufacturers in Arkansas
Manufacturers of boats and boating products in Arkansas include Ranger Boats and others. Support these local manufacturers as they help improve the local economy.
Camp in Arkansas Near Fishing
Fishing and camping go hand in hand. Many of the fishing waters throughout Arkansas also offer camping opportunities. Here are just a few of the many camping facilities located at or nearby fishing waterways. Hobbs State Park, Lake Dardanelle State Park, Withrow Springs State Park, Crowley's Ridge State Park, Mammoth Spring State Park, Village Creek State Park, Cossatot River State Park, Millwood State Park, White Oak Lake State Park, Lake Chicot State Park, Mississippi River State Park and Moro Bay State Park are options to consider when planning your next fishing and camping excursion.
Fishing boats for sale in all states.