Minnesota Fishing Boats
Bass boat and aluminum fishing boat dealers in MN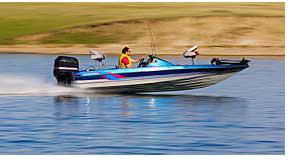 Minnesota, known as the "Land of 10,000 Lakes," is a haven for fishing enthusiasts and offers an abundance of opportunities for fishing boat enthusiasts. With its vast network of lakes, rivers, and waterways, the state boasts numerous prime fishing locations that attract anglers from all over the country.
Major fishing lakes in Minnesota, such as Lake Mille Lacs, Lake of the Woods, and Leech Lake, are renowned for their diverse fish populations and excellent fishing conditions. These lakes provide ample opportunities for anglers to catch a variety of species, including walleye, bass, northern pike, and muskie, making them popular destinations for fishing enthusiasts.
When it comes to fishing boat types, aluminum boats are a common choice among anglers in Minnesota. These lightweight and durable boats are well-suited for navigating the state's numerous lakes and rivers, allowing fishermen to access prime fishing spots with ease.
Another popular fishing boat type in Minnesota is the bass boat. Designed specifically for bass fishing, these boats are equipped with features to enhance the angler's experience, such as live wells for keeping fish fresh and trolling motors for precise maneuvering.
Similarly, walleye boats are highly favored for their specialized design, catering to the specific needs of walleye fishing. These boats often have features like fish finders and rod storage, enhancing the angler's ability to locate and catch walleye.
For those who do not own a fishing boat but want to experience the thrill of fishing on Minnesota's pristine waters, fishing boat rentals are readily available. Rental services offer various boat options, allowing anglers to choose the most suitable vessel for their fishing preferences and the water body they plan to explore.
Overall, Minnesota's fishing boat scene is a testament to the state's rich fishing heritage and the passion of its residents and visitors for this beloved outdoor activity. Whether fishing for relaxation or competitive sport, Minnesota's lakes and fishing boat options provide endless opportunities for a memorable fishing experience.
Fishing boat dealers are located throughout Minnesota with many of the larger dealers nearby major metropolitan areas like Fairmont, Fergus Falls, Glenwood, St Cloud, Worthington, Mankato, Minneapolis, Rochester, St Cloud, St Paul, Buena Vista, Park Rapids, Roseau, Thief River Falls, Walker, Cloquet, Duluth, Grand Marais, Hibbing and Virginia. Other fishing boat dealers can also be found near lakes and along rivers throughout rural Minnesota.
New & Used Bass & Fishing Boat Dealers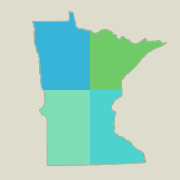 Minnesota Resources
Park Rapids
Charlies Boats And Marine
1401 1st St E
Park Rapids, MN 56470
218 732-3451
Charlie's Boats & Marine
Highway 34 East
Park Rapids, MN 56470
218 732-3451
Walker
Hiawatha Beach Resort & Houseboats
10904 Steamboat Loop Northwest
Walker, MN 56484
218 547-1510
Duluth
Owens Yacht Sales Inc
371 Canal Park Dr, Ste 201
Duluth, MN 55802
218 722-9212
Duanes Outboard Repair
5128 Olson Rd
Duluth, MN 55803
218 722-0139
North Point Boat Repair
5725 Bergquist Rd
Duluth, MN 55804
218 525-6800
Lakehead Boat Basin Inc Service Center
940 Minnesota Ave
Duluth, MN 55802
218 722-4366
Virginia
Cjs Body Boat Works
6980 Highway 169
Virginia, MN 55792
218 741-1981
Fairmont
Boat House Sports & Tackle
445 Lake Avenue
Fairmont, MN 56031
507 235-6931
Fergus Falls
Boatcovers Com
1605 N 1st Ave
Fergus Falls, MN 56537
218 998-3045
Mankato
Classic Boat Connection
75 Navaho Ave, Ste 5
Mankato, MN 56001
507 344-8030
Minneapolis
Formula Propeller & Marine
6336 Lakeland Avenue North
Minneapolis, MN 55428
763 535-8011
Harris Warehouse & Canvas Sales
501 30th Avenue Southeast
Minneapolis, MN 55414
612 331-1321
Rochester
Schoenmann Boat Works
5708 Highway 63 N
Rochester, MN 55906
507 281-0110
Most fishing boat dealers offer a variety of new and used boats. Look for a basic jon boat, an aluminum fishing boat, a combination fish and ski boat, a sophisticated bass boat or coastal fishing boats with help from these local dealers.
If you like to fish in MN, many of these fishing boat dealers also carry an excellent selection of fishing tackle. You are apt to find a good selection of rods, reels, line, lures, and an assortment of fishing-related boat accessories. Some also offer live bait.
Fishing boat types for Minnesota waters
Fishing boats come in a variety of configurations including family fishing boats, pontoon boats, center console boats, bay boats, skiff boats, aluminum fishing boats, bass boats, inflatables, jon boats, canoes, kayaks, car toppers, electric boats and fish-and-ski models. Find yours at a fishing boat dealer near you.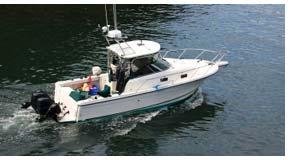 Minnesota fishing boat and bass boat dealers are often a resource for information on local fishing events. They are likely to have schedules and contact information for fishing tournament organizations, as well as event results. Staff members at these fishing boat stores often have a keen interest in fishing. As a result, they are quite often aware of local fishing conditions at fisheries in the area. Some also participate in fishing tournaments. Before heading out on your next fishing trip, stop by and get valuable information about how the fish are being caught on the water you plan to fish.
Many of these fishing boat dealers also offer fishing licenses for sale. You can also acquire a fishing licence for Minnesota at many of these dealers or by visiting the Minnesota fishing licensing website.
Fishing boats in Minnesota
Places To Go Fishing In MN
There are many places in Minnesota to to go fishing. Some of the larger lakes and rivers include Kabetogama Lake, Buffalo River, Red River, Lake Mille Lacs, Lake of the Woods, Big Fork River, Lake Vermilion, Rainy Lake, Cass Lake, Rum River, Cottonwood River, Lake Winnibigoshish, Leech Lake, Lower Red Lake, Upper Red Lake, Lake Minnetonka, Lake Pepin, Lake Waconia, Mille Lacs Lake, Spring Lake, Big Stone Lake, Lac Qui Parle Lake, Redwood River, Cannon River, Lake Minnewaska, Root River, Lake Traverse and Otter Tail Lake. Most of these rivers and lakes provide excellent fishing opportunities.
Fishing Boat Companies & Manufacturers in Minnesota
Manufacturers of boats and boating products in Minnesota include Urban Boatbuilders and others. Support these local manufacturers as they help improve the local economy.
Camp in Minnesota Near Fishing
Fishing and camping go hand in hand. Many of the fishing waters throughout Minnesota also offer camping opportunities. Here are just a few of the many camping facilities located at or nearby fishing waterways. Lake Bemidji State Park, Lake Bronson State Park, Zippel Bay State Park, Bear Head Lake State Park, Father Hennepin State Park, Moose Lake State Park, Big Stone Lake State Park, Glacial Lakes State Park, Split Rock Creek State Park, Interstate State Park, Lake Louise State Park and Sakatah Lake State Park are options to consider when planning your next fishing and camping excursion.
Fishing boats for sale in all states.