Washington Fishing Boats
Bass boat and aluminum fishing boat dealers in WA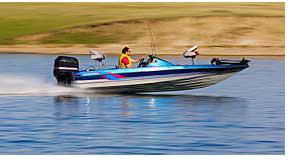 Fishing boat dealers are located throughout Washington with many of the larger dealers nearby major metropolitan areas like Kent, Lakewood, Olympia, Tacoma, Vancouver, Ellensburg, Kennewick, Moses Lake, Yakima, Walla Walla, Bellevue, Bellingham, Everett, Seattle, Shoreline, Chelan, Colville, Spokane, Waterville and Wenatchee. Other fishing boat dealers can also be found near lakes and along rivers throughout rural Washington.
New & Used Bass & Fishing Boat Dealers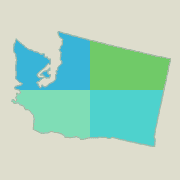 WA Resources
Bellevue
Yacht Enterprises LLC
9830 Lake Washington Blvd Ne
Bellevue, WA 98004
206 285-4199
Seattle Boat Co
13203 NE 16th St, Ste A
Bellevue, WA 98005
425 460-4066
Olympic Boat Centers - Bellevue Showroom
Bellevue Redmond Road
Bellevue, WA 98004
425 454-9929
Boater's World Discount Marine Center
100 108th Avenue Southeast
Bellevue, WA 98004
425 646-9350
Olympic Boat Centers Bellevue Annex
1405 132nd Avenue Northeast
Bellevue, WA 98005
425 456-3160
Lakeside Boat Service
13425 Southeast 30th Street
Bellevue, WA 98005
425 649-0188
Bellingham
Quality Trailers Inc
2030 Toledo St, Ste B
Bellingham, WA 98229
360 671-5068
Grand Yachts Northwest Ltd
2623 S Harbor Loop Dr
Bellingham, WA 98225
360 676-1248
Bellhaven Yacht Sales
714 Coho Way
Bellingham, WA 98225
360 733-6636
Fisherman's Cove Marina
2557 Lummi View Drive
Bellingham, WA 98226
360 758-2450
Bell Harbor Yacht Sales
2620 North Harbor Loop Drive
Bellingham, WA 98225
360 647-0903
Northwest Outboard Service and Marine Repair
110 East Axton Road
Bellingham, WA 98226
360 398-9286
Everett
Copper River Yacht Sales
2501 W Marine View Dr
Everett, WA 98201
425 252-5767
Everett Boathouse Yacht Sales
1230 W Marine View Dr
Everett, WA 98201
425 259-2582
Fishermans Boat Shop
2730 Federal Ave
Everett, WA 98201
425 259-0137
Everett Boathouse Yacht Sales
1001 14th Street
Everett, WA 98201
425 259-2582
Seattle
Ocean Alexander Yacht Sales
1001 Fairview Ave N, Ste 1400
Seattle, WA 98109
206 344-8566
Westport Yacht Sales
2280 W Commodore Way
Seattle, WA 98199
206 298-3360
Admiralty Yacht Sales
7001 Seaview Ave Nw, Ste 160
Seattle, WA 98117
206 267-3091
Irwin Yacht Sales
1109 N Northlake Way
Seattle, WA 98103
206 632-2900
Lieb Marine Service Sales
2406 NW 54th St
Seattle, WA 98107
206 284-2820
Quinns Boat Sales And Auction
3568 W Marginal Way Sw
Seattle, WA 98106
206 938-9830
Shoreline
Bayliner Olympic Boat Centers
16340 Aurora Ave N
Shoreline, WA 98133
206 363-5562
Olympic Boat Centers - Parts & Service- Service Department
17545 Midvale Avenue North
Shoreline, WA 98133
206 628-0176
Chelan
Chelan Boat Rentals Inc
1210 West Woodin Avenue
Chelan, WA 98816
509 682-4444
Colville
Raider Welded Aluminum Boat Co
367 Old Dominion Rd
Colville, WA 99114
509 684-8348
Raider Boats Inc
367 Old Dominion Road
Colville, WA 99114
509 684-8348
Spokane
Spokane Propeller & Dock Inc
6012 E Trent Ave
Spokane Valley, WA 99212
509 534-7003
Spokane Propeller & Dock Inc
6012 East Trent Avenue
Spokane, WA 99212
509 534-7003
Spokane Outboard Service
633 North Helena Street
Spokane, WA 99202
509 535-3371
Trudeau's Marina Inc - Sales
304 East Sprague Avenue
Spokane, WA 99202
509 624-2102
The Boat Shop of Spokane
11624 East Montgomery Drive
Spokane, WA 99206
509 921-9988
EZ Loader Boat Trailers
717 North Hamilton Street
Spokane, WA 99202
509 489-0181
Wenatchee
Feil Bob Boats And Motors Inc
2131 Sunset Hwy N
East Wenatchee, WA 98802
509 884-3558
Kent
Tern Boat Salvage
25028 Pacific Hwy S
Kent, WA 98032
253 946-9916
Seattle Boat Co
7260 S 224th St
Kent, WA 98032
253 872-8191
Seattle Propeller
8612 South 222nd Street
Kent, WA 98031
253 395-1818
Olympia
Tom S Outboard
221 East Bay Dr Ne
Olympia, WA 98506
360 754-3882
Us Marine Sales
3525 Pacific Ave Se
Olympia, WA 98501
360 455-0788
Hauser Boat Works
1614 Woodard Ave Nw
Olympia, WA 98502
360 943-3076
Capital City Yacht Sales
611 Columbia Street Northwest
Olympia, WA 98501
360 352-2007
U S Marine Sales and Service
3525 Pacific Avenue Southeast
Olympia, WA 98501
360 455-0788
Tacoma
Northcoast Yacht Inc
401 E Alexander Ave, Ste 407
Tacoma, WA 98421
253 383-3803
Aleutian Yachts LLC
401 E Alexander Ave, Ste 532-2
Tacoma, WA 98421
253 627-0704
Sales Northwest
1301 A St, Ste 600
Tacoma, WA 98402
253 383-7041
Midland Sales
9501 Portland Ave E
Tacoma, WA 98445
253 537-6602
Tacoma Propeller Western Wright
2601 East F Street
Tacoma, WA 98421
253 272-5065
Reliable Canvas Yacht Enclosures
1118 East D Street
Tacoma, WA 98421
253 272-3033
Vancouver
Boat Toys Inc
3315 NE 112th Ave Suite#59
Vancouver, WA 98662
360 260-8697
Most fishing boat dealers offer a variety of new and used boats. Look for a basic jon boat, an aluminum fishing boat, a combination fish and ski boat, a sophisticated bass boat or coastal fishing boats with help from these local dealers.
Fishing boat types for Washington waters
Fishing boats come in a variety of configurations including family fishing boats, pontoon boats, center console boats, bay boats, skiff boats, aluminum fishing boats, bass boats, inflatables, jon boats, canoes, kayaks, car toppers, electric boats and fish-and-ski models. Find yours at a fishing boat dealer near you.
If you like to fish in WA, many of these fishing boat dealers also carry an excellent selection of fishing tackle. You are apt to find a good selection of rods, reels, line, lures, and an assortment of fishing-related boat accessories. Some also offer live bait.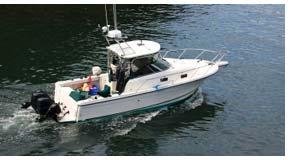 Washington fishing boat and bass boat dealers are often a resource for information on local fishing events. They are likely to have schedules and contact information for fishing tournament organizations, as well as event results. Staff members at these fishing boat stores often have a keen interest in fishing. As a result, they are quite often aware of local fishing conditions at fisheries in the area. Some also participate in fishing tournaments. Before heading out on your next fishing trip, stop by and get valuable information about how the fish are being caught on the water you plan to fish.
Fishing boats in Washington
Many of these fishing boat dealers also offer fishing licenses for sale. You can also acquire a fishing licence for Washington at many of these dealers or by visiting the Washington fishing licensing website.
Places To Go Fishing In WA
There are many places in Washington to to go fishing. Some of the larger lakes and rivers include Banks Lake, Noonsack River, Skagit River, Franklin D Roosevelt Lake, Lake Chelan, Columbia River, Omak Lake, Osoyoos Lake, Baker Lake, Methow River, Cowlitz River, Lake Crescent, Lake Ozette, Lake Umatilla, Lake Washington, Lake Bryan, Lake Sacajawea, Lake Wallula, Moses Lake, Potholes Reservoir, Alder Lake, Riffe Lake, Lewis River, Snake River, Rimrock Lake, Tucannon River, Swift Reservoir and Yale Lake. Most of these rivers and lakes provide excellent fishing opportunities.
Camp in Washington Near Fishing
Fishing and camping go hand in hand. Many of the fishing waters throughout Washington also offer camping opportunities. Here are just a few of the many camping facilities located at or nearby fishing waterways. Camano Island State Park, Skagit Island State Park, Wenberg State Park, Bridgeport State Park, Curlew Lake State Park, Riverside State Park, Beacon Rock State Park, Lake Sylvia State Park, Reed Island State Park, Maryhill State Park, Sun Lakes-Dry Falls State Park and Wenatchee Confluence State Park are options to consider when planning your next fishing and camping excursion.
Fishing boats for sale in all states.