Washington Fishing Boats
Bass boat and aluminum fishing boat dealers in WA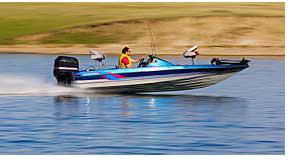 Fishing boat dealers are located throughout Washington with many of the larger dealers nearby major metropolitan areas like Kent, Lakewood, Olympia, Tacoma, Vancouver, Ellensburg, Kennewick, Moses Lake, Yakima, Walla Walla, Bellevue, Bellingham, Everett, Seattle, Shoreline, Chelan, Colville, Spokane, Waterville and Wenatchee. Other fishing boat dealers can also be found near lakes and along rivers throughout rural Washington.
New & Used Bass & Fishing Boat Dealers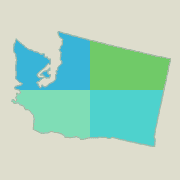 Most fishing boat dealers offer a variety of new and used boats. Look for a basic jon boat, an aluminum fishing boat, a combination fish and ski boat, a sophisticated bass boat or coastal fishing boats with help from these local dealers.
If you like to fish in WA, many of these fishing boat dealers also carry an excellent selection of fishing tackle. You are apt to find a good selection of rods, reels, line, lures, and an assortment of fishing-related boat accessories. Some also offer live bait.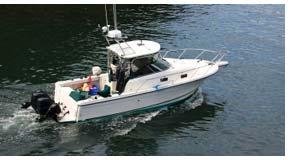 Washington fishing boat and bass boat dealers are often a resource for information on local fishing events. They are likely to have schedules and contact information for fishing tournament organizations, as well as event results. Staff members at these fishing boat stores often have a keen interest in fishing. As a result, they are quite often aware of local fishing conditions at fisheries in the area. Some also participate in fishing tournaments. Before heading out on your next fishing trip, stop by and get valuable information about how the fish are being caught on the water you plan to fish.
Many of these fishing boat dealers also offer fishing licenses for sale. You can also acquire a fishing licence for Washington at many of these dealers or by visiting the Washington fishing licensing website.
Fishing boats in Washington
Fishing Boats In Northwest Washington
Fishing Boats In Northeast Washington
Fishing Boats In Southwest Washington
Fishing Boats In Southeast Washington
Places To Go Fishing In WA
There are many places in Washington to to go fishing. Some of the larger lakes and rivers include Banks Lake, Noonsack River, Skagit River, Franklin D Roosevelt Lake, Lake Chelan, Columbia River, Omak Lake, Osoyoos Lake, Baker Lake, Methow River, Cowlitz River, Lake Crescent, Lake Ozette, Lake Umatilla, Lake Washington, Lake Bryan, Lake Sacajawea, Lake Wallula, Moses Lake, Potholes Reservoir, Alder Lake, Riffe Lake, Lewis River, Snake River, Rimrock Lake, Tucannon River, Swift Reservoir and Yale Lake. Most of these rivers and lakes provide excellent fishing opportunities.
Camp in Washington Near Fishing
Fishing and camping go hand in hand. Many of the fishing waters throughout Washington also offer camping opportunities. Here are just a few of the many camping facilities located at or nearby fishing waterways. Camano Island State Park, Skagit Island State Park, Wenberg State Park, Bridgeport State Park, Curlew Lake State Park, Riverside State Park, Beacon Rock State Park, Lake Sylvia State Park, Reed Island State Park, Maryhill State Park, Sun Lakes-Dry Falls State Park and Wenatchee Confluence State Park are options to consider when planning your next fishing and camping excursion.
Fishing boats for sale in all states.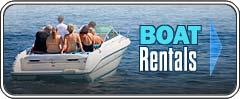 Fishing boat types for Washington waters
Fishing boats come in a variety of configurations including family fishing boats, pontoon boats, center console boats, bay boats, skiff boats, aluminum fishing boats, bass boats, inflatables, jon boats, canoes, kayaks, car toppers, electric boats and fish-and-ski models. Find yours at a fishing boat dealer near you.
Boats & Boating