Southwest Washington New & Used Boats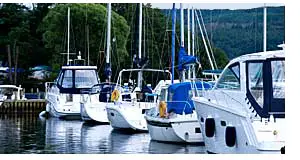 Choice boats for sale in southwest Washington at local boat dealers and outdoor centers offering a wide variety of boat types. Listed by proximity to major cities and waterways, you can find new and used boats for sale in your section of the state. Find boat dealers and other resources offering pontoon boats, fishing boats, family boats, yachts, sailboats, aluminum boats and others in southern and western Washington.
Boats for sale in southwest WA
Listed below find boat dealers and other resources offering boats for sale. Each dealer represents one or more boat manufacturers. In addition to new boats, most carry a variety of used boats for sale. Resources are listed within or near cities like Vancouver, Tacoma, Olympia, Lakewood and Kent. Contact them to see if they have the right boat for you.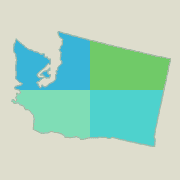 Southwest Resources
Locate boat dealers and other boat sales locations by region, then within or nearby cities in western and southern Washington.
Kent
Tern Boat Salvage
25028 Pacific Hwy S
Kent, WA 98032
253 946-9916
Seattle Boat Co
7260 S 224th St
Kent, WA 98032
253 872-8191
Lakewood
Olympia
Us Marine Sales
3525 Pacific Ave Se
Olympia, WA 98501
360 455-0788
Hauser Boat Works
1614 Woodard Ave Nw
Olympia, WA 98502
360 943-3076
Capital City Yacht Sales
611 Columbia Street Northwest
Olympia, WA 98501
360 352-2007
U S Marine Sales and Service
3525 Pacific Avenue Southeast
Olympia, WA 98501
360 455-0788
Port of Olympia - Swantown Boatworks
915 Washington Street Northeast
Olympia, WA 98501
360 528-8059
Tacoma
Martinac J M Shipbuilding
401 E 15th St
Tacoma, WA 98421
253 572-4005
Sales Northwest
1301 A St, Ste 600
Tacoma, WA 98402
253 383-7041
Midland Sales
9501 Portland Ave E
Tacoma, WA 98445
253 537-6602
Hollywood Boat And Motor Co
4301 S Union Ave
Tacoma, WA 98409
253 475-9246
Jet Boats Limited
5219 84th St E
Tacoma, WA 98446
253 536-7973
Tacoma Honda Sea-Doo
4701 Center Street
Tacoma, WA 98409
253 564-8678
Vancouver
Boat Toys Inc
3315 NE 112th Ave Suite#59
Vancouver, WA 98662
360 260-8697
Alder Lake
Riffe Lake
Rimrock Lake
Swift Reservoir
Yale Lake
Cowlitz River
Lewis River
Beacon Rock State Park
Lake Sylvia State Park
Reed Island State Park
Southwest WA boat dealers
If you are looking for a specific type boat for sale, chances are one of these dealers can help. Boats offered include sailboats, pleasure boats, yachts, pontoons, cruisers, cuddy cabin boats, canoes, car toppers, fishing boats, inflatables, jon boats, ski boats, deck boats, aluminum boats, electric boats, jet skis, yachts, luxury watercraft and others.
Boating in southwest Washington
Click here to acquire a Boat License in Washington.
New and used boats are offered for sale throughout the state. Whether you want to go deep sea fishing, want to catch bass and crappie, want to speed down the river water skiing, or prefer a family outing on a pontoon boat, there is nothing quite like the feeling of freedom that owning a boat delivers.
Storing Your Boat
If you are looking for boat storage in Southwest Washington, you may want to contact marinas on the lake where you prefer to go boating. Marinas including Kadow's Caterpillar Island Marina, West Bay Marina and Westport Marina either offer boat storage or can refer you to a resource for storing your boat.
Lending institutions offering loans in your area can help you handle boat financing. They can quote rates and terms for boat loans in Washington. You might find ways to save by requesting quotes from several loan providers. Often the boat dealer, where you purchase your boat, will offer financing options.
If you are buying a new or used boat it is highly recommended you acquire boating insurance to protect your investment and the members of your boating party.
Find boat sales in other states.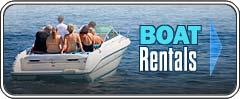 WA boat sales
Northwest Washington Boat Sales
Northeast Washington Boat Sales
Southwest Washington Boat Sales
Southeast Washington Boat Sales
WA Boats & Boating