Utah Boats
Boat dealers and boats for sale in UT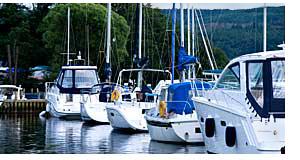 With all the boating opportunities in Utah, it's no wonder there is so many boat dealers throughout the state offering a wide variety of boats for sale. If you like to sightsee, cruise, fish or water ski, there are dealers with your dream boat for sale. To locate a dealer near you, first select a quadrant of the state. Then find a boat dealer listed by proximity to cities, waterways, campgrounds and attractions in UT.
Locate boats for sale throughout UT
For further information about boat registration in Utah, contact the Utah Motor Vehicle Division - Boat Licenses located at 210 North 1950 West, Salt Lake City UT 84134. The phone number is 801 297-7780.
New & Used Boats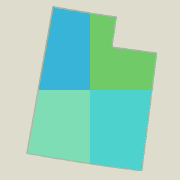 Utah Resources
Sandy
Sea-Doo Watercraft
8531 S 700 W, Ste C
Sandy, UT 84070
801 569-2905
Salt Lake City
Metal Craft Trailers Inc
2740 Lemel Cir
Salt Lake City, UT 84115
801 487-7586
Ralphs Boat Repair
3183 S 300 W
Salt Lake City, UT 84115
801 467-9706
Executive Boat And Yacht Brkrg
3733 S Main St
Salt Lake City, UT 84115
801 288-0545
Cruisers Inc Boats by Wasatch Marine
3787 South 500 West
Salt Lake City, UT 84115
801 268-6400
Starfire Boat Company
619 South 600 West
Salt Lake City, UT 84101
801 768-1943
Saint George
Stephen Wade Powersports
1295 E Red Hills Pkwy
Saint George, UT 84770
435 628-4476
Mc-Atv Powersports
930 West Sunset Boulevard
Saint George, UT 84770
435 986-4136
Painter's Sun Country RV Truck & Boat
1500 Hilton Drive
Saint George, UT 84770
435 673-1500
Some of the major cities we have listed for your convenience include Vernal, Moab, Fillmore, Sandy, Saint George, Logan, Green River, Price, Roosevelt, Layton, Cedar City, Delta, Provo, Monroe, Salt Lake City, Bluff, Park City, Halls Crossing, Huntington and Ogden.
Utah boat dealers are familiar with boating requirements in UT. They can easily assist you in selecting the right boat for your intended use, as well as make suggestions for boating safety and ways to keep operating costs to a minimum.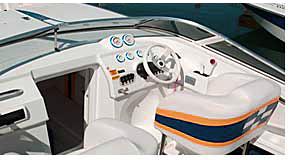 Most of these boat dealers offer new and used boats in many styles and configurations. You can find fishing boats, deck boats, pontoon boats, bow riders and party boats. Some UT boat dealers may also offer bay and offshore boats for larger bodies of water and coastal use. Yacht dealers in Utah offer luxury yachts that come with everything including the kitchen sink - often with gold plated faucets and accessories.
Places to Boat In Utah
Once you acquire the ideal boat, we'll help you find places to boat in Utah. Lakes are listed by quadrant within the state for convenience. The list of major lakes includes Deer Creek Reservoir, Flaming Gorge Reservoir, Blue Creek Reservoir, Mona Reservoir, Pineview Reservoir, Fish Lake, Pineview Reservoir, Strawberry Reservoir, Joes Valley Reservoir, Lake Powell, Utah Lake, Bear Lake, Jordanelle Reservoir, Gunnison Reservoir, Otter Creek Reservoir, Millsite Reservoir, Sevier Bridge Reservoir, Huntington Lake, Mill Meadow Reservoir and Piute Reservoir.
Rivers too can be a fun place to go boating and are listed by quadrant also. Some of the major rivers we've identified include Sevier River, Virgin River, Bear River, Fremont River, Price River, Green River, Dirty Devil River and Weber River.
Boat companies and manufacturers in Utah
Throughout UT you may find manufacturers of boats, trailers or boat accessories including Desert Shore Yachts and HydroSwift Boats.
Boat types commonly used on UT waters.
If you are looking for a specific type boat, we may have information for you. Some of the boat types we cover include sailboats, pleasure boats, family boats, pontoon boats, cruisers, fishing boats, bass boats, speedboats, inflatables, jon boats, cuddy cabin boats, canoes, car toppers, ski & wake board boats, deck boats, aluminum boats, electric boats, jet skis, personal watercraft and fish-and-ski combos.
We'll help you find the boat, waterways and resources to make owning or renting a boat in Utah an absolute pleasure.
Boats in Other States