Utah Boat Storage
Dry dock, marinas and indoor boat storage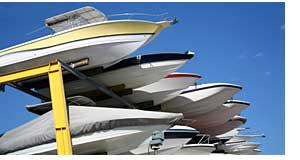 Storing your boat in a safe area can relieve a lot of stress for most boat owners. Covered storage offers additional protection from the sun and ultra-violet rays which can deteriorate boat finishes and canvas tops plus attack seats, woodwork and carpet. In this Utah section of the site, we list boat storage facilities by location relative to major cities, lakes and area attractions for your convenience.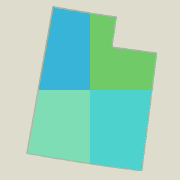 Utah Resources
Provo
Slate Canyon Storage
1715 S State St
Provo, UT 84606
801 374-1312
Salt Lake City
Ralphs Boat Repair
3183 S 300 W
Salt Lake City, UT 84115
801 467-9706
Executive Boat And Yacht Brkrg
3733 S Main St
Salt Lake City, UT 84115
801 288-0545
Cruisers Inc Boats by Wasatch Marine
3787 South 500 West
Salt Lake City, UT 84115
801 268-6400
Starfire Boat Company
619 South 600 West
Salt Lake City, UT 84101
801 768-1943
Saint George
Painter's Sun Country RV Truck & Boat
1500 Hilton Drive
Saint George, UT 84770
435 673-1500
Some of the major cities we list, which are listed by region of the state, include Provo, Sandy, Layton, Ogden, Park City, Price, Salt Lake City, Logan, Roosevelt, Vernal, Fillmore, Monroe, Cedar City, Delta, Green River, Halls Crossing, Saint George, Huntington, Moab and Bluff.
Many marinas offer boat storage and other services for launching and extracting your boat. Many of these marinas in Utah also offer boat repair services. A partial listing of marinas in UT includes American Fork Marina, Port Ramp Marina, Strawberry Reservoir, Ideal Beach Marina, Fish Lake Lodge & Marina, Otter Creek RV Park & Marina, Huntington Lake Marina and Joe's Valley Marina.
Consider weather and security implications when choosing local storage options. Extreme weather can damage fabrics and boat finishes over time. The need for security is a question one should consider as well. Covered and indoor boat storage is a good solution but may have height limitations which could eliminate some sailboats. Some Utah indoor storage units may be too small for some pontoon boats, cruisers, cuddy cabin boats and other longer boats. Contact local storage facilities to confirm size limitations.
Boat storage options in Utah are varied. Click here for boat storage options and step-by-step tips and instrictions.
For those who do not own a boat, and prefer to avoid the costs of ownership, rental boats can be a cost effective option.
Locate boat storage facilities in other states.