Arkansas Boat Storage
Dry dock, marinas and indoor boat storage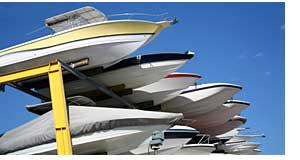 Storing your boat in a safe area can relieve a lot of stress for most boat owners. Covered storage offers additional protection from the sun and ultra-violet rays which can deteriorate boat finishes and canvas tops plus attack seats, woodwork and carpet. In this Arkansas section of the site, we list boat storage facilities by location relative to major cities, lakes and area attractions for your convenience.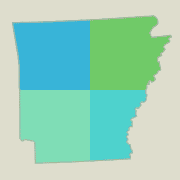 Arkansas Resources
Alma
Whits Boat Sales Storage
4615 N Highway 71
Alma, AR 72921
479 632-0102
Fayetteville
D And D Storage
1199 S Mally Wagnon Rd
Fayetteville, AR 72701
479 587-0526
Harrison
Boat World Inc
824 North Main Street
Harrison, AR 72601
870 741-9500
Mountain Home
J S Boats
4176 Highway 5 S
Mountain Home, AR 72653
870 491-5545
Tracy Area Boat & Motor Sales
6198 Highway 5 S
Mountain Home, AR 72653
870 491-5422
Quarry Marina
209 Quarry Park Point
Mountain Home, AR 72653
870 449-5388
Ozark Boat Docks Inc
4285 Highway 62 East
Mountain Home, AR 72653
870 492-5911
Cranfield Boat Dock Inc
2028 Cranfield Road
Mountain Home, AR 72653
870 492-5191
Hot Springs
Water Docks Inc
4901 Central Ave
Hot Springs, AR 71913
501 525-2726
Salty Dog Boat Jet Ski Rental
4931 Central Ave
Hot Springs, AR 71913
501 525-6400
Xpress Boats Inc
199 Extrusion Pl
Hot Springs National Park, AR 71901
501 262-5300
Power Boats Inc
4903 Central Ave
Hot Springs National Park, AR 71913
501 525-1166
Williamson Boat Docks Inc
3531 Central Avenue
Hot Springs National, AR 71913
501 623-7698
Little Rock
Classxboats WMI
5211 Taraha Industrial Dr
North Little Rock, AR 72117
501 945-9800
Red Ingram Boat Repair Inc
3112 Gribble St
North Little Rock, AR 72114
501 945-7977
Texarkana
Fairview Boat Sales
1602 Garland Avenue
Texarkana, AR 71854
870 772-4183
Pine Bluff
Bluff City Boats Inc
1721 S Blake St
Pine Bluff, AR 71603
870 536-3902
Some of the major cities we list, which are listed by region of the state, include Fayetteville, Harrison, Alma, Cotter, Marion, Mountain View, Mountain Home, Jonesboro, Tumbling Shoals, Walnut Ridge, Hot Springs, Little Rock, Arkadelphia, Athens, Pine Bluff, Redfield, Texarkana, St Charles, Tichnor and Eudora.
Many marinas offer boat storage and other services for launching and extracting your boat. Many of these marinas in Arkansas also offer boat repair services. A partial listing of marinas in AR includes 101 Boat Dock Marina, Bull Shoals Lake Boat Dock, Lake Maumelle, Quarry Marina, De Gray Lake Resort State Park Marina, Navy Landing Marina, Jolly Roger's Marina and Lake Chicot State Park Marina.
Boat storage options in Arkansas are varied. Click here for boat storage options and step-by-step tips and instrictions.
For those who do not own a boat, and prefer to avoid the costs of ownership, rental boats can be a cost effective option.
Locate boat storage facilities in other states.