Arkansas Boating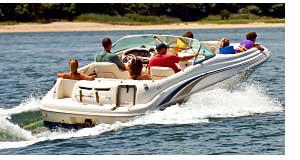 Arkansas is a paradise for boaters, with its numerous lakes and waterways offering endless opportunities for water-based adventures. Among the most popular boating lakes in the state is Lake Ouachita, known for its expansive size, clear waters, and beautiful shoreline. This lake is a haven for boaters of all kinds, from fishing enthusiasts to families looking for a day of relaxation and fun on the water.
Pontoon boats are a common sight on Arkansas lakes, and for good reason. These spacious and comfortable vessels are perfect for leisurely cruises, family outings, and social gatherings. With their large decks and ample seating, pontoon boats provide a stable and enjoyable platform for taking in the picturesque views and creating lasting memories with loved ones.
Families, in particular, appreciate the versatility of boat types available in Arkansas. From pontoon boats to deck boats and bowriders, families can choose the vessel that best suits their needs and preferences. Deck boats, with their wide bow areas and open layouts, are especially popular for accommodating larger groups and water activities like tubing and waterskiing.
In addition to owning boats, many boaters in Arkansas opt for rental boats to explore the state's scenic waterways. Boat rental services are readily available, making it easy for both residents and visitors to experience the joys of boating without the commitment of boat ownership. Whether you're interested in fishing, water sports, or simply cruising the lake, rental boats provide a convenient and cost-effective option.
Arkansas is a boater's dream destination, with its stunning lakes, diverse boat types, and opportunities for both boat owners and renters. Whether you're looking for a tranquil day on the water with a pontoon boat or seeking adrenaline-filled water sports on a rental boat, Arkansas has something to offer every boating enthusiast. So, grab your life jacket and set sail on the sparkling waters of Arkansas for an unforgettable boating experience.
There are plenty of fun places to go boating in Arkansas. Whether it's a family outing or just the guys going fishing or skiing, boating is fun for all. And there is boating in all corners of of the state. This website focuses on all aspects of boating including new and used boats for sale, boat rentals, repairs, accessories, storage and more.
Boating in AR
Arkansas is a boating paradise, get out in the great outdoors and enjoy it every chance you get. For further information about boating in Arkansas, contact the Arkansas Game & Fish Commission - Boating Licenses located at 2 Natural Resources Drive, Little Rock, AR 72205. The phone number is 501 223-6300.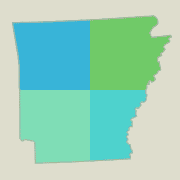 Arkansas Resources
Alma
Whits Boat Sales Storage
4615 N Highway 71
Alma, AR 72921
479 632-0102
Harrison
Honda Power Sports
824 N Main St
Harrison, AR 72601
870 365-0565
Boat World Inc
824 North Main Street
Harrison, AR 72601
870 741-9500
Mountain Home
Midland Marine Center
1893 Highway 62 E
Mountain Home, AR 72653
870 425-4200
J S Boats
4176 Highway 5 S
Mountain Home, AR 72653
870 491-5545
Tracy Area Boat & Motor Sales
6198 Highway 5 S
Mountain Home, AR 72653
870 491-5422
Midland Marine Center
Northeast US62
Mountain Home, AR 72653
870 425-4200
Ozark Motor Sports
3194 Highway 5 North
Mountain Home, AR 72653
870 424-2628
Ozark Boat Docks Inc
4285 Highway 62 East
Mountain Home, AR 72653
870 492-5911
Jonesboro
Laws Marine Supply
2100 W Washington Ave
Jonesboro, AR 72401
870 243-5171
J T Motorsports
105 West Parker Road
Jonesboro, AR 72404
870 932-9001
Powersports Of Jonesboro
4808 E. Highland
Jonesboro, AR 72401
870 268-1811
Arkadelphia
Commercial Warehouse Sports Inc
Highway 67 North
Arkadelphia, AR 71923
870 246-5541
Hot Springs
Trader Bills Outdoor Sports
1530 Albert Pike Rd
Hot Springs National Park, AR 71913
501 623-8403
Diamond Lakes Watersports
2435 Albert Pike Rd
Hot Springs, AR 71913
501 760-7100
Anderson Marine
2425 Airport Rd
Hot Springs, AR 71913
501 760-6200
Harbour Marine
5717 Central Ave
Hot Springs National Park, AR 71913
501 525-5585
Bull Bayou Marine
763 Bull Bayou Rd
Hot Springs National Park, AR 71913
501 767-5568
Salty Dog Boat Jet Ski Rental
4931 Central Ave
Hot Springs, AR 71913
501 525-6400
Little Rock
Arts Sport Shop Inc
901 W 33rd St
North Little Rock, AR 72118
501 753-7351
Nife Marine
4100 Rixie Rd
North Little Rock, AR 72117
501 835-2929
H W Marine
5039 Warden Rd
North Little Rock, AR 72116
501 791-2628
H 2O Sportz Marine
4100 Rixie Rd
North Little Rock, AR 72117
501 834-0998
Kawasaki Sports Center
5922 South University Avenue
Little Rock, AR 72209
501 562-9448
Texarkana
Fairview Boat Sales
1602 Garland Avenue
Texarkana, AR 71854
870 772-4183
Pine Bluff
Bluff City Boats Inc
1721 S Blake St
Pine Bluff, AR 71603
870 536-3902
For convenience, resources are listed first by area of the Arkansas, then by proximity to cities, waterways, parks, campgrounds and other relative attractions in AR. Cities listed in this section include Alma, Cotter, Fayetteville, Harrison, Mountain Home, Jonesboro, Marion, Mountain View, Tumbling Shoals, Walnut Ridge, Arkadelphia, Athens, Hot Springs, Little Rock, Texarkana, Eudora, Pine Bluff, Redfield, St Charles and Tichnor.
Resources are also identified nearby campgrounds including Hobbs State Park, Lake Dardanelle State Park, Withrow Springs State Park, Crowley's Ridge State Park, Mammoth Spring State Park, Village Creek State Park, Cossatot River State Park, Millwood State Park, White Oak Lake State Park, Lake Chicot State Park, Mississippi River State Park and Moro Bay State Park.
Rivers & Lakes For Boating in AR
Arkansas lakes with boating opportunities are listed within quadrants of Arkansas include Beaver Lake, Bull Shoals, Lake Dardanelle, Lake Maumelle, Norfolk Lake, Big Lake, Greers Ferry Lake, Lake Des Arc, Norfolk Lake, Wapanocca Lake, De Gray Lake, Lake Greeson, Lake Hamilton, Lake Millwood, Lake Ouachita, Beaver Creek Lake, Hamptons Reservoir, Hartz Reservoir, Lake Jack Lee and Peckerwood Lake. Many of these lakes offer multiple boat launching facilities at various locations around the lake.
Arkansas also affords some boating or canoeing on rivers like Arkansas River, Buffalo River, Black River, St Francis River, Little River, Red River, Arkansas River and Saline River.
AR boating equipment and gear.
Throughout Arkansas you can find boat dealers, outdoor centers, sporting good stores, bait and tackle stores, RV centers and discount stores offering a wide variety of boating equipment, accessories and supplies.
Go boating in Arkansas
Gather up the family along with some snacks and refreshing beverages and go enjoy the thrill of fresh air in your face and the sun on your back. When boating you can see parts of Arkansas accessible only by water. Often you'll see birds and wildlife not normally seen in city areas. Plus, sunrises and sunsets always seem more majestic when you are in the great outdoors.
Boating opportunities in other states.