North Dakota Boating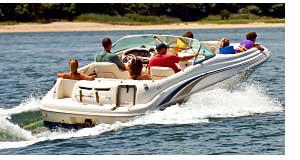 Plenty of fun places to go boating in North Dakota. Whether it's a family outing or just the guys going fishing or skiing, boating is fun for all. And there is boating in all corners of of the state. Whether you live in the northwest, northeast, southwest or southeast part of the state, chances there are plenty of opportunities to go boating nearby.
Boating in ND
For further information about boating in North Dakota, contact the North Dakota Game & Fish - Boating Licenses located at 100 N. Bismarck Expressway, Bismarck, ND 58501. The phone number is 701-328-6335.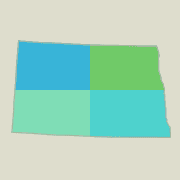 ND Resources
Garrison
Six Mile Corner Bait Tackle & Marine Repair
1607 Highway 83 Northwest
Garrison, ND 58540
701 337-5704
Minot
North Country Marine Motor Sports Inc
1200 20Th Ave Se
Minot, ND 58701
701 837-9999
Jeffs Sport Shop Inc
11 54th Ave Se
Minot, ND 58701
701 838-3229
Minot Motor Marine Inc
3400 S Broadway Hwy 83
Minot, ND 58701
701 852-4029
Vallely Sport & Marine
2125 Highway 2 And 52 West
Minot, ND 58701
701 852-1625
Watford City
Wayne's Sport Center Inc
701 4th Avenue Northeast
Watford City, ND 58854
701 842-3294
Williston
Williston R V Marine
14049 Highway 2
Williston, ND 58801
701 577-7846
Xtreme Marine
13877 Highway 2
Williston, ND 58801
701 774-2628
Valley Sport & Marine
1301 Bison Drive
Williston, ND 58801
701 572-2123
Devils Lake
Halversons Motor Sports
1410 Kelly Dr
Devils Lake, ND 58301
701 662-1044
Blake's Marine & Sports
434 Highway 2 West
Devils Lake, ND 58301
701 662-6655
Joe's Sport Center Inc
909 Highway 2 West
Devils Lake, ND 58301
701 662-4071
Riverdale
Bayside Marine Co
608 Dakota Ave
Riverdale, ND 58565
701 654-7446
Fargo
RV and Marine Mclaughlin's
325 25th Street South
Fargo, ND 58103
701 237-6046
Howie's Auto & Marine Repair
1822 3rd Ave N
Fargo, ND 58102
701 235-3765
Checkmate Performance Power Boats of Fargo
330 40th Street South
Fargo, ND 58103
701 277-9612
Universal Boatmotor Salvage
650 9th Street Northwest
West Fargo, ND 58078
701 282-3997
Jamestown
Dales Motorsports
Po Box 692
Jamestown, ND 58402
701 662-5161
Gun And Reel Sports Inc
115 1st St W
Jamestown, ND 58401
701 252-2850
This website focuses on all aspects of boating including new and used boats for sale, boat rentals, repairs, accessories, storage and more.
For convenience, resources are listed first by area of the North Dakota, then by proximity to cities, waterways, parks, campgrounds and other relative attractions in ND. Cities listed in this section include Garrison, Minot, New Town, Watford City, Williston, Bisbee, Devils Lake, Fort Totten, Granville, Minnewauken, Beach, Bowman, Dixon, Medora, Riverdale, Bismark, Carrington, Fargo, Jamestown and Wahpeton.
Resources are also identified nearby campgrounds including Beulah Bay Recreation Area, Lewis & Clark State Park, Little Missouri State Park, Icelandic State Park, Grahams Island State Park, Lake Metigoshe State Park, Cross Ranch State Park, Ft Abraham Lincoln State Park, Pelican Point Landing, Beaver Lake State Park, Doyle Memorial Campground and Fort Ransom State Park.
Rivers & Lakes For Boating in ND
North Dakota lakes with boating opportunities are listed within quadrants of North Dakota include Lake Audubon, Lake Darling, Lake Metigoshe, Lake Sakakawea, Powers Lake, Devils Lake, Dry Lake, Lake Alice, Morrison Lake, Stump Lake, Bowman-Haley Lake, Cedar Lake, Lake Tschida, Patterson Lake, White Lake, Arrowwood Lake, Jamestown Reservoir, Lake Ashtabula, Pipestem Lake and Rice Lake. Many of these lakes offer multiple boat launching facilities at various locations around the lake.
North Dakota also affords some boating or canoeing on rivers like Little Muddy River, White Earth River, Forest River, Tongue River, Cedar River, Heart River, Maple River and Wild Rice River.
ND boating equipment and gear.
Throughout North Dakota you can find boat dealers, outdoor centers, sporting good stores, bait and tackle stores, RV centers and discount stores offering a wide variety of boating equipment, accessories and supplies.
Go boating in North Dakota
Gather up the family along with some snacks and refreshing beverages and go enjoy the thrill of fresh air in your face and the sun on your back. When boating you can see parts of North Dakota accessible only by water. Often you'll see birds and wildlife not normally seen in city areas. Plus, sunrises and sunsets always seem more majestic when you are in the great outdoors.
Boating opportunities in other states.