Lake Oahe In North Dakota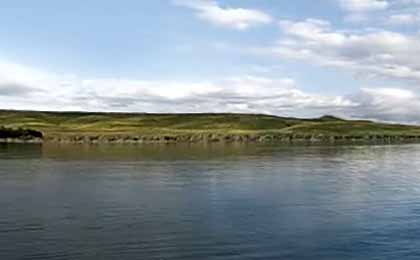 Boating & Water Sport Activities
Lake Oahe, situated in North Dakota along the Missouri River, is a massive reservoir known for its stunning vistas and abundant recreational opportunities. Stretching across the state's border with South Dakota, the lake offers a vast expanse of water for boating enthusiasts and outdoor adventurers to explore.
Nearby attractions to Lake Oahe showcase the region's natural beauty and cultural heritage. Visitors can explore the rugged landscapes of the Missouri River Breaks or visit historic sites like the Lewis and Clark Interpretive Center in Washburn, providing a glimpse into the past and the area's significance in American history.
Boating is a favored activity on Lake Oahe, with its vast size allowing for long and leisurely journeys on the water. Marinas along the shores provide essential services and amenities to boaters, ensuring a smooth and enjoyable experience on the lake. The marinas also offer boat rentals for those who want to experience the lake's splendor without bringing their own vessels.
Popular water sports such as water skiing, tubing, and jet skiing are abundant on Lake Oahe, attracting thrill-seekers and adrenaline enthusiasts. The calm waters and wide-open spaces make it an ideal destination for adventurous water activities.
Numerous boat launch ramps are strategically located around Lake Oahe, making it convenient for boaters to access the water and set sail on their expeditions. Whether visitors are fishing, cruising, or simply enjoying the scenic views, these launch ramps provide easy entry and exit points to the lake.
Nearby cities like Bismarck, Pierre, and Mobridge offer easy access to Lake Oahe and its recreational opportunities. These vibrant communities provide a range of accommodations, dining options, and cultural attractions to enhance the overall experience of visiting the area.
The boating season at Lake Oahe typically spans from late spring to early fall when the weather is mild, and the waters are favorable for boating and water sports. During this time, the lake comes alive with activity as boaters and anglers take advantage of the pleasant conditions.
Fishing at Lake Oahe is a major draw for many visitors, with the lake boasting a diverse range of fish species, including walleye, salmon, and smallmouth bass. Anglers flock to its waters to test their skills and experience the thrill of reeling in a big catch.
For those seeking a more immersive experience with nature, camping is available at various campgrounds surrounding Lake Oahe. Camping under the stars allows visitors to fully appreciate the serene beauty of the area and create lasting memories amidst the great outdoors.
Boating, camping and fishing.
Behind the Oahe Dam, stretches Lake Oahe. One third of this 370,000-acre boating lake is in south-central North Dakota, including a third of over 2,200 miles of shoreline. At least a dozen boating access areas have boat launch ramps. General Sibley Park & Campground has a boat launch for small craft (up to 15 ft) and is ideal for launching canoes, kayaks and car-top boats. It is very fertile smallmouth fishery and also maintains abundant schools of catfish, walleye, trout, salmon and pike. The real draw is the population of quality smallmouth bass. Four to five-pound fish are quite common, and smallies over six pounds are not uncommon. Walleye, lake trout and landlocked salmon also grow big here and draw attention from fishing enthusiasts. The ideal way to fish this large body of water is from a boat, yet anglers can find plenty of places to fish from the bank. Ice fishing in winter can be very productive for crappie, walleye and pike. Plenty of campgrounds, RV parks and lodging options are available, primarily on the eastern side of the lake.
Area Amenities
Marina: YES
Boat Rental: NO
Boat Launch Ramp: YES
Campgrounds: YES
RV Hookups: YES
Lodging: YES
Convenience Store: YES
Bait & Tackle: YES
Restaurant: YES
Camping
General Sibley Park Campground - 701 222-1844
Hillcrest Acres Campground - 701 255-4334
Bismarck KOA Journey Campground - 701 222-2662
Hazelton Recreation Area Campground - 701 255-0015
Beaver Creek Recreation Area Campground - 701 255-0015
Kohler Point Campground - 701 595-0696
South Dakota Campgrounds & RV Parks
Lake Oahe Map
Fishing
Fish species found in Lake Oahe include smallmouth bass, channel catfish, walleye, lake trout, Chinook salmon and northern pike.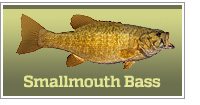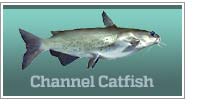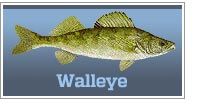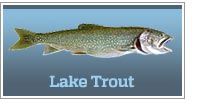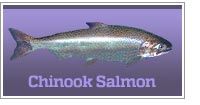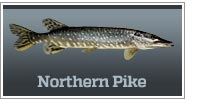 Click here for a ND Fishing License.
Local Contact Information
General Sibley Park & Campground
5001 S Washington St
Bismarck, ND 58504
701 222-1844
Find boating lakes in other states.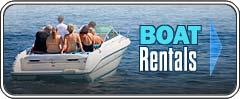 ND Boats & Boating
Boat, Camp & Fish At Lake Oahe