Delaware Boating & Boat Dealers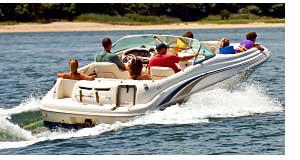 Plenty of fun places to go boating in Delaware. Whether it's a family outing or just the guys going fishing or skiing, boating is fun for all. And there is boating in all corners of of the state. Wherever you live in the state, there are plenty of opportunities to go boating nearby.
Boating in DE
Delaware is a boating paradise, get out in the great outdoors and enjoy it every chance you get. For further information about boating in Delaware, contact the Delaware Division of Fish & Wildlife - Boating Licenses located at 89 Kings Highway, Dover, DE 19901. The phone number is 302 739-9918.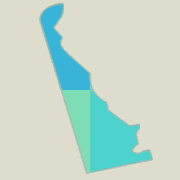 Delaware Resources
Newark
Eastern Marine
931 S Chapel St
Newark, DE 19713
302 737-6603
Dimarco Marine Performance
1200 Interchange Blvd
Newark, DE 19711
302 455-1440
Tristate Power Boats Inc
4 Albe Dr
Newark, DE 19702
302 368-2628
Wilmington
A C Marine Inc
606 W Matson Run Pkwy
Wilmington, DE 19802
302 761-9433
Rudy Marine Inc
411 S Maryland Ave
Wilmington, DE 19804
302 999-8735
Dryden Marine Performance
307 Gordon Ave
Wilmington, DE 19809
302 764-6516
Wilderness Canoe Trips Inc
2111 Concord Pike
Wilmington, DE 19803
302 654-2227
Hilton Marine Supply CO
1900 Kirkwood Highway
Wilmington, DE 19805
302 994-3365
Maximum Performance Marine
305 Cassidy Drive
Wilmington, DE 19804
302 993-1128
Laurel
Mid Shore Boat Sales LLC
11432 Trussum Pond Rd
Laurel, DE 19956
302 875-7958
Seaford
Sturgis Marine Sales Service Inc
20676 Sussex Hwy
Seaford, DE 19973
302 629-3581
Georgetown
H Tuman RV & Marine Inc.
RR 113 & Stockley Rd
Georgetown, DE 19947
302 856-7233
Lewes
Boatel Boat Storage
209 East Savannah Road
Lewes, DE 19958
302 645-8904
Millsboro
Shorts Marine Inc
26022 Julias Ln
Millsboro, DE 19966
302 947-9870
Short's Marine Inc
Long Neck Road
Millsboro, DE 19966
302 947-5050
Bayside Marine
214 West Carteret Court
Millsboro, DE 19966
302 822-2163
Selbyville
Midlantic Marine Center
36624 Dupont Blvd
Selbyville, DE 19975
302 436-2628
Hungerfords Marine Repair
37219 Johnson Rd
Selbyville, DE 19975
302 436-4270
This website focuses on all aspects of boating including new and used boats for sale, boat rentals, repairs, accessories, storage and more.
For convenience, resources are listed first by area of the Delaware, then by proximity to cities, waterways, parks, campgrounds and other relative attractions in DE. Cities listed in this section include Dover, Glasgow, Middletown, Newark, Wilmington, Felton, Greenwood, Harrington, Laurel, Seaford, Fenwick Island, Georgetown, Lewes, Millsboro and Selbyville.
Resources are also identified nearby campgrounds including Driftstone Campground, G & R Recreation Area & Campground, Lums Pond State Park, Killens Pond State Park, Pine Ridge RV Park, Trap Pond State Park, Cape Henlopen State Park, Delaware Seashore State Park and Holly Lake Camp Sites.
Rivers & Lakes For Boating in DE
Delaware lakes with boating opportunities are listed within quadrants of Delaware include Becks Pond, Hoopes Reservoir, Lums Pond, Silver Lake, Smalleys Pond, Collins Pond, Hearns Pond, Horsey Pond, Killens Pond, McGinnis Pond, Chipman Pond, Gordon Pond, Haven Lake, Millsboro Pond and Red Mill Pond. Many of these lakes offer multiple boat launching facilities at various locations around the lake.
Be prepared, be safe, carry good boating insurance, and report any injuries immediately.
Delaware also affords some boating or canoeing on rivers like Christina River, Smyrna River, Murderkill River, Nanticoke River, Mispillion River and St Jones River.
DE boating equipment and gear.
Throughout Delaware you can find boat dealers, outdoor centers, sporting good stores, bait and tackle stores, RV centers and discount stores offering a wide variety of boating equipment, accessories and supplies.
Go boating in Delaware
Gather up the family along with some snacks and refreshing beverages and go enjoy the thrill of fresh air in your face and the sun on your back. When boating you can see parts of Delaware accessible only by water. Often you'll see birds and wildlife not normally seen in city areas. Plus, sunrises and sunsets always seem more majestic when you are in the great outdoors.
Boating opportunities in other states.

Boats & Boating