Enjoy Great Boating on Lakes in New Mexico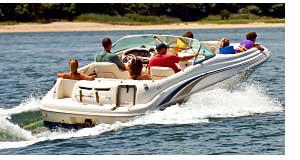 New Mexico's boating scene is a haven for water enthusiasts, offering a variety of popular boating lakes scattered across the state. Some of the most well-known lakes for boating in New Mexico include Elephant Butte Lake, Navajo Lake, and Caballo Lake, among others. Each lake provides a unique boating experience, from vast expanses of clear waters to picturesque surroundings that beckon both locals and tourists alike.
Among the boat types favored by boaters in New Mexico are pontoon boats and family boats. Pontoon boats are particularly popular due to their stability, spaciousness, and versatility. These boats offer ample seating, making them ideal for family outings, picnics, or leisurely cruises along the serene waters of the state's lakes. With their flat decks, pontoon boats also provide a perfect platform for hosting social gatherings and celebrations on the water.
Family boats, another favored option, cater to those seeking comfort and relaxation during their boating adventures. These boats come equipped with various amenities, such as sunshades, comfortable seating, and entertainment systems, ensuring that everyone on board can thoroughly enjoy their time on the lake.
Additionally, New Mexico's boating community enjoys a diverse selection of rental boats available at major lakes throughout the state. Rental options encompass a wide range of boat types, including fishing boats, pontoon boats, and family boats. Renting a boat allows both locals and visitors to experience the joys of boating without the commitment of boat ownership, making it a popular choice for those looking for a day of fun and relaxation on the water.
New Mexico's boating culture thrives on the beauty and tranquility of its popular boating lakes. Whether cruising on a pontoon boat, enjoying quality time with loved ones on a family boat, or experiencing the thrill of fishing on a rental boat, boaters in New Mexico have a plethora of options to choose from, making their boating experiences truly memorable and enjoyable.
There are plenty of fun places to go boating in New Mexico. Whether it's a family outing or just the guys going fishing or skiing, boating is fun for all. And there is boating in all corners of of the state with plenty of opportunities to go boating nearby.
Boating in NM
For further information about boating in New Mexico, contact the New Mexico State Parks - Boating Licenses located at 1220 South St. Francis Drive, Santa Fe, NM 87505. The phone number is 505 476-3355.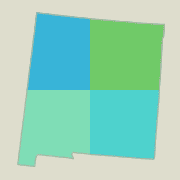 This website focuses on all aspects of boating including new and used boats for sale, boat rentals, repairs, accessories, storage and more.
For convenience, resources are listed first by area of the New Mexico, then by proximity to cities, waterways, parks, campgrounds and other relative attractions in NM. Cities listed in this section include Albuquerque, Farmington, Gallup, Grants, Los Lunas, Cimarron, Espanola, Las Vegas, Los Alamos, Santa Fe, Deming, Las Cruces, Magdalena, Silver City, Truth Or Consequences, Alamogordo, Artesia, Carlsbad, Carrizozo and Roswell.
Resources are also identified nearby campgrounds including Bluewater Lake State Park, El Vado Lake State Park, Navajo Lake State Park, Clayton Lake State Park , Morphy Lake State Park, Storrie Lake State Park, Caballo Lake State Park, Elephant Butte Lake State Park, Leasburg Dam State Park, Bottomless Lakes State Park, Brantley Lake State Park and Sumner Lake State Park.
Rivers & Lakes For Boating in NM
New Mexico lakes with boating opportunities are listed within quadrants of New Mexico include Abiquiu Reservoir, Bluewater Lake, Cutter Reservoir, Morgan Lake, Navajo Lake, El Vado Lake, Heron Lake, Santa Rosa Lake, Sumner Lake, Ute Lake, Acomita Lake , Caballo Lake, Elephant Butte Reservoir, Paguate Reservoir, Togeye Lake, Brantley Lake, Conchas Lake, Eagle Nest Lake, Lake McMillan and Red Bluff Reservoir. Many of these lakes offer multiple boat launching facilities at various locations around the lake.
New Mexico also affords some boating or canoeing on rivers like Rio San Jose, San Juan River, Corrizo Creek, Ute Creek, Gila River, Rio Grande, Pecos River and Rio Penasco.
Boating in New Mexico
Northwest Resources
Albuquerque
D And M Marine
2123 Menaul Blvd Ne, Ste A
Albuquerque, NM 87107
505 884-2628
Jerry's Custom Marine & Auto Trim
123 San Pablo Street Northeast
Albuquerque, NM 87108
505 265-4559
Taylor Marine
4908 Hawkins Street Northeast
Albuquerque, NM 87109
505 344-3586
American R V & Marine
Central &
Albuquerque, NM 87101
505 293-1983
Young's Performance Marine
5445 Edith Boulevard Northeast
Albuquerque, NM 87107
505 341-1230
Sportaboats
Post Office Box 30802
Albuquerque, NM 87190
505 341-2690
Farmington
Dm Boat Repair
917 Brown Ave
Farmington, NM 87401
505 326-5079
Dads Boat Parts
210 E Pinon St
Farmington, NM 87401
505 326-1870
Northeast Resources
Santa Fe
Innovative Marine
1344 Jorgensen Lane Suite A
Santa Fe, NM 87505
505 690-1124
Southwest Resources
Las Cruces
American RV & Marine
200 North Telshor Boulevard
Las Cruces, NM 88011
505 522-5512
Truth Or Consequences
Morgan Marine Inc
1301 N Highway 51
Truth Or Consequences, NM 87901
575 894-3110
Midway Rv & Boat Storage
1800 E 3rd Ave
Truth Or Consequences, NM 87901
575 894-2078
Riverside Boat Storage
1204 N Riverside Dr
Truth Or Consequences, NM 87901
575 894-0853
Southeast Resources
Carlsbad
Phil Carrell Power Sports
1704 S Canal St
Carlsbad, NM 88220
575 887-3000
NM boating equipment and gear.
Throughout New Mexico you can find boat dealers, outdoor centers, sporting good stores, bait and tackle stores, RV centers and discount stores offering a wide variety of boating equipment, accessories and supplies.
Go boating in New Mexico
Gather up the family along with some snacks and refreshing beverages and go enjoy the thrill of fresh air in your face and the sun on your back. When boating you can see parts of New Mexico accessible only by water. Often you'll see birds and wildlife not normally seen in city areas. Plus, sunrises and sunsets always seem more majestic when you are in the great outdoors.
Boating opportunities in other states.