Tennessee Boating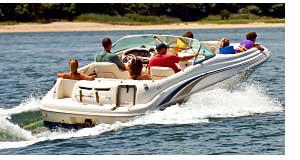 Tennessee's boating scene is vibrant and diverse, attracting enthusiasts from all walks of life. With an abundance of lakes and waterways, the state offers endless opportunities for boaters to explore and enjoy the great outdoors. Boating has become an integral part of Tennessee's recreational culture, providing a perfect way to unwind, bond with family and friends, and experience the beauty of the state's water-rich landscapes.
Among the popular boating lakes in Tennessee, Percy Priest Lake stands out for its proximity to Nashville and its array of recreational activities. Whether it's sailing, fishing, or water skiing, Percy Priest Lake offers a haven for boaters seeking adventure and relaxation. Center Hill Lake is another favorite destination, known for its crystal-clear waters and stunning natural beauty, providing an idyllic setting for boaters to immerse themselves in nature's tranquility.
Pontoon boats are a familiar sight on Tennessee's lakes, drawing both locals and tourists with their spacious decks and comfortable seating. Ideal for leisurely cruises and social gatherings, pontoon boats are a preferred choice for families and groups looking to enjoy a day of boating and picnicking on the water.
Family boats are another popular category, designed with the comfort and safety of passengers in mind. These boats offer ample space for family members to enjoy quality time together, making them perfect for creating cherished memories on the water.
Tennessee's boat types are diverse, catering to the specific interests and preferences of boaters. From sleek and stylish powerboats designed for high-speed adventures to versatile fishing boats equipped with angler-friendly features, there is a boat type to suit every individual's boating desires.
For those who do not own a boat, rental boats provide an excellent way to experience the joys of boating without the commitment of ownership. Rental services throughout the state offer a variety of boats, including pontoons, fishing boats, and kayaks, allowing visitors and locals alike to savor the pleasures of boating on Tennessee's scenic lakes without the hassle of maintaining their own vessels. Whether it's a peaceful day of fishing or a thrilling water sports adventure, rental boats make boating accessible and enjoyable for everyone.
Experience all the fun places to go boating in Tennessee. Whether it's a family outing or just the guys going fishing or skiing, boating is fun for all. And there is boating in all corners of of the state. Tennessee is a boating paradise, get out in the great outdoors and enjoy it every chance you get.
Boating in TN
For further information about boating in Tennessee, contact the Tennessee Wildlife Resources Agency - Boating Licenses located at PO Box 40747 , Nashville, TN 37204. The phone number is 615) 781-6500.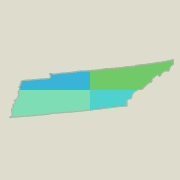 Tennessee Resources
Clarksville
B And J Marine
927 Dover Rd
Clarksville, TN 37042
931 648-3431
Clarksville Boat Motor
1395 Ashland City Rd, Ste B
Clarksville, TN 37040
931 647-9609
Mid South Boat Sales
575 Alfred Thun Rd
Clarksville, TN 37040
931 648-6354
Hiett Marine
895 South Riverside Drive
Clarksville, TN 37040
931 647-1525
HARB Victor J Boat Sales & Service
375 Highway 149
Clarksville, TN 37040
931 647-1608
Nashville
Modern Marine
1000 8th Ave S
Nashville, TN 37203
615 255-3437
Adventure Harpeth Tip-A-Canoe
723 Albar Dr
Nashville, TN 37221
615 646-7124
Tip-A-Canoe
219 5th Ave N
Nashville, TN 37219
615 254-0836
Neely Bubba Marine Sales And Services
1601 57th Ave N
Nashville, TN 37209
615 269-4066
Nashville Boat Club
3361 Bell Rd
Nashville, TN 37214
615 232-9100
America's Motor Sports
2902 Nolensville Pike
Nashville, TN 37211
615 834-8990
Union City
Kentenn Boat Works
3616 Ken Tenn Hwy
Union City, TN 38261
731 885-1818
Union City Marine
206 North 2nd Street
Union City, TN 38261
731 885-2903
Clinton
Marine Sunny
816 Clinch Ave
Clinton, TN 37716
865 269-4095
Cookeville
Cumberland Mountain Outdoor Sports
2 S Washington Ave
Cookeville, TN 38501
931 526-6239
Sportsmans World Inc
1470 S Jefferson Ave
Cookeville, TN 38506
931 528-5476
S And R Marine Inc
1423 Interstate Dr
Cookeville, TN 38501
931 528-1765
Cumberland Water Sports
1225 Shag Rag Road Suite 3
Cookeville, TN 38506
931 372-9084
Mid-State Motorsports
1191 Bunker Hill Road
Cookeville, TN 38501
931 528-5504
S & R Marine Inc
819 West Broad Street
Cookeville, TN 38501
931 528-1765
Johnson City
Performance Water Sports Inc
6138 Kingsport Hwy
Johnson City, TN 37615
423 477-9253
Sonnys Marina Boat Sales
109 One St
Johnson City, TN 37615
423 282-9440
Kingsport
Green Spring Marine
1242 W Shipley Ferry Rd
Kingsport, TN 37663
423 239-5046
CBK Watersports
925 E Stone Dr
Kingsport, TN 37660
423 224-2135
Mastercraft Boats of Kingsport
859 East Stone Drive
Kingsport, TN 37660
423 224-2135
Knoxville
Shadrack Watersports And RV
13137 El Camino Ln
Knoxville, TN 37932
865 693-9949
West Marine
7812 Kingston Pike
Knoxville, TN 37919
865 690-9744
Knoxville Water Sports
10360 Deerborn Ln
Knoxville, TN 37932
865 777-3011
Blue Ridge Mountain Sports
11537 Kingston Pike
Knoxville, TN 37934
865 675-3010
Knoxville Watersports
10325 Yellow Pine Lane
Knoxville, TN 37932
865 777-3011
Knoxville Watersports
2949 West Gallaher Ferry Road
Knoxville, TN 37932
865 539-0589
Covington
Mikes Marine
2221 Garland Dr
Covington, TN 38019
901 476-8742
Jackson
Golden Circle Marine
1616 North Parkway
Jackson, TN 38301
731 424-4597
Lawrenceburg
Jaco's Marine
331 Mattox Town Road
Lawrenceburg, TN 38464
931 762-6710
Lawrenceburg Marine
208 4th Street
Lawrenceburg, TN 38464
931 762-0959
Memphis
Sanford Marine Inc
3501 Jackson Ave
Memphis, TN 38122
901 324-6458
Bellevue Marine Inc
2548 Lindawood Cv
Memphis, TN 38118
901 794-1776
Travis Boating Center
6737 Summer Ave
Memphis, TN 38134
901 388-7268
Boat Center
1920 Watson St
Memphis, TN 38111
901 744-4444
Dehart Marine Electronics
134 West Carolina Avenue
Memphis, TN 38103
901 523-0945
Bass Annie Cosmetic Boat Repairs
3789 Sewanee Road
Memphis, TN 38109
901 785-7409
Athens
Lawn & Leisure Water Sports
720 Congress Parkway South
Athens, TN 37303
423 336-2426
Fayetteville
Whites Motorsports
2550 Huntsville Hwy
Fayetteville, TN 37334
931 433-9009
Maryville
Skiers Choice Inc
1717 Henry G Lane St
Maryville, TN 37801
865 983-9924
Networks Global Marine
2668 Jericho Rd
Maryville, TN 37803
865 238-9034
Boat Mate Trailers Inc
1713 Henry G Lane St
Maryville, TN 37801
865 273-1100
Bennett Don Jr Boat Repairing
517 Pink Dogwood Lane
Maryville, TN 37803
865 982-9589
Sevierville
Yamaha Mountain Marine
2324 Two Rivers Boulevard
Sevierville, TN 37876
865 429-3366
Tullahoma
USA Marine
3552 Old Manchester Hwy
Tullahoma, TN 37388
931 455-1818
Marine Master Trailers LLC
1011 S Washington St
Tullahoma, TN 37388
931 454-9089
Gilliam Outboard Marine LLC
578 Cook Rd
Tullahoma, TN 37388
931 461-3230
This website focuses on all aspects of boating including new and used boats for sale, boat rentals, repairs, accessories, storage and more.
For convenience, resources are listed first by area of the Tennessee, then by proximity to cities, waterways, parks, campgrounds and other relative attractions in TN. Cities listed in this section include Clarksville, Dyersburg, Martin, Nashville, Union City, Clinton, Cookeville, Johnson City, Kingsport, Knoxville, Covington, Germantown, Jackson, Lawrenceburg, Memphis, Athens, Fayetteville, Maryville, Sevierville and Tullahoma.
Resources are also identified nearby campgrounds including Montgomery Bell State Park, Paris Landing State Park, Reelfoot Lake State Park, Panther Creek State Park, Standing Stone State Park, Warriors' Path State Park, Meeman-Shelby Forest State Park, Mousetail Landing State Park, Natchez Trace State Park, Harrison Bay State Park, Rock Island State Park and Tims Ford State Park.
Rivers & Lakes For Boating in TN
Tennessee lakes with boating opportunities are listed within quadrants of Tennessee include J Percy Priest Lake, Kentucky Lake, Lake Barkley, Old Hickory Lake, Reelfoot Lake, Cherokee Lake, Dale Hollow Lake, Douglas Lake, Hull Lake, Norris Lake, Cedar Lake , Dogwood Lake, Pinoak Lake, Sycamore Lake, Tims Ford Lake, Billy Branch Lake, Chickamauga Lake, Nickajack Lake, Tellico Lake and Watts Bar Lake. Many of these lakes offer multiple boat launching facilities at various locations around the lake. You can save money on accommodations by towing your boat behind a motorhome and make your vacation extra special for the entire family.
Tennessee also affords some boating or canoeing on rivers like Mississippi River, Obion River, Clinch Creek, Holston River, Hatchie River, Wolf River, Elk River and Hiwassee River.
TN boating equipment and gear.
Throughout Tennessee you can find boat dealers, outdoor centers, sporting good stores, bait and tackle stores, RV centers and discount stores offering a wide variety of boating equipment, accessories and supplies.
Go boating in Tennessee
Gather up the family along with some snacks and refreshing beverages and go enjoy the thrill of fresh air in your face and the sun on your back. When boating you can see parts of Tennessee accessible only by water. Often you'll see birds and wildlife not normally seen in city areas. Plus, sunrises and sunsets always seem more majestic when you are in the great outdoors.
Boating opportunities in other states.