Oregon Boating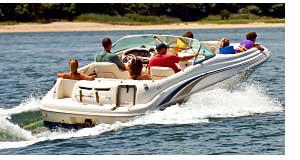 Plenty of fun places to go boating in Oregon. Whether it's a family outing or just the guys going fishing or skiing, boating is fun for all. And there is boating in all corners of of the state. Wherever you live in the state, chances there are plenty of opportunities to go boating nearby.
Boating in OR
For further information about boating in Oregon, contact the Oregon Boat Title & Registration - Boating Licenses located at 435 Commercial St NE #400, Salem 97309-5065. The phone number is 503 378-8587.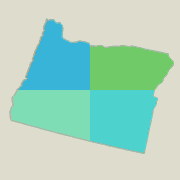 Oregon Resources
Bend
Central Lake Marine
61076 S Highway 97
Bend, OR 97702
541 385-7791
Core Rv Marine Repair
65301 N Highway 97
Bend, OR 97701
541 317-1622
Central Lakes Marine
61076 South Highway 97
Bend, OR 97702
541 385-7791
Bend Honda & Marine
3500 North Highway 97
Bend, OR 97701
541 382-5731
All Seasons RV & Marine
63195 Jamison Street
Bend, OR 97701
541 382-5009
Central Oregon Workensport LLC
1310 Southeast Reed Market Road
Bend, OR 97702
541 382-0860
Corvallis
Southside Marine
2660 SW 3rd St
Corvallis, OR 97333
541 753-4241
Gresham
Beaver Marine Services Ltd
710 NE Cleveland Ave, Ste 120
Gresham, OR 97030
503 661-1177
Portland
F M C Watersports
6328 SW Macadam Ave
Portland, OR 97239
503 473-8899
Skips Marine
2915 NE Marine Dr
Portland, OR 97211
503 249-7858
Northwest Ski & Wake Sports
16055 SW 74th Ave
Portland, OR 97224
503 968-7500
Bridge City Water Sports
505 SW Glen Rd
Portland, OR 97219
503 244-5550
NW Ski and Wake Sports
2801 Northeast Riverside Way
Portland, OR 97211
503 281-1510
Salem
Allen Marine Center
4935 Commercial St Se
Salem, OR 97302
503 399-1161
Sportsman Marine Service
1210 Sunnyview Rd Ne
Salem, OR 97301
503 362-5755
River Hawk Marine
1050 Northwood
Salem, OR 97301
503 316-1874
Cycle Sports of Salem Inc
4764 Portland Road Northeast
Salem, OR 97305
503 390-9000
Salem Watersports
2510 Commercial Street Southeast
Salem, OR 97302
503 485-4277
Baker City
Powder River Boat Works
50 David Eccles Rd
Baker City, OR 97814
541 523-1523
Coos Bay
Billeter Marine
272 1st Ct
Coos Bay, OR 97420
541 269-8600
Georges Marine Electronics
1333 California Ave
Coos Bay, OR 97420
541 888-5209
Englund Marine Supply CO Inc
91146 Cape Arago Highway
Coos Bay, OR 97420
541 888-6723
Klamath Falls
American Marine & Rv
5102 S 6th St
Klamath Falls, OR 97603
541 884-6858
American Marine
2345 Wiard St
Klamath Falls, OR 97603
541 882-3314
Sky Lakes Canoe And Paddle Co
2325 Van Camp St
Klamath Falls, OR 97601
541 882-7890
Medford
Hydrotech Marine
2062 Lars Way
Medford, OR 97501
541 770-9064
Roseburg
Edge Marine
2094 Roberts Creek Rd
Roseburg, OR 97470
541 679-9684
North River Marine
1750 Green Siding Rd
Roseburg, OR 97471
541 673-2438
Portland Marine Performance
1750 Green Siding Rd
Roseburg, OR 97471
503 678-1937
Roseburg Marine Service
4075 Hooker Rd
Roseburg, OR 97470
541 673-8252
Roseburg Performance Marine
7850 Old Highway 99 North
Roseburg, OR 97470
541 673-3286
Bayliner Marine
133 Weyerhaeuser Drive North
Roseburg, OR 97470
541 673-0703
This website focuses on all aspects of boating including new and used boats for sale, boat rentals, repairs, accessories, storage and more.
For convenience, resources are listed first by area of the Oregon, then by proximity to cities, waterways, parks, campgrounds and other relative attractions in OR. Cities listed in this section include Bend, Corvallis, Gresham, Portland, Salem, Baker City, Hermiston, La Grande, Pendleton, Prarie City, Coos Bay, Cottage Grove, Klamath Falls, Medford, Roseburg, Burns, Jordan Valley, Lakeview, Paisley and Valley Falls.
Resources are also identified nearby campgrounds including Detroit Lake State Park, Fort Stevens State Park, Milo McIver State Park, Cove Palisades State Park, Minam State Recreation Area, Prineville Reservoir State Park Campground, Rivers West RV Park Campground, Tugman State Park Campground, Valley of the Rogue Park, Goose Lake State Recreation Area, Lake Owyhee State Park and Unity Lake State Recreation Area.
Rivers & Lakes For Boating in OR
Oregon lakes with boating opportunities are listed within quadrants of Oregon include Detroit Lake, Fern Ridge Reservoir, Green Peter Lake, Lake Billy Chinook, Prineville Reservoir, Brownlee Reservoir, Phillips Lake, Malheur Reservoir, Unity Reservoir, Wallowa Lake, Agency Lake, Crane Prarie Reservoir, Crater Lake, Crescent Lake, Upper Klamath Lake, Beulah Reservoir, Bluejoint Lake, Crump Lake, Hart Lake and Lake Owyhee. Many of these lakes offer multiple boat launching facilities at various locations around the lake.
Oregon also affords some boating or canoeing on rivers like Clackamas River, Willamette River, Butter Creek, Powder River, Rogue River, Umpqua River, Blitzen River and Silver Creek.
OR boating equipment and gear.
Throughout Oregon you can find boat dealers, outdoor centers, sporting good stores, bait and tackle stores, RV centers and discount stores offering a wide variety of boating equipment, accessories and supplies.
Go boating in Oregon
Gather up the family along with some snacks and refreshing beverages and go enjoy the thrill of fresh air in your face and the sun on your back. When boating you can see parts of Oregon accessible only by water. Often you'll see birds and wildlife not normally seen in city areas. Plus, sunrises and sunsets always seem more majestic when you are in the great outdoors.
Boating opportunities in other states.