Enjoy Great Boating on Lakes in Louisiana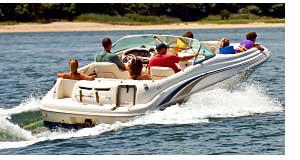 Louisiana boasts a plethora of popular boating lakes that attract water enthusiasts from all around. One such lake is the Toledo Bend Reservoir, straddling the Texas-Louisiana border. With its vast 185,000-acre expanse, this reservoir offers an array of boating opportunities, from leisurely cruises to thrilling water sports. Boaters can explore its coves, islands, and picturesque shorelines, making it a haven for both fishing and recreational boating.
Another favorite destination is Lake Pontchartrain, located near New Orleans. As one of the largest inland bodies of water in Louisiana, Lake Pontchartrain provides ample space for boating enthusiasts to enjoy a variety of water activities. From sailing to jet skiing, this lake caters to a broad range of boating interests.
In terms of boat types, Louisiana's boating culture caters to a diverse array of watercraft. Along with fishing boats and aluminum boats, you'll find an abundance of pontoon boats and pleasure crafts on its waters. Pontoon boats, known for their stability and spaciousness, are perfect for family outings and social gatherings on the water. They are widely available for rent, offering a comfortable and relaxing boating experience for visitors.
Boat rental services offer a variety of watercraft, including fishing boats, pontoons, and more, making it easy for both tourists and locals to experience Louisiana's scenic waterways without the commitment of boat ownership. These rental options ensure that everyone, from seasoned boaters to first-timers, can enjoy the unique beauty and charm of Louisiana's boating culture.
Plenty of fun places to go boating in Louisiana. Whether it's a family outing or just the guys going fishing or skiing, boating is fun for all. And there is boating in all corners of of the state. Whether you live in the northwest, northeast, southwest or southeast part of the state, chances there are plenty of opportunities to go boating nearby.
Boating in LA
Louisiana is a boating paradise, get out in the great outdoors and enjoy it every chance you get.
For further information about boating in Louisiana, contact the The Louisiana Department of Wildlife & Fisheries - Boating Licenses located at 2000 Quail Drive, Baton Rouge, LA 70808 . The phone number is 225 765-2800.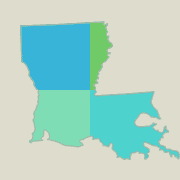 LA Resources
Bossier City
Reeves Marine Center
2000 Reeves Marine Dr
Bossier City, LA 71112
318 938-7300
Bayou Marine
1800 Barksdale Blvd
Bossier City, LA 71111
318 629-2628
Travis Boating Center La Inc
4306 E Texas St
Bossier City, LA 71111
318 752-0604
Logansport
Cokers Marine
1010 Uncas St
Logansport, LA 71049
318 697-2335
Midway Marine
1007 Main Street
Logansport, LA 71049
318 697-4439
Monroe
Doug Letsingers Marine Center
805 S Grand St
Monroe, LA 71201
318 388-5790
B L Marine Parts
110 Old Bastrop Rd
Monroe, LA 71203
318 343-1255
E Ks Marine Service
120 Cryer St
West Monroe, LA 71291
318 361-9364
Letsinger Marine
805 South Grand Street
Monroe, LA 71201
318 388-5790
Lihn John's Marine Inc
7423 Highway 165 North
Monroe, LA 71203
318 387-4221
Kimball's Fiberglass & Motorsports
707 Trenton Street
West Monroe, LA 71291
318 396-1002
Natchitoches
Twin Rivers Marine Service
231 Grand Ecore Spur
Natchitoches, LA 71457
318 352-2010
Shreveport
Dive Salvage And Marine
2036 Texas Ave
Shreveport, LA 71103
318 222-0753
SS Marine
2300 Linwood Avenue
Shreveport, LA 71103
318 222-8614
Midway Marine
2446 Midway Street
Shreveport, LA 71108
318 636-7006
Raye's Marine
6523 Wallace Avenue
Shreveport, LA 71106
318 861-4032
Bourquin Marine
119 Beech Street
Shreveport, LA 71107
318 221-1010
Reeves Marine Center - Parts & Service
7288 Greenwood Road
Shreveport, LA 71119
318 938-8800
Crowley
H And M Marine
1217 W 2nd St
Crowley, LA 70526
337 783-1194
Schicks Marine
126 Guillory Drive
Crowley, LA 70526
337 783-1548
Lafayette
Himel Marine Layafette
120 Banks Ave
Lafayette, LA 70506
337 269-5516
Blacks Outdoor And Marine
1423 NW Evangeline Trwy
Lafayette, LA 70501
337 233-4272
West Marine Inc
2668 Johnston St, Ste B2
Lafayette, LA 70503
337 231-0000
Gulf Coast Boats
120 Banks Ave
Lafayette, LA 70506
337 235-3216
Hamil Marine Inc
1210 Bertrand Drive
Lafayette, LA 70506
337 235-1322
Master Marine
4958 Johnston Street
Lafayette, LA 70503
337 981-0126
Lake Charles
West Marine Inc
1702 W Prien Lake Rd
Lake Charles, LA 70601
337 479-8077
Lake Area Marine Inc
3909 Highway 90 E
Lake Charles, LA 70615
337 433-7019
Genes Marine Service
2650 Highway 14 E
Lake Charles, LA 70607
337 474-2125
Custom Boats Unlimited
4401 Louisiana Ave
Lake Charles, LA 70607
337 478-9372
West Marine
1702 West Prien Lake Road
Lake Charles, LA 70601
337 479-8077
Advanced Marine Repair
6746 Highway 90 East
Lake Charles, LA 70615
337 433-7877
Leesville
Sewell Marine LLC
12561 Lake Charles Hwy
Leesville, LA 71446
337 537-7398
Opelousas
Backwater Marine Inc
2604 W Landry St
Opelousas, LA 70570
337 678-1133
Backwater Cycle Sports and Marine
2604 West Landry Street
Opelousas, LA 70570
337 942-1971
Baton Rouge
B S Marine
2221 N Airway Dr
Baton Rouge, LA 70815
225 248-9693
J And C Marine Inc
3909 Plaza Tower Dr
Baton Rouge, LA 70816
225 295-3655
St James Marine Inc
5525 Galeria Dr, Ste H
Baton Rouge, LA 70816
225 291-0461
Elmwood Marine Services Baton Rouge
2500 River Rd S
Baton Rouge, LA 70802
225 344-1225
Marine Resale LLC
10044 Hooper Rd
Baton Rouge, LA 70818
225 262-8303
Alex Stirling's Marine
9434 South Choctaw Drive
Baton Rouge, LA 70815
225 924-6636
Franklin
Scelfos Sporting And Marine
527 Willow St
Franklin, LA 70538
337 828-3776
Marks Air Boats Inc
1364 Chatsworth Rd
Franklin, LA 70538
337 828-0404
Bayou Marine Service
1705 Willow Street
Franklin, LA 70538
337 828-7226
Hammond
Boat City USA
14113 W Club Deluxe Rd
Hammond, LA 70403
985 542-2028
Hooks Marine
305 South Cate Street
Hammond, LA 70403
985 345-6844
Kenner
Scan Pacific Marine LLC
909 W Esplanade Ave, Ste 104
Kenner, LA 70065
504 466-5788
Raleigh Bourg Marine Inc
2320 Piedmont St
Kenner, LA 70062
504 466-5253
Atomic Marine Industrial Safety Supply L
2742 Phoenix St
Kenner, LA 70062
504 496-0196
Oceanic Marine Supply
2413 Greenwood Street
Kenner, LA 70062
504 464-7755
Tim's Power Sports
73 27th Street # B
Kenner, LA 70062
504 469-2600
L & R Motorsports
2324 Augusta Street
Kenner, LA 70062
504 469-0144
New Orleans
Afees Marine Liaison
4400 Dauphine St
New Orleans, LA 70146
504 949-8223
Schuberts Marine
126 S Roadway St
New Orleans, LA 70124
504 282-8136
Blue Dot Marine
2409 Paris Rd
New Orleans, LA 70129
504 277-7777
Industrial Marine Starter Alternator
100 Edwards Ave
New Orleans, LA 70123
504 218-5315
US Marine Inc
19807 Chef Menteur Hwy
New Orleans, LA 70129
504 254-4444
Xtreme Jetsports & Marine
2401 Paris Road
New Orleans, LA 70129
504 281-0313
This website focuses on all aspects of boating including new and used boats for sale, boat rentals, repairs, accessories, storage and more.
For convenience, resources are listed first by area of the Louisiana, then by proximity to cities, waterways, parks, campgrounds and other relative attractions in LA. Cities listed in this section include Bossier City, Logansport, Monroe, Natchitoches, Shreveport, Delhi, Ferriday, Jonesville, Oak Grove, Winnsboro, Crowley, Lafayette, Lake Charles, Leesville, Opelousas, Baton Rouge, Franklin, Hammond, Kenner and New Orleans.
Resources are also identified nearby campgrounds including Jimmie Davis State Park, Lake Bistineau State Park, Lake Claiborne State Park, Lake Bruin State Park, Lake D'Arbonne State Park, Poverty Point Reservoir State Park, Chicot State Park, Sam Houston Jones State Park, South Toledo Bend State Park , Grand Isle State Park, Lake Fausse Pointe State Park and St. Bernard State Park.
Rivers & Lakes For Boating in LA
Louisiana lakes with boating opportunities are listed within quadrants of Louisiana include Caddo Lake, Cross Lake, Lake Iatt, Lake Bistineau, Toledo Bend, Catahoula Lake, Lake Bruin, Lake Saint John, Lovelace Lake, Turkey Creek Lake, Anacoco Lake, Cocodrie Lake, Grand Lake, Lake Henderson, Vernon Lake, Lac des Allemands, Lake Maurepas, Lake Palourde, Lake Salvador and Lake Verret. Many of these lakes offer multiple boat launching facilities at various locations around the lake.
Louisiana also affords some boating or canoeing on rivers like Castor Creek, Red River, Boeuf River, Tensas River, Calcasieu River, Mermentau River, Pearl River and Tangipahoa River.
LA boating equipment and gear.
Throughout Louisiana you can find boat dealers, outdoor centers, sporting good stores, bait and tackle stores, RV centers and discount stores offering a wide variety of boating equipment, accessories and supplies.
Go boating in Louisiana
Gather up the family along with some snacks and refreshing beverages and go enjoy the thrill of fresh air in your face and the sun on your back. When boating you can see parts of Louisiana accessible only by water. Often you'll see birds and wildlife not normally seen in city areas. Plus, sunrises and sunsets always seem more majestic when you are in the great outdoors.
Boating opportunities in other states.