New & Used Boats In Southeast Louisiana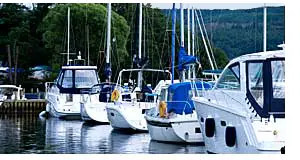 Select boats for sale at discount prices in southeast Louisiana at local boat dealers and outdoor centers offering a wide variety of boat types. Listed by proximity to major cities and waterways, you can find new and used boats for sale in your section of the state. Find boat dealers and other resources offering pontoon boats, fishing boats, family boats, yachts, sailboats, aluminum boats and others in southern and eastern Louisiana.
Boats for sale in southeast LA
Listed below find boat dealers and other resources offering boats for sale. These dealers are listed nearby a city or attraction. Cities listed include Crowley, Lafayette, Lake Charles, Leesville and Opelousas. Each dealer may represent one or more boat manufacturers. In addition to new boats, most carry a variety of used boats for sale. Contact them to see if they have the ideal boat for you.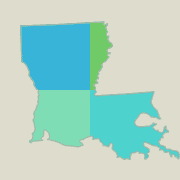 Southeast Resources
Locate boat dealers and other boat sales locations by region, then within or nearby cities in eastern and southern Louisiana.
Baton Rouge
Marine Resale LLC
10044 Hooper Rd
Baton Rouge, LA 70818
225 262-8303
Boats Unlimited
7035 Airline Hwy
Baton Rouge, LA 70805
225 357-3118
Caudills Boat Repair Service
8880 Antioch Rd
Baton Rouge, LA 70817
225 752-0109
Phillips & Sons Auto Sales
4760 Airline Highway
Baton Rouge, LA 70805
225 357-6225
A & B Boat Lift Company
9362 South Choctaw Drive
Baton Rouge, LA 70815
225 926-6332
Travis Boating Center
14369 Florida Boulevard
Baton Rouge, LA 70819
225 272-2628
Franklin
Marks Air Boats Inc
1364 Chatsworth Rd
Franklin, LA 70538
337 828-0404
Hammond
Boat City USA
14113 W Club Deluxe Rd
Hammond, LA 70403
985 542-2028
Kenner
New Orleans
Quantam Design Sails Group
404 S Roadway St
New Orleans, LA 70124
504 283-4058
Murray Yacht Sales Inc
7356 W Roadway St
New Orleans, LA 70124
504 283-2507
Alpha Yacht Sales
6701 Stars And Stripes Boulevard
New Orleans, LA 70126
504 243-8977
A & M Yacht Sales Inc
126 South Roadway Street
New Orleans, LA 70124
504 282-6800
Pontchartrain Yacht Sales
4902 South Claiborne Avenue
New Orleans, LA 70125
504 899-1258
Poseidon Marine Wholesaler of NOLA
5600 Jefferson Highway
New Orleans, LA 70123
504 733-2626
Lac des Allemands
Lake Maurepas
Lake Palourde
Lake Salvador
Lake Verret
Pearl River
Tangipahoa River
Grand Isle State Park
Lake Fausse Pointe State Park
St. Bernard State Park
Southeast LA boat dealers
If you are looking for a specific style boat for sale, chances are one of these dealers can help. Boats offered include sailboats, deck boats, family boats, yachts, pontoons, cruisers, cuddy cabin boats, canoes and, car toppers, fishing boats, inflatables, jon boats, ski boats, deck boats, aluminum boats, electric boats, jet skis, yachts, luxury watercraft and others.
Boating in southeast Louisiana
Click here to acquire a Boat License in Louisiana.
Many quality new and used boats are offered for sale throughout the state. Whether you want to go deep sea fishing, want to catch bass and crappie, want to speed down the river water skiing, or prefer a family outing on a pontoon boat, there is nothing quite like the feeling of freedom that owning a boat delivers.
Storing Your Boat
Boat storage in Southeast Louisiana is available at most marinas. Contact a marina on the lake where you prefer to go boating for details. Marinas including Cyprus Cove Marina, Houma's Downtown Marina and Seaway Marina either offer boat storage or can refer you to a resource for secure boat storage.
Lending institutions offering loans in your area can help you handle boat financing issues. They can quote rates and terms for boat loans in Louisiana. You might find ways to save by requesting quotes from several loan providers. Often the boat dealer, where you purchase your boat, will offer financing options.
Find boat sales in other states.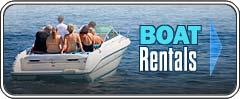 LA boat sales
Northwest Louisiana Boat Sales
Northeast Louisiana Boat Sales
Southwest Louisiana Boat Sales
Southeast Louisiana Boat Sales
LA Boats & Boating