Tennessee Boats
Boat dealers and boats for sale in TN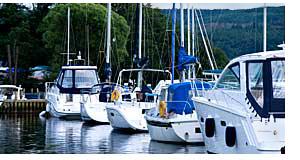 Tennessee boasts a thriving boating culture, with a wide selection of boats available for sale to cater to various water enthusiasts. From fishing to recreational boating, the state offers an array of options for those looking to own their dream boat. Boat dealerships and private sellers showcase an assortment of watercraft, ensuring that every boater can find the perfect vessel to suit their needs and preferences.
The major lakes in Tennessee serve as ideal playgrounds for boaters. Whether it's cruising on the vast waters of Norris Lake, exploring the scenic beauty of Cherokee Lake, or enjoying water sports on Dale Hollow Lake, the state's major lakes provide an abundance of opportunities for boating and recreation.
Tennessee's boat types encompass a diverse range to cater to different activities and preferences. For avid anglers, fishing boats equipped with specialized features such as rod holders and livewells are readily available, providing anglers with the tools they need for successful fishing excursions. For families seeking leisurely days on the water, family boats offer comfort, space, and amenities suitable for all ages.
Pontoon boats are a popular choice for leisurely cruises, offering ample seating and space for socializing, making them perfect for relaxing outings with friends and family. Powerboats, known for their speed and agility, are favored by thrill-seekers who enjoy water sports such as tubing and water skiing.
Aluminum boats, lightweight and durable, are preferred for navigating shallow waters and reaching secluded fishing spots. These versatile boats are ideal for anglers and outdoor enthusiasts looking to explore Tennessee's inland waterways and hidden coves.
For those who prefer the convenience of renting a boat rather than owning one, Tennessee offers numerous boat rental options. Boat rental services provide visitors and residents alike with the chance to experience the joy of boating without the commitment of ownership. Whether it's for a day of fishing, water sports, or a leisurely cruise, boat rentals ensure that everyone can indulge in the pleasures of boating on Tennessee's picturesque lakes.
With all the boating opportunities in Tennessee, it's no wonder there is so many boat dealers throughout the state offering a wide variety of boats for sale. If you like to sightsee, cruise, fish or water ski, there are dealers with your dream boat for sale. To locate a dealer near you, first select a quadrant of the state. Then find a boat dealer listed by proximity to cities, waterways, campgrounds and attractions in TN.
Locate boats for sale throughout TN
For further information about boat registration in Tennessee, contact the Tennessee Wildlife Resources Agency - Boat Licenses located at PO Box 40747 , Nashville, TN 37204. The phone number is 615) 781-6500.
New & Used Boats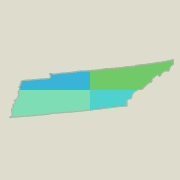 Tennessee Resources
Clarksville
Clarksville Boat Motor
1395 Ashland City Rd, Ste B
Clarksville, TN 37040
931 647-9609
Mid South Boat Sales
575 Alfred Thun Rd
Clarksville, TN 37040
931 648-6354
HARB Victor J Boat Sales & Service
375 Highway 149
Clarksville, TN 37040
931 647-1608
Nashville
Neely Bubba Marine Sales And Services
1601 57th Ave N
Nashville, TN 37209
615 269-4066
Nashville Boat Club
3361 Bell Rd
Nashville, TN 37214
615 232-9100
Boat Mart
118 Space Park S
Nashville, TN 37211
615 834-2461
Prop Shop Sales & Service
719 Main Street
Nashville, TN 37206
615 255-0593
Tracker Boats
323 Opry Mills Drive
Nashville, TN 37214
615 514-5180
Union City
Kentenn Boat Works
3616 Ken Tenn Hwy
Union City, TN 38261
731 885-1818
Cookeville
Rick's Boats
3412 Burgess Falls Road
Cookeville, TN 38506
931 432-6223
Tennessee Boat Brokers
4600 Ditty Road
Cookeville, TN 38501
931 432-1457
Johnson City
Sonnys Marina Boat Sales
109 One St
Johnson City, TN 37615
423 282-9440
Kingsport
Mastercraft Boats of Kingsport
859 East Stone Drive
Kingsport, TN 37660
423 224-2135
Knoxville
Knoxville Boat Sales Inc
508 Omni Ln
Knoxville, TN 37932
865 671-7848
Bullet Boats Inc
8910 Valgro Rd
Knoxville, TN 37920
865 577-7055
Brunswick Boat Group
800 S Gay St, Ste 1700
Knoxville, TN 37929
865 522-6307
Beckner Marine Sailboats
2305 Thompson Rd
Knoxville, TN 37932
865 693-3330
Martin Marine Inc
6721 Asheville Highway
Knoxville, TN 37924
865 637-2021
Memphis
Travis Boating Center
6737 Summer Ave
Memphis, TN 38134
901 388-7268
Boat Center
1920 Watson St
Memphis, TN 38111
901 744-4444
Rooke Sails
1744 South Prescott Street
Memphis, TN 38111
901 744-8500
Bass Annie Cosmetic Boat Repairs
3789 Sewanee Road
Memphis, TN 38109
901 785-7409
Dynotech Auto & Boat Sales
5516 Old USHighway 78
Memphis, TN 38118
901 365-3460
Maryville
Boat Mate Trailers Inc
1713 Henry G Lane St
Maryville, TN 37801
865 273-1100
Bennett Don Jr Boat Repairing
517 Pink Dogwood Lane
Maryville, TN 37803
865 982-9589
Some of the major cities we have listed for your convenience include Knoxville, Tullahoma, Jackson, Nashville, Memphis, Clinton, Fayetteville, Johnson City, Kingsport, Clarksville, Covington, Germantown, Martin, Lawrenceburg, Union City, Athens, Cookeville, Maryville, Sevierville and Dyersburg.
Tennessee boat dealers are familiar with boating requirements in TN. They can easily assist you in selecting the right boat for your intended use, as well as make suggestions for boating safety and ways to keep operating costs to a minimum.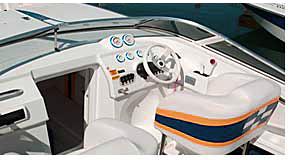 Most of these boat dealers offer new and used boats in many styles and configurations. You can find fishing boats, deck boats, pontoon boats, bow riders and party boats. Some boat dealers may also offer bay and offshore boats for larger bodies of water and coastal use.
Places to boat in Tennessee
Once you acquire the ideal boat, we'll help you find places to boat in Tennessee. Lakes are listed by quadrant within the state for convenience. The list of major lakes includes Dale Hollow Lake, Douglas Lake, J Percy Priest Lake, Kentucky Lake, Norris Lake, Cedar Lake , Lake Barkley, Old Hickory Lake, Chickamauga Lake, Nickajack Lake, Reelfoot Lake, Cherokee Lake, Hull Lake, Dogwood Lake, Pinoak Lake, Watts Bar Lake, Tims Ford Lake, Billy Branch Lake, Tellico Lake and Sycamore Lake.
Rivers too can be a fun place to go boating and are listed by quadrant also. Some of the major rivers we've identified include Hatchie River, Wolf River, Mississippi River, Hiwassee River, Holston River, Clinch Creek, Elk River and Obion River.
Find boats for sale in Tennessee
Boat companies and manufacturers in Tennessee
Throughout TN you may find manufacturers of boats, trailers or boat accessories including Champion Boats and Mastercraft Boats.
Boat types commonly used on TN waters.
If you are looking for a specific type boat, we may have information for you. Some of the boat types we cover include sailboats, pleasure boats, family boats, pontoon boats, cruisers, fishing boats, bass boats, speedboats, inflatables, jon boats, cuddy cabin boats, canoes, car toppers, ski & wake board boats, deck boats, aluminum boats, electric boats, jet skis, personal watercraft and fish-and-ski combos.
We'll help you find the boat, waterways and resources to make owning or renting a boat in Tennessee an absolute pleasure.
Boats in Other States