Rhode Island Boats
Boat dealers and boats for sale in RI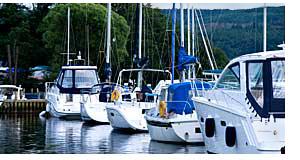 With all the boating opportunities in Rhode Island, it's no wonder there is so many boat dealers throughout the state offering a wide variety of boats for sale. If you like to sightsee, cruise, fish or water ski, there are dealers with your dream boat for sale. To locate a dealer near you, first select a quadrant of the state. Then find a boat dealer listed by proximity to cities, waterways, campgrounds and attractions in RI.
Locate boats for sale throughout RI
For further information about boat registration in Rhode Island, contact the Rhode Island Office of Boat Registration & Licensing - Boat Licenses located at 235 Promenade Street, Providence, RI 02908. The phone number is 401 222-2771.
New & Used Boats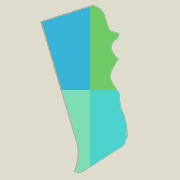 RI Resources
Cranston
Bannana Boat Ltd
1128 Narragansett Blvd
Cranston, RI 02905
401 941-2000
Providence
Caito's Auto & Boat Top Company
2403 Pawtucket Avenue
East Providence, RI 02914
401 434-3202
Banana Boat Limited
1128 Narragansett Boulevard
Providence, RI 02905
401 941-2000
Charlestown
Megrews Boats Inc
5211 Old Post Rd
Charlestown, RI 02813
401 322-1150
Boats Marine Center
4710 Post Road
Charlestown, RI 02813
401 364-7171
Warwick
Reading Yacht Sales Inc
1 Masthead Dr
Warwick, RI 02886
800 297-7763
Brewer Yacht Sales
100 Folly Lndg
Warwick, RI 02886
401 884-0544
Boat Marine Consignments
125 Wharf Rd
Warwick, RI 02889
401 739-7283
Power Boat Sales
2057 W Shore Rd
Warwick, RI 02889
401 732-2628
Certified Sales Inc
1 Bay Avenue
Warwick, RI 02889
401 732-6300
Bay Boat Sales
3890 Post Road
Warwick, RI 02886
401 884-0322
Some of the major cities we have listed for your convenience include Woonsocket, Wightmans Corner, Burlingame, Pascoag, Hopkinton, Cranston, Charlestown, Providence, Smithfield, Harrisville, Arcadia, Bradford, Oakland, Hope Valley, Westcott Beach, Bridgetown, Pawtucket, Kingston, Warwick and North Scituate.
Rhode Island boat dealers are familiar with boating requirements in RI. They can easily assist you in selecting the right boat for your intended use, as well as make suggestions for boating safety and ways to keep operating costs to a minimum.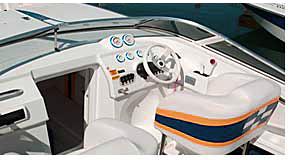 Most of these boat dealers offer new and used boats in many styles and configurations. You can find fishing boats, deck boats, pontoon boats, bow riders and party boats. Some boat dealers may also offer bay and offshore boats for larger bodies of water and coastal use.
Places to boat in Rhode Island
Once you acquire the ideal boat, we'll help you find places to boat in Rhode Island. Lakes are listed by quadrant within the state for convenience. The list of major lakes includes Georgiaville Pond, Stillwater Reservoir, Johnson Pond, Pascoag Reservoir, Woonsocket Reservoir, Beach Pond, Ponaganset Reservoir, Scituate Reservoir, Indian Lake, Point Judith Pond, Wallum Lake, Diamond Hill Reservoir, Woonasquatucket Reservoir, Chapman Pond, Flat River Reservoir, Worden's Pond, Watchaug Pond, Belleville Pond, Stafford Pond and Tiogue Lake.
Rivers too can be a fun place to go boating and are listed by quadrant also. Some of the major rivers we've identified include Pawcatuk River, Wood River, Branch River, Usquepaug River, Pawtuxet River, Blackstone River, Queen River and Ponaganset River.
Boat companies and manufacturers in Rhode Island
Throughout RI you may find manufacturers of boats, trailers or boat accessories including Dyer Boats and Laser Performance Boats.
Boat types commonly used on RI waters.
If you are looking for a specific type boat, we may have information for you. Some of the boat types we cover include sailboats, pleasure boats, family boats, pontoon boats, cruisers, fishing boats, bass boats, speedboats, inflatables, jon boats, cuddy cabin boats, canoes, car toppers, ski & wake board boats, deck boats, aluminum boats, electric boats, jet skis, personal watercraft and fish-and-ski combos.
We'll help you find the boat, waterways and resources to make owning or renting a boat in Rhode Island an absolute pleasure.
Boats in Other States