Texas Boats
Boat dealers and boats for sale in TX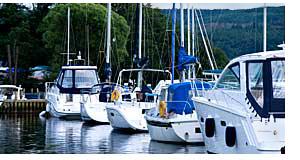 In the vast and diverse state of Texas, boating is a cherished pastime that draws both locals and visitors to its beautiful waterways. Texas offers a wide array of boat types suitable for various aquatic adventures. From serene lakes to the expansive Gulf of Mexico coastline, there's a boat for every boater's preference and activity.
For those looking to invest in their own watercraft, Texas boasts a vibrant market for boats for sale. Boat dealerships and private sellers offer an extensive selection of new and used boats, catering to different budgets and preferences. Whether you're seeking a sleek speedboat for thrilling water sports or a spacious pontoon boat for leisurely cruises with family and friends, Texas's boat market has something to offer for everyone.
However, not everyone wants the commitment of boat ownership, and that's where boat rentals come into play. Many marinas, resorts, and waterfront establishments throughout Texas offer boat rental services, providing an excellent opportunity to enjoy boating without the long-term investment. Whether you're planning a weekend fishing trip or a day of waterskiing, boat rental options allow you to choose the perfect watercraft for your needs, ensuring a memorable and enjoyable boating experience.
Boat rental offerings in Texas are diverse, encompassing various boat types, including pontoons, fishing boats, ski boats, jet skis, and more. Many rental services provide flexible hourly, daily, or even weekly rental options, accommodating different schedules and preferences. Renting a boat in Texas allows both residents and tourists to explore the state's breathtaking lakes, rivers, and coastal waters, making the most of their time on the water and creating cherished memories along the way.
Whether you're in the market to purchase your own boat or looking to enjoy a day of boating through a rental, Texas offers a haven for boating enthusiasts. With its picturesque water bodies, warm climate, and a wide range of boat types for sale and rental, Texas is a boater's paradise waiting to be explored and savored.
With all the boating opportunities in Texas, it's no wonder there is so many boat dealers throughout the state offering a wide variety of boats for sale. If you like to sightsee, cruise, fish or water ski, there are dealers with your dream boat for sale.
Locate boats for sale throughout TX
For further information about boat registration in Texas, contact the Texas Parks and Wildlife Department - Boat Licenses located at 4200 Smith School Road, Austin, TX 78744. The phone number is 512 389-4800.
New & Used Boats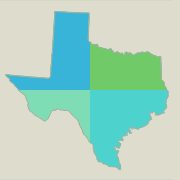 Texas Resources
Lubbock
Good Times Powersports
4202 West Loop 289
Lubbock, TX 79407
806 784-0303
Lubbock Boating Center
708 Southeast Loop 289
Lubbock, TX 79404
806 745-5555
Midland
Travis Boating Center
1920 N Loop 250 W
Midland, TX 79707
432 563-2099
American RV And Boat Storage
5700 S County Road 1200
Midland, TX 79706
432 683-1044
Dallas
Mariners Sails
11110 N Stemmons Fwy
Dallas, TX 75229
972 241-1498
Hawn Freeway Trailer Sales Inc
7841 Centre F Hawn Freeway
Dallas, TX 75217
214 391-2630
Mariner Sails
10903 Indian Trail
Dallas, TX 75229
972 241-1498
Levine Hank Boats & Aircraft
10617 Marsh Lane
Dallas, TX 75229
214 350-7181
Dallas Canvas and Boat Tops Inc
11228 Sherman Avenue
Dallas, TX 75229
972 241-4451
Fort Worth
Texas Mastercraft Ltd
2161 E Loop 820 N
Fort Worth, TX 76118
817 589-7547
Texas Mastercraft
7370 Sand St
Fort Worth, TX 76118
817 288-2628
Gunter Marine Sales
2243 Jacksboro Hwy
Fort Worth, TX 76114
817 626-5693
B & B Propeller Sales & Service
3321 Rufe Snow Drive
Fort Worth, TX 76118
817 284-7201
Patterson Marine Sales
3141 North Beach Street
Fort Worth, TX 76111
817 838-0501
Fin & Feather Sport Center - Used Boats
9350 South Freeway
Fort Worth, TX 76140
817 551-7310
Wichita Falls
Vieth Marine Sales Inc
4007 W Arrowhead Dr
Wichita Falls, TX 76310
940 723-1907
Reece Marine & Auto Sales & Furniture Sales
5019 Old Jacksboro Hwy
Wichita Falls, TX 76302
940 322-7020
Del Rio
Anchor Boat Storages
3902 Veterans Blvd
Del Rio, TX 78840
830 775-3273
Amistad Outdoor Boat Storage Rv Park
7706 W Us Highway 90
Del Rio, TX 78840
830 775-2632
Austin
Sail And Ski Inc
12971 N Highway 183
Austin, TX 78750
512 258-0733
Sailboat Shop Inc
604 E Highland Mall Blvd
Austin, TX 78752
512 454-7171
Wholesale Boats
11694 Johnson Rd
Austin, TX 73301
512 267-2173
Bartlett Sails & Canvas
4415 Hudson Bend Road
Austin, TX 78734
512 266-1895
Sea Lake Yacht Sales
16408 Stewart Road
Austin, TX 78734
512 266-3050
Captain Mac's Used Boats Motors Trailers & Parts
5900 Blue Bluff Road
Austin, TX 78724
512 929-7865
Beaumont
Water Crafts Etc Inc
5990 College St
Beaumont, TX 77707
409 860-0038
Travis Boating Center
7660 College St
Beaumont, TX 77707
409 860-9444
Circle D Boats
6335 Highway 347
Beaumont, TX 77705
409 722-5230
Master Craftsman Trim Shop
3030 Rusk St
Beaumont, TX 77702
409 839-8746
Houston
Boat Lift Distributors
9446 Katy Fwy, Ste 104
Houston, TX 77055
713 461-9443
Chief RV Boat Storage
10411 Windsor Ln
Houston, TX 77031
281 575-8555
Houston Boating Center
15150 North Fwy
Houston, TX 77090
281 214-8170
Petroleum Park Food Mart
11519 West Little York Road
Houston, TX 77041
713 937-6500
C & C Sailmakers
7280 Wynnwood Lane Suite 128
Houston, TX 77008
713 862-4456
Let's Go Sailing
6124 Long Drive
Houston, TX 77087
713 644-0606
San Antonio
Sail And Ski Center
141 N Balcones Rd
San Antonio, TX 78201
210 734-8199
Wholesale Marine Of San Antonio
19914 Encino Moss St
San Antonio, TX 78259
210 595-3002
Calaveras Lake Boat Repair
12510 Adkins Elmendorf Rd
San Antonio, TX 78263
210 635-8687
Travel Time Rv & Boat Sales
6931 Leslie Rd
San Antonio, TX 78254
210 688-6898
VA Boat Sales
302 New Laredo Hwy
San Antonio, TX 78211
210 921-0033
Brady's Marine Sales & Service
435 E Mitchell St
San Antonio, TX 78210
210 532-4204
Some of the major cities we have listed for your convenience include Wichita Falls, San Antonio, Marathon, Midland, Van Horn, Dallas, Beaumont, McKinney, Sherman, Ammarillo, Del Rio, Fort Stockton, Lubbock, San Angelo, Odessa, Austin, Fort Worth, Houston, Kingwood and Childress.
Texas boat dealers are familiar with boating requirements in TX. They can easily assist you in selecting the right boat for your intended use, as well as make suggestions for boating safety and ways to keep operating costs to a minimum.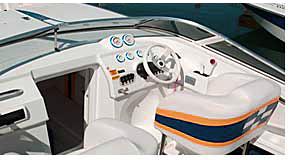 Most of these boat dealers offer new and used boats in many styles and configurations. You can find fishing boats, deck boats, pontoon boats, bow riders and party boats. Some boat dealers may also offer bay and offshore boats for larger bodies of water and coastal use.
Places to boat in Texas
Once you acquire the ideal boat, we'll help you find places to boat in Texas. Lakes are listed by quadrant within the state for convenience. The list of major lakes includes Lake Caddo, Lake Fork Reservoir, Lake E.V. Spence, Lake J.B. Thomas, Richland Chambers Reservoir, Lake Amistad, Lake Kemp, Lake Meredith, Lake Conroe, Lake Corpus Christi, Palo Duro Reservoir, Cedar Creek Reservoir, Lake Texoma, O C Fisher Lake, O H Ivie Lake, Sam Rayburn Reservoir, Twin Buttes Reservoir, Lake Buchanan, Lake Livingston and Red Bluff Reservoir.
Rivers too can be a fun place to go boating and are listed by quadrant also. Some of the major rivers we've identified include Alamito Creek, Pecos River, Carrizo Creek, San Antonio River, Sulpher River, Brazos River, Colorado River and Rita Blanca Creek.
Find boats for sale in Texas
Boat companies and manufacturers in Texas
Throughout TX you may find manufacturers of boats, trailers or boat accessories including BayMaster Boats and Flatlander Boats.
Boat types commonly used on TX waters.
If you are looking for a specific type boat, we may have information for you. Some of the boat types we cover include sailboats, pleasure boats, family boats, pontoon boats, cruisers, fishing boats, bass boats, speedboats, inflatables, jon boats, cuddy cabin boats, canoes, car toppers, ski & wake board boats, deck boats, aluminum boats, electric boats, jet skis, personal watercraft and fish-and-ski combos.
We'll help you find the boat, waterways and resources to make owning or renting a boat in Texas an absolute pleasure.
Boats in Other States