Texas Boat Repair
Boat service, maintenance and repair in TX.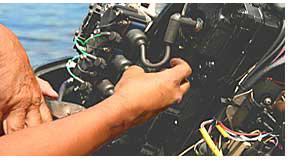 Select the ideal boat repair service to care for your dream boat. Many qualified boat repair specialists are located throughout Texas. We list TX boat repair centers by their proximity to major cities including Childress, Midland, Dallas, McKinney, Wichita Falls, Fort Stockton, San Angelo, Austin, Houston, San Antonio, Ammarillo, Lubbock, Odessa, Fort Worth, Sherman, Del Rio, Marathon, Van Horn, Beaumont and Kingwood.
Marinas in Texas
Marinas often provide boat repair services as well as boat storage and boat launching. These services often vary with the season so it is important to contact marinas directly to define the level of boat repair services offered. Some of the major marinas in Texas include Marina at Lake Meredith, Pecos River Marina, Oak Ridge Marina, Twin Coves Marina, Elm Creek Marina, Lake Amistad Resort & Marina, Portofino Harbour Marina and South Shore Harbour Marina.
TX boat repair map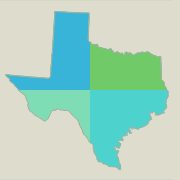 Texas Resources
Lubbock
Lubbock Boating Center
708 Southeast Loop 289
Lubbock, TX 79404
806 745-5555
Midland
Travis Boating Center
1920 N Loop 250 W
Midland, TX 79707
432 563-2099
American RV And Boat Storage
5700 S County Road 1200
Midland, TX 79706
432 683-1044
Dallas
Fishin World Service Center
2429 Fabens Rd, Ste 200
Dallas, TX 75229
972 484-6505
Levine Hank Boats & Aircraft
10617 Marsh Lane
Dallas, TX 75229
214 350-7181
Dallas Canvas and Boat Tops Inc
11228 Sherman Avenue
Dallas, TX 75229
972 241-4451
Eliminator Boats Of Texas
3040 North Stemmons Freeway
Dallas, TX 75247
214 638-2020
James Propeller & Boat Parts
2410 Valwood Parkway
Dallas, TX 75234
972 241-0354
Fort Worth
Harris Fiberglass Products
7899 Hanger Cutoff Rd
Fort Worth, TX 76135
817 237-2221
Slaughter Marine Service
6657 Peden Rd
Fort Worth, TX 76179
817 236-7336
Travis Boating Center
9350 South Fwy
Fort Worth, TX 76140
817 265-3232
Boat Doctors
9603 Boat Club Rd, Unit 700
Fort Worth, TX 76179
817 236-0048
Interior Supply & Services
7426 Tower Street
Fort Worth, TX 76118
817 590-8002
B & B Propeller Sales & Service
3321 Rufe Snow Drive
Fort Worth, TX 76118
817 284-7201
Del Rio
Anchor Boat Storages
3902 Veterans Blvd
Del Rio, TX 78840
830 775-3273
Amistad Outdoor Boat Storage Rv Park
7706 W Us Highway 90
Del Rio, TX 78840
830 775-2632
San Angelo
Quint's Upholstery
1620 South Oakes Street
San Angelo, TX 76903
325 658-3214
Austin
Schroth Fiberglass
15605 Checotah Dr
Austin, TX 78734
512 266-7467
Dockside Marine Services
2205 Whitebead Trl
Austin, TX 78734
512 266-7181
Casie Boat Repair
15002 Cavalier Canyon Dr
Austin, TX 78734
512 266-1338
Capitol City Upholstery Supply
3911 Woodbury Drive
Austin, TX 78704
512 326-9968
Austin Outboard Service
14417 West Highway 71
Austin, TX 78738
512 263-9727
Santana's Auto- Boat and Patio Upholstery
704 W Saint John'S Avenue
Austin, TX 78752
512 371-7402
Beaumont
Travis Boating Center
7660 College St
Beaumont, TX 77707
409 860-9444
Circle D Boats
6335 Highway 347
Beaumont, TX 77705
409 722-5230
Hall Mcsween's Canvas & Upholstery
1075 Calder Street
Beaumont, TX 77701
409 835-3964
Rainbow Fiberglass Repairs & Fabricators
444 San Jacinto Street
Beaumont, TX 77701
409 832-2880
Houston
Texas Ship Services
Po Box 24190
Houston, TX 77229
713 672-8222
Unitor Ships Services
5937 South Loop E
Houston, TX 77033
713 649-6274
Texas Propeller Service
11002 Pine Cone Ln
Houston, TX 77041
713 939-8200
Fortenberrys Outboard Repair
10219 Burden St
Houston, TX 77093
713 697-7594
Hill Fiberglass Repair
824 Broadway St
Houston, TX 77012
713 921-7101
Alph Mar Ship Repair
5814 Heffernan Street
Houston, TX 77087
713 640-2700
San Antonio
Calaveras Lake Boat Repair
12510 Adkins Elmendorf Rd
San Antonio, TX 78263
210 635-8687
Sam's Upholstery & Awning
11926 Nacogdoches Road
San Antonio, TX 78217
210 653-3264
Danny's Classic Upholstery
1008 Bandera Road
San Antonio, TX 78228
210 435-2866
Garcia Brothers Upholstery
12440 Us Hwy 181 S
San Antonio, TX 78223
210 633-2170
Brady's Marine Sales & Service
435 E Mitchell St
San Antonio, TX 78210
210 532-4204
While some repair centers specialize in specific types of boats or motors, most can offer basic services on virtually all types of boats. If you have complex repair or diagnostic requirements, you may need to locate a dealer offering those specific services. Some of these centers specialize only in the brand of boats and motors they offer for sale, while other facilities may offer maintenance and service to a wide variety of popular boat and motor brands. Repair to hulls, trailers and boat interiors are often offered by service providers which are not brand specific.
Cities are listed in the boat dealer and fishing boat dealer listings, by region of the state for your convenience.
Boat repair services in Texas are performed by a wide range of specialists. Hull and structure repairs are handled by experts in fiberglass, aluminum and other boat materials.
TX Boat Repair
Boat motor repair, service and maintenance is provided by trained mechanical technicians, many of whom are certified by boat motor manufacturers. Some specialize in inboard motors and outdrives while others specialize in outboard motors. Others offer repair services for both.
Repair services for all types of boats.
Texas boat repair services are offered for sailboats, pleasure boats, family boats, yachts, pontoon boats, fishing boats, bass boats, speedboats, inflatables, jon boats, cruisers, cuddy cabin boats, canoes, car toppers, ski & wake board boats, deck boats, aluminum boats, electric boats, jet skis, personal watercraft and fish-and-ski combos. Contact local repair centers regarding specific repair services you may require.
Boat repair in other states.