Oklahoma Boat Repair
Boat service, maintenance and repair in OK.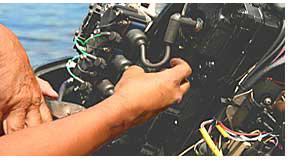 Select the ideal boat repair service to care for your dream boat. Many qualified boat repair specialists are located throughout Oklahoma. We list OK boat repair centers by their proximity to major cities including Enid, Guymon, Broken Arrow, Muskogee, Tulsa, Lawton, Snyder, McAlester, Muskogee, Oklahoma City, Alva, Fairview, Woodward, Edmond, Owasso, Elk City, Mangum, Weatherford, Moore and Norman.
Marinas in Oklahoma
Marinas often provide boat repair services as well as boat storage and boat launching. These services often vary with the season so it is important to contact marinas directly to define the level of boat repair services offered. Some of the major marinas in Oklahoma include Canton Lake Marina, Great Salt Plains Lake Marina, Harbors View Marina, Redbud Marina, Arrowhead Point-Buncombe Creek Marina, Catfish Bay Marina, Beavers Bend Marina and Number 9 Marina on Lake Eufaula.
OK boat repair map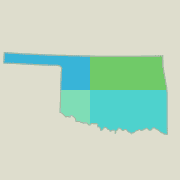 OK Resources
Edmond
A & C Boatworks
2920 East Waterloo Road
Edmond, OK 73034
405 715-1988
Muskogee
Fiberglass Repair Shop
1615 N York St
Muskogee, OK 74403
918 682-2941
Tulsa
Richards Automotive Repair
10024 E 44th Pl
Tulsa, OK 74146
918 627-2362
Finished Edge Auto Upholstery
6500 S Peoria Ave
Tulsa, OK 74136
918 749-1701
Tulsa Boat Sales
12303 E 11Th St
Tulsa, OK 74128
918 438-1881
Shoreline Boat Rv Repair
12526 E 52nd St
Tulsa, OK 74146
918 249-0049
Bob Harter Service & Repair Inc
1217 South 129th East Avenue
Tulsa, OK 74108
918 438-0044
Elk City
Rogers Repair
111 W 2nd St
Elk City, OK 73644
580 243-0102
Lawton
Land & Water Rv & Boat Storage
711 NW Buffalo Dr
Lawton, OK 73505
580 536-2800
J W Boat Repair
203 Se F Ave
Lawton, OK 73501
580 248-0889
Bill's Upholstery & Used Cars
6204 Northwest Oak Avenue
Lawton, OK 73505
580 536-9077
Moore
AAA Fiberglass Repair
10519 S Sunnylane Rd
Moore, OK 73160
405 634-1429
Boats N Moore
2430 N Janeway Ave
Moore, OK 73160
405 799-9933
Youngs Camper Boat Storage Inc
3004 SW 111Th St
Moore, OK 73170
405 378-7373
Muskogee
Fiberglass Repair Shop
1615 N York St
Muskogee, OK 74403
918 682-2941
Norman
Aladdin Upholstery
409 72nd Avenue Southeast
Norman, OK 73026
405 360-6547
Oklahoma City
Tims Outboard Service
6821 NW 10Th St
Oklahoma City, OK 73127
405 787-5671
Star Vinyl Leather Repair Upholstery
4808 South Hudson Avenue
Oklahoma City, OK 73109
405 634-9515
Superior Interior Custom Upholstery
501 North Meridian Avenue Suite 105
Oklahoma City, OK 73107
405 943-5570
Universal Upholstery
2400 Northwest 10th Street
Oklahoma City, OK 73107
405 524-4410
Dale's Marine Service
1830 North Macarthur Boulevard
Oklahoma City, OK 73127
405 942-5058
While some repair centers specialize in specific types of boats or motors, most can offer basic services on virtually all types of boats. If you have complex repair or diagnostic requirements, you may need to locate a dealer offering those specific services. Some of these centers specialize only in the brand of boats and motors they offer for sale, while other facilities may offer maintenance and service to a wide variety of popular boat and motor brands. Repair to hulls, trailers and boat interiors are often offered by service providers which are not brand specific.
Cities are listed in the boat dealer and fishing boat dealer listings, by region of the state for your convenience.
OK Boat Repair
Boat repair services in Oklahoma are performed by a wide range of specialists. Hull and structure repairs are handled by experts in fiberglass, aluminum and other boat materials.
Boat motor repair, service and maintenance is provided by trained mechanical technicians, many of whom are certified by boat motor manufacturers. Some specialize in inboard motors and outdrives while others specialize in outboard motors. Others offer repair services for both.
Repair for all types of boats.
Oklahoma boat repair services are offered for sailboats, pleasure boats, family boats, yachts, pontoon boats, fishing boats, bass boats, speedboats, inflatables, jon boats, cruisers, cuddy cabin boats, canoes, car toppers, ski & wake board boats, deck boats, aluminum boats, electric boats, jet skis, personal watercraft and fish-and-ski combos. Contact local repair centers regarding specific repair services you may require.
Boat repair in other states.